Yoga Sutras of Patanjali Maharishi 13
Esta es una nueva entrega de los Yoga Sutras de Patanjali Maharishi en la versión de Swami Durgananda, directora de los centros Internacionales de Yoga Sivananda Vedanta de Europa. Hoy veremos el Verso 18. Es una colaboración del Centro de Yoga Sivananda Vedanta de Madrid.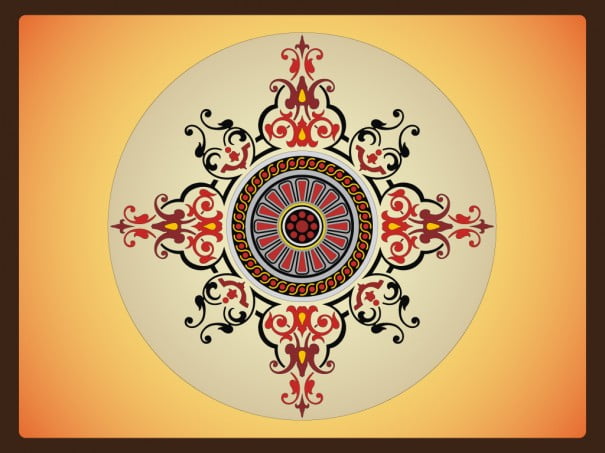 El asamprajnata samadhi (estado sin semilla) se alcanza cuando toda actividad mental cesa y solamente permanecen en la mente impresiones no manifestadas.
El asamprajnata samadhi o samadhi sin semillas, se comprende mejor si se conocen las siete bhumikas. Las bhumikas son estados universales de conciencia que se explican en el Yoga Vasishta, una de las escrituras del Ñana Yoga.
1. Subhecha. Búsqueda de la verdad.
2.Vicharana. Recta interrogación.
3.Tanumanasa. Desvanecimiento de la mente.
4.Sattvapati. Pureza mental.
En tamumanasa y en sattvapati todos los vrittis mentales se reducen al estado original. Estos estados son ya samprajnata samadhi. Sin embargo aún existe el riesgo de una vuelta atrás. Sólo si el yogui resiste el poder de los siddhis y nunca los utiliza abiertamente, estará capacitado para entrar en el siguiente estado.
5. Asamsakti. Estado de desapego.
Asamprajnata samadhi comienza en el estado quinto de las bhumikas. En esta situación la conciencia está completamente liberada de las semillas y ya no existen vrittis. No existe nada más elevado y por tanto no hay peligro de retroceso desde este estado. En el estado sin semillas la mente está totalmente vacía y todas las impresiones han desaparecido. La mente y todas las capas del cuerpo astral han sido trascendidos y la mente se ha fundido con el Absoluto. La unidad es completa.
Swami Vishnudevananda hablaba sobre el espacio y la jarra. Aparentemente existe un espacio separado en el interior de la jarra. Cuando la jarra se mueve parece que el espacio del interior de la jarra se mueve con ésta. Si dejamos caer la jarra y esta se rompe la arcilla volverá a la tierra. ¿Pero a dónde se ha ido el espacio que había dentro de la jarra? El espacio diferenciado que había dentro de la jarra era sólo aparente. En realidad había, hay y habrá solamente un espacio. Era la jarra de barro la que creaba la ilusión de espacio separado. Este barro es nuestra mente y el espacio es Brahmán. La mente con semillas invisibles de prakriti, tal como chita, la mente subconsciente, es un upadhi, un velo. Cuando el conocimiento llega, el espacio como tal no cambia, pero la perspectiva sí. Uno permanece en un estado sin velo descansando otra vez en Brahmán. Este es el samadhi más elevado o realización del Ser.
6. Padarthabhavana. Conocimiento de la verdad.
El karma ha concluido y las cosas externas parecen no existir.
7. Turiya. Estado de liberación.
El yogui ve a Dios en todas partes.
Swami Durgananda

It was initiated and trained in the techniques of yoga by Sri Swami Vishnudevananda (1927-1993), founder of the International Sivananda Yoga Vedanta ashrams and centers. As one of his closest disciples, accompanied him on many journeys both East and West.

Following the instruction of his master, Swami Durgananda established them centers of Yoga Sivananda Vedanta in Europe. Swami Vishnudevananda guided it personally in the yoga teacher training and with the title of "Yoga Acharya" named her as one of his successors. With intuition you deep, Swami Durgananda Guide to many people in the inner way and teaches meditation, yoga, nutrition, positive thinking, mythology and oriental philosophy psychology.

The Sutras Patanjali's are a complete manual for the investigation and control of our own thoughts. A classical writing and a guide to holistic physical, mental, and spiritual aspects of meditation.

The practical and dynamic reviews of Swami Durgananda the Raja Yoga Sutras are the result of the inspiration of the great Sri Swami Sivananda and Swami Vishnudevananda Sri Yogis with his intense personal practice and experience in teaching for 40 years.
Collaboration of the Centro international de Yoga Sivananda Vedanta de Madrid
Tel. 00 34 913 615 150
https://www.facebook.com/yoga.sivananda.madrid