How you you help you Yoga?
"Types of Yoga" is a workshop to deepen individual practice and to clarify ideas and undo wrong beliefs. We will see how Yoga brings understanding to our personality, so that we can be fully. Sign up for this 'rediscovery' of yoga. It will be February 1st in Madrid.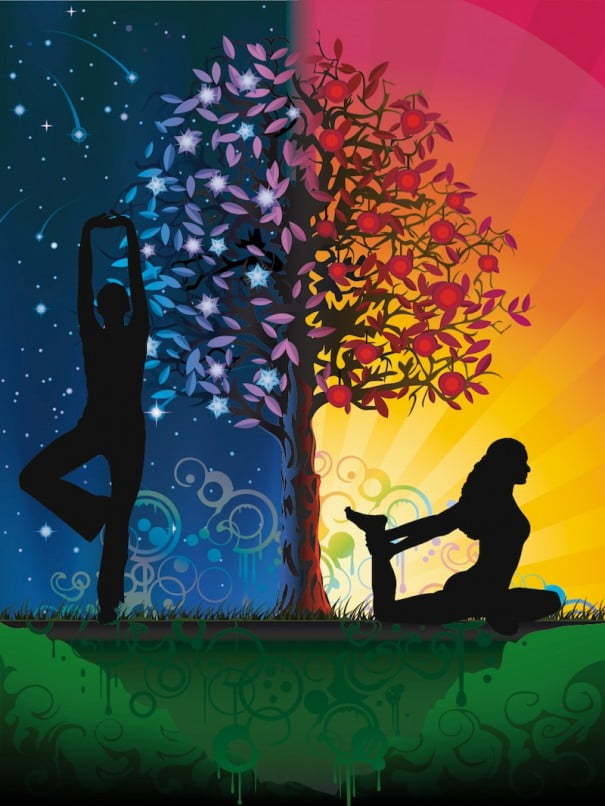 Explains Hiria Bernal, who teaches the workshop: "After a few years sharing this practice, and given the abundant information that circulates about Yoga, we find ourselves with a greater confusion about what it is and the types or forms that practice this philosophy adopts."
The purpose of this meeting, far from discovering anything new that is not already in us, aims esclarecer y comprender qué es el Yoga, their origin, and the cinco principales tipos: Raja, Hatha, Karma, Backti y Jñana Yoga, making a detailed description of their main practices and systems depending on the different schools that share them.
The main texts will also be discussed, understanding how Yoga is born to carry understanding and understanding every human nature and its consequent personality. We'll also see what they are causes that overshadow our hearts, not allowing us to be who and how we are. Yoga liberates us, first of all, from what we ourselves we think we're and what we think they are otherwise; And, secondly, of the weights of our projections and idealizations, allowing us to be in fullness and letting ourselves be.
"This work," hiria says, "is aimed at those people who want to deepen their practice and who want to understand where all the styles that currently coexist are born and derive, giving a clear and simple idea of what this philosophy is at its root, again helping us differentiate what is from what is not."
More information

February 1. From 10:30h to 14:00h and from 16:00h to 20:00h

School of Yoga of the Tables. C/ Isabel Colbrand 10-12 (Las Tablas) 5th floor, local 131, Access by Alpha III – A1. Madrid

Contribution: 60o.

Share: Hiria Bernal. She has been director of Las Tablas Yoga School since 20o9. Formed by Godfrey Devereux, Lyz Lark, José Carballal, Anna Costanza, Emilio J. Gómez, Danilo Hernandez (Swami Digambar), Dokusho Villalba...