Weekend celebrating the Solstice
This Saturday 21 we will take to celebrate the winter solstice, practice yoga, listening to music or continue learning. Here, as every Thursday, you will find some suggestive proposals to relax and enjoy.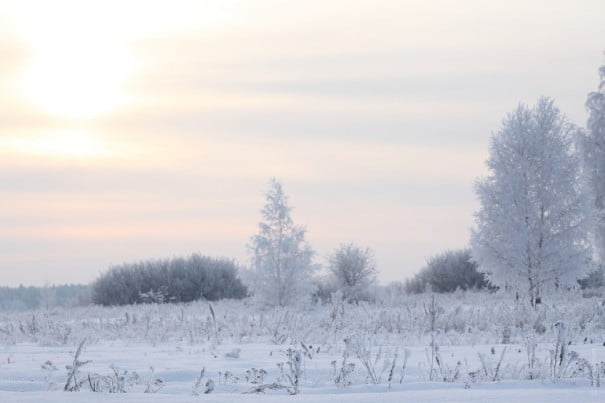 Friday, December 20
The winter solstice concert
We propose a concert to receive the input of the winter, with the intention of creating an enabling environment so that attendees have a forklift, liberating experience and to obtain greater equilibrium and well-being through music, meditation, the silence and sound.
Cast: Group Adama
Opening hours: From 20:30 to 22:30
Price: Voluntary donation, prior registration required. Registration: Through this form: Form
Where: Room Espígol. Elche.
More information: http://espigol.es/grupo-adama-concierto-elche-alicante.html
Carlos faithful talk at City Yoga
Presentation of the project Care & Share. The purpose is to raise funds to drill a water well to 185 meters (pump removal and generator included) in Vijayawada, India; Thus they can irrigate rice and orchards of the Association getting a second annual crop that the self-sufficiency of these foods for 1,500 niñ@s welcomed and served in a stable way for Care & Share.
Carlos Fiel is committed for personal and permanent way with the Care & Share; Association for some time each year some weeks pass in Vijayawada giving direct aid to all those niñ@s.
Opening hours: 20:00
Where: City Yoga. c / 43 artists. Madrid
More information: http://city-yoga.com/las-cinco-ensenanzas-de-bhikkunhi/
Saturday, December 21
The Christmas party
At this special moment, it deserves the chance to direct our gaze inward and call the Luz Interior to make it shine more strongly. Program:
10.30 h - Puja of the Christmas - closing of opening with Swami Krishnanda
12.30 h - Hatha Yoga Free Style - with Marta Martinez
Picnic ovolacteovegetariano (you are invited to bring food to share it)
17.30 h - Yoga Nidra
18.30 h - Vinyasa Flow Yoga - Juan Carlos Pedrosa
19.30 h - Canto Mystic - with Mayte Criado (Madhalsa)
It organizes: School international of Yoga.
Address: Calle Hermosilla, 103, low. Madrid
All activities are free of charge. Essential book place (limited capacity) by phone. or email Email: goya@escueladeyoga.com / Tel.: 639 228 87
More information: http://www.escueladeyoga.com/Agenda-Madrid-Goya.html
Yoga and dance at family
Danza-Yoga in family sessions seek to create a space of encounter between parents and children, a moment of full-time that l@s more pequeñ@s be tod@s, in which we become maestr@s and apprentices, and junt@s enjoy the magic of discovery.
We will celebrate together the winter solstice, Christmas in a different way, but also full of magic. Free activity
Children: 4 to 7 years.
Parents: that adults do not feel...
Maximum 10 children.
More than one companion, see.
Facilitator: Eva Espeita (SW. Radhananda)
Where: Aushadi Yoga school. Paseo de las Delicias 47-51 (pedestrian passage) Madrid
Opening hours: 11:00 hours
More information: http://www.aushadhiyoga.com/peques-yoga-danza-familia.html
Concert of Mantras with Sunyata
Inspired by a diversity of traditions of Mystic sound (Vedic chant, Tantra, Bhakti, Kirtan, Bhajan, Dhrupad, Icaros, shamanic), the Sunyata group tries to connect with this ancient tradition of hypnotic repetition to reinvent it and generate, from the music, collective events of circular loop that lead us to experience States of deep relaxation, mental silence, intense concentration, trance, and ultimately transcendence of the dual plane. Sunyata are: Nantha Kumar: master of the table internationally. Table, Kanjira, voice; Eva Espeita left (Swamini Radhananda Saraswati) Yoga teacher, singing Dhrupad and Indian traditional singing, music India. Vocals, harmonium; Victor G. Cruz (Aporia): Nada Yoga, singing Dhrupad, minimalism, music India.Voz, guitar, fretless, bass singing harmonic; Jorge Lozano: Percussion, World Folklore specialist. Table, Pakawach, Kanjira, Moarsing, Oud, Kargyraa singing.
Opening hours: 19:00 hours
Where: Aushadi Yoga school. Paseo de las Delicias 47-51 (pedestrian passage) Madrid
More information: http://www.aushadhiyoga.com/musica-sunyata-nantha-kumar.html

Yoga and self-Massage workshop
If you feel tired and ready to relax, enjoy a session of Yoga Shri Vivek, a full yoga that works all the dimensions of the person. This time, we will combine yoga with self-massage techniques according to the science of Ayurveda. In charge of Yogacharya Saraswati (Silvia Ojea)
Where: Prasad Barcelona centre. c / Industria 96. Barcelona
Information: hola@centroprasad.com T: 93 531 27 49
More information: http://centroprasad.blogspot.com.es
Christmas Ashramicas
Coexistence with the Guru Carlos García. Master of Yoga and initiation. Redgfu Ashram in San Martin de Valdeiglesias. Tel: 619-216-741 / 918-610-064
hen: From 21 to 24 December
Where: CTRA. to Toledo N-403 km. 76. San Martin de Valdeiglesias. Madrid
More information: www.ashramgfu.com
Hatha Raja Yoga Sadhana
It is the first session of Yoga Sadhana in Living Yoga, a practice full of Yoga, following the footsteps of the Astanga Yoga of Patanjali (to not confuse Patthabi Jois Ashtanga Yoga). We will prepare the Annamaya Kosha and the Pranamaya Kosha (sheath physics and the energy), using techniques of Hatha Yoga - Asana and Pranayama, and penetrate to levels more subtle the Manomaya and Vijnanamaya Kosha (mental sheath and intuition) - the universe Raja Yoga.
The duration of the session can vary between 2.5 and 3 hours. Session dedicated to practitioners with experience. Limited places, booking.
Contribution: 10 euros for the Living Yogis, 15 euros for others.
Where: Living Yoga Valencia – C/ Na Jordana 18 bajo. Valencia
More information: https://www.facebook.com/events/183644121829798/?ref=2&ref_dashboard_filter=upcoming
Dynamic Yoga
Se puede acudir a talleres sueltos. Basado en el método de Jose Luis Cabezas Yoga Dinámico: Un progreso gradual, seguro, eficaz y satisfactorio a ser disfrutado por cualquiera, sin importar cuales puedan ser sus capacidades o aspiraciones. El progreso en el corazón y esencia de Yoga es cuestión de desarrollar y refinar sensibilidad y atención, no flexibilidad y fuerza.
Opening hours: 9:45-12:30
Investment: 20€ por día
Talleres Mensuales: Fechas: 21 de Diciembre y 18 de Enero
It teaches: Txema Martínez García
Where: Aguamarina, Centro de Terapias y Desarrollo Personal. c/ Luzarra, 18- 2º Deusto Bilbao
More information: http://aguamarinabilbao.blogspot.com.es/
Yagna, ceremonia de fuego
Celebramos el solsticio de invierno el sábado 21 de diciembre en La Morada con un día de Karma Yoga, donde construiremos un círculo sagrado y otros preparativos. Cuando baje el sol realizaremos esta antigua ceremonia Védica para despedirnos de los elementos que ya no queremos que nos acompañen en el nuevo ciclo y preparamos para una renovación. Niños bienvenidos. Precio por donación. Es necesario confirmar asistencia.
Where: La Morada. Arenas de San Pedro. Ávila
More information: http://nayanayoga.blogspot.com.es/
Concierto cuencos de cuarzo & cantos a la tierra
We will celebrate the magic cycles of nature: Winter Solstice singing to the Earth, with one a bid and offering of flowers... and the vibration of the bowls of quartz, which would bring us to the tune of the silence inside. It brings a special object to load magic and take it home.
Registration: T. 91 896 01 05 - 645 58 43 95
Where: Yogaartstudio.
Address: c/Juan de Toledo, 64. San Lorenzo de El Escorial. Madrid
More information: http://www.yogaartstudio.com
Sunday, December 22
Workshop of meditation with Pedro Flores
Trabajaremos en la meditación en la vida como maestra. Dirigido a todos los que queréis profundizar en la relajación, los espacios internos que nos ayudan a conocer de qué necesitamos liberarnos física, emocional y espiritualmente, el conocimiento de uno mismo, la calma, la confianza…
Where: YogArati. c/Fermín Caballero, 60. Madrid
Price 40 €
Contact: yogarati.vida@gmail.com / 606.67.35.54/609.57.67.46
More information: http://www.yogarati.es/