Yoga and more for the weekend
Workshops, retreats, concerts, festivals... Suggestions very attractive for the weekend of November 29 to December 1. Every Thursday we update YogaenRed weekend events. Write to us with information from anyone they organize to info@yogaenred.com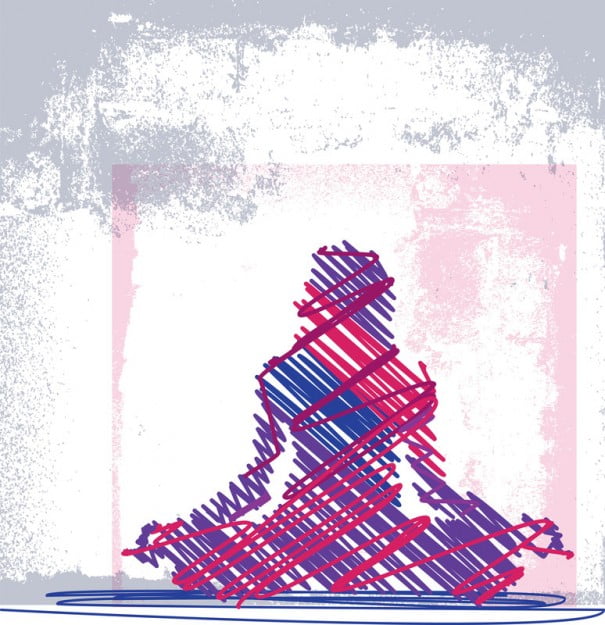 Friday, November 29
Radja Yoga & Hatha seminar
Days 29, 30 and December 1. Hatha yoga has the conditions to which the Radja yoga happens in a natural way. For this reason, is considered to Hatha yoga as the yoga of balance, since it is responsible for balancing the vital and mental energies existing in the human being.
It teaches: Emilio J. Gomez, of the school of Yoga silence inside.
Prices: Accommodation: 92 €; Seminario:120 € escuela:100 € alumn@s
Contact: info@silenciointerior.net - 616 660 929 T
Where: House of spirituality of St. John of the cross. Segovia
More information: http://www.silenciointerior.net/agenda/hatha-radja-seminario/
Conference "New professions for a new paradigm of consciousness"
Summons and taught the school Transpersonal.Estas new professions are:
Coach in education Transpersonal
Consultant in Mindfulness
Transpersonal meditation instructor
The Conference-Workshop activities:
Meditation Transpersonal
Heart intelligence technique: meditation and compassion
Mindfulness technique for the management of emotions
Information and reservation: 650 35 40 29 or escuela@escuelatranspersonal.com
Where: Space round. Ronda de Segovia, 50. Madrid
More information: http://www.escuelatranspersonal.com
Saturday, November 30
Festival of Yoga master of your destiny
A festival of yoga is an experience of yoga which combines meditation and music of mantras with kinds of asanas, pranayama and relaxation and Conference sessions. And of course delicious vegetarian food. A festival of yoga you recharge body, mind and soul with new energy, positivity and peace within. Pure yoga experience. Be inspired by the Yoga music and conferences on health, nutrition, meditation and philosophy.
Saturday, November 30 and Sunday 1 December.
Price: 25 €/ day
Where: Centro de Yoga Sivananda
Address: Eraso, 4. Madrid
More information: http://www.sivananda.es/
The soul of the Yoga: Yamas and Niyamas
Yama and niyama, the restrictions in our dealings with others and restrictions in our way of life, are those attitudes which, grown continuously, constitute the soul of the visible of yoga practice and get the wonderful effect that this old technique to transform our vision to the point of reaching its real purpose: freedom.
We will talk of yama and niyama, its shortcomings and its excesses, its fruits, different ways of dealing with them and their differences and similarities with the moral attitudes of the tradition that we have grown. We will place them in the scheme of Patanjali, and its light, interpret our practice. We thus escudriñaremos the soul of yoga. And maybe find a new perspective for contemplating it ours.
Price: Workshop: €60. (10% discount for training students and students from Yogaia)
Information: arjunaperagon@gmail.com (650 221 551). Luisa Cuerda: Yoga teacher. Training in Yogaterapia with Victor Morera. Student of the Post Graduate Yoga Training (2012-2014) in the tradition of Srí Krishnamacharya. Writer and co-author of the Mettacuento project.
Where: Yogaia
Address: PS. of Sant Joan, 121. Barcelona.
More information: http://www.yogaiabcn.org/
Reiki level I course
Reiki can be a way to find oneself. It can be said that the Reiki acts at all levels and in all diseases. Bodily discomfort, psychological disorders, metabolic dysfunctions practically wide human health responds positively to healing with Reiki.
Date: Saturday, November 30 and Sunday, December 1, 2013 place: room Espígol, Elche. Opening hours: Saturday from 10:00 to 14:00 and from 16:00 to 20:00. Sunday from 10:00 to 14:00
It teaches: José Carlos Santacruz
Price: €90
Where: Room Espígol, Elche (Alicante)
Registration: in the phone: 965 446 674 or in the mail info@espigol.es
More information: http://espigol.es/
See Surya
On 30 November, throughout the day, there will be activities at Surya in which partners share their knowledge, free of charge, with all those who want to get to know them a little better.
From 10:00 to 14:00, César Vegas Gutierrez will give 20-minute sessions of foot reflexology combined with metamorphic technique to balance of subtle imbalances in any structure of the body and release locks. You must make an appointment on the phone 630-378-913.
From 10:00 to 19:00, Mariano Tiviroli carry out small 20-minute shiatsu massage sessions. Necessary to make an appointment in the 646 846 746 telephone
Starting from the 10:30, Nestor Alvarez Monteserin, will offer an evaluation of the posture, what us will teach what are them points that is can improve and also will allow a small correction global of the posture "on-site". Necessary to make an appointment in the 600-009-581 phone
From 11:00 to 12:00, José de las Heras will give a talk about Biomagnetic pair, it is advisable to book a place by calling 639 773 814 / 619-858-662 or by sending an e-mail to jose@surya.com.es
From 12:30 to 13:30, forget Lopez Olivares us will talk of nutrition, is suitable book a square calling to them phones 635 565 182 / 619 858 662 or sending a mail to olvido@surya.com.es
From 17:00 to 18:00, Raquel Caballero Sánchez will give a lecture on Numerology, it is advisable to book a place call the phone 619-858-662 or by sending an e-mail to surya@surya.com.es
From 18:30 to 20:00, Marce Hernanz will lead a workshop on Jin Shin Jyutsu, it is advisable to book a place by calling 630-764-750 / 619-858-662 or by sending an email to: marce.jsj@gmail.com or marce@surya.com.es
Where: Surya. Collado Villalba. Madrid
More information: Surya.com.es
New headquarters Kayzen the Valley
Day doors open 30 of November 2013. On the threshold to the intelligence of the heart. We open the doors of our new workspace to share vividly a new phase of this project. A space in which autoindagar:
The proximity through the smile from the heart,
The attentive listening of the inner rhythm,
The movement inner deep.
Come with your family and friends to share:
Dance of the heart
Learning to look: look to see.
Pills Mindfulness.
Biodanza.
Gymkhana of attention.
Where: Zen Kay Valley. Galapagar, Madrid
Information and reservation: 650 35 40 29 or escuela@escuelatranspersonal.com
More information: http://www.escuelatranspersonal.com
Seminar of Hatha Yoga tradition
Saturday 30 of November and Sunday 1 December of 2013. Yoga Dharsana "the eight principles of evolution in the Yoga", with Sergio Martinez Pose (Mysore, India). Sergio Martínez Pose for more ten years dedicated his life to the study and practice of yoga in India under the tutelage of Acharya Venkatesha, yoga teacher and founder of the Atma Vikasa Yoga Institute. Sergio lives in India and works both in Spain and India giving yoga workshops and organizing travel yogic and spiritual.
Currently develops a project in schools children's Indian, approaching the yoga to those more small. www.viajesomindia.com
Schedules: Saturday: 9.30 h to 13.30 h - 16.00 h to 19.00 h. Sunday: 9.30 h to 13.30 h
Price: 130 euros
Where: DeYoga. The Zarzuela 11 2º izq Aravaca, Madrid road.
More information: http://www.deyogaparati.es/
Theoretical-practical workshop of Ashtanga Yoga
Open to the participation both of beginners as for students of level intermediate. One of the few schools in Madrid devoted almost exclusively to the teaching of this type of yoga will be led by Ignacio de Frutos, founder of Urban Yoga.
Ashtanga Yoga is a defined sequence of asanas (yoga postures), perfectly designed to make the student go to advance and evolve gradually, at their own pace and level. The fluidity of his practice is its main feature; with dedication, consistency and continuity in time the student of Ashtanga is realizing how rigidity becomes flexibility, weakness in strength, the dispersion in concentration and the concern and anxiety in calm.
We will learn to breathe in a way slow, deep and conscious in order to gradually reduce the hyperactivity of the mind. Respiration in Ashtanga is the fundamental tool and help us to walk in some positions to others with fluency and naturalness.
Opening hours: 11:00 to 14:00 hours,
Price: €40 (limited places: reserve yours by mail or by phone)
It teaches: Ignacio de Frutos (Urban Yoga school)
Contact: Yolanda Sanchez; Tel.: 91 391 3664; email: yolindasan@neomistic.com
Where: Neomistic; Justinian Street 4, 28004 Madrid
More information: https://www.facebook.com/neomistic.cambiandojuntos
Quiet mind: meditation & kirtan
While in the other koshas or layers (physical, energetic and mental) are identified with the body, emotions and thoughts during meditation practice are looking for self-awareness (being aware that I am aware of that look, I note)... In this envelope of being (vignanamaya kosha) lies the intuition and pure knowledge.. .that emerges behind the inner silence. Invests in silence; invest in peace.
Where: San Lorenzo de El Escorial (Madrid)
More information: http://www.yogaartstudio.com
Akro & Yoga Workshop
Aimed at all those who want to enjoy learning and sharing. You don't need previous experience. We will begin the session with yoga for relaxation and stretching techniques, will work with the antigravity technique the spine stretch and finish the session with simple movements of thai massage.
Contribution: €35
Reservation your place in the 652 775 587 info@zonayogabilbao.com
More information: www.zonayogabilbao.com / http://aeroyogadonosti.blogspot.com.es
Introduction to Pranayama
This course it is indicated to all those who want to deepen breathing techniques, from the prespective of the yoga. mechanics and physiology of respiration. importance of breathing, for relaxation. how affects breathing our brain activity, our body and our mind. Saturday 30th of November 10-14 h, and 15-18 h.
Price: 45 euros
Where: Institute of Yoga Padmamurti.
Address: C / Sor Maria de Agreda No. 30. 
Madrid. Phone: 649 885 996 - 91 / 233 97 89
More information: www.yogapadmamurti.es
2 ° Nayanayoga meeting Training staff with Harmony Hannigan
Saturday and Sunday. You can attend the weekend full (115€) or only on Sunday morning to talk about the greeting to the Soly class practice (25€). Contents:
Sahaja Agnisara Dhauti-a massage simple for the purification of the abdomen by stimulating the fire subtle that combine with the practice of Talasana.
Chakki Chalasana - dynamic seated posture for toning the abdomen and prepare it for other asanas more demanding.
Chakras and their connection with the Indriyas - sensory organs, important to orient ourselves when it comes to heal with Yoga.
Surya Namaskar - theory and practice of the sun salutation sequence, contemplating an approach more shamanic yoga.
Introduction to the eight States of Patanjali's Yoga
Different branches of Yoga. Bhakti Yoga, Karma Yoga, Jnana Yoga, Raja Yoga
Panchakosha - the five bodies of the man
Introduction to the meditation Kaya Sthairyam-for the quiet body
Where: Off Limits. C/square, 11 Metro: Lavapies. Madrid
Contact: Harmony Nayanayoga T 647824770 nayanayoga@gmail.com
More information: http://nayanayoga.blogspot.com.es/
Sunday, December 1
Introduction to the sacred song of the India
In this workshop we intend to approach the massage technique to our daily lives with simple techniques that will increase our well-being in every day and help us to relax at the same time that we escape from the stress. Content:
Introduction to the singing of India. Origin, opening of voice, singing of the different Swaras (notes or tones) paying special attention in the intonation of the voice and in the form of breathing and singing
Exercises that we help to modular it voice and we allow improvise, using the melody (Raga) and the cycle musical (Tala).
They offer: Carlos Guerra and CSC Nakamura
Opening hours: from 18:00 to 21:00 hrs
Price: 35€.
Where: Anandamaya yoga. c / Alcalá Madrid 68
Information and reservations: info@retiroanandamaya.com or phone 915044429 - 647512278
More information: http://www.retiroanandamaya.com/2013/11/14/introduccion-al-canto-sagrado-de-la-india/
Yin Yoga with Diana Naya & Vinyasa workshop
This workshop builds its sequence around the seasonal energy, in order to integrate it into practice for awakening our intelligence Psychophysics and align ourselves with nature. We will explore:
Dynamic and creative Vinyasa Flow sequences to push the body and breath to greater heat and metabolic activity.
Passive and feminine Yin Yoga postures: complement this practice turning the attention to the subtle organic processes.
The presence of Mudras: ensures it relationship with the sacred and the tradition.
The Pranamaya: opens the door to States of mind.
Restorative relaxation to log off.
Kramas (variations) for all needs and conditions.
Opening hours: Sunday 11:00 to 14:00 hrs 1
Where: Yoga & Yoga Barcelona C / Verdi 169 1 - 1a (Lesseps) Barcelona
Price: €30
Contact and reservations: diananaya@hotmail.com T 682 742 922
More information: http://www.samyamayoga.es/
Yoga and creativity workshop for children
You propose a workshop intended to them more small of the House, to have the opportunity of develop all their potential through the yoga and the creativity. What should we do? What parts comprise workshop?
Development of the consciousness psycho-physical: yoga for children.
Emotional intelligence development exercises.
Attention, mental focus and creative visualization.
Massage metamorphic by couples in head, feet and hands.
Biodanza, dancing with life.
How help the yoga to your children? Through the practice of yoga, children learn to exercise your breath and relax before the conflicting situations of everyday life. Discover your body, your mind and your emotions. In a space pleasant, fun, and remote of all competitiveness, share with them colleagues the practice of yoga, the game, the dance and the creativity. Yoga is ideal in cases of problems of attention, concentration, motor skills, hyperactivity and problems of self-esteem, etc.
Amount: €40 plaza reservation
It teaches: Susana Martín. Information and reservations: 677 68 39 48 E-mail: info@despertardeluz.es
Where: Awakening of light space. Valdemoro. Madrid
More information: http://www.despertardeluz.es/
Relaxation and meditation workshop through pranayama
Without air, there is no life. The pranayama (in Sanskrit pranaiama) is an art inseparable of the yoga and are exercises respiratory to get that the energy concentrated in our body (the prana) flow of a form rhythmic and paused. Consists in a long and subtle flow sustained of the inspiration (puraka), the exhalation (rechaka) and the retention of the breath (kumbhaka). These are the three phases of respiration and each has a function.
Puraka stimulates the body. Rechaka throws out stale air and toxins. And kumbhaka distributes the energy throughout the body. Inhalation and exhalation are made through the nose from the abdomen and are deep, long and soft to producing the body internal heat. This breathing helps the mind to concentrate and facilitates the achievement of States of interiorization, concentration and meditation. The human being starts its existence with a first inspiration and ending it with a final exhalation. Breathing is the main source of life. Without air there is no life. Learn how to breathe for a healthier, more enjoyable life. If your breathing is in calm your prana is in calm. Limited places
Teacher: JJ Van Tuijl / guest: Julia Garcia
Price: 25 euros Contact: sammati.wellnessfinca@gmail.com / 609-1736-38.
Where: Sammati Wellness farm. Pilar de la Horadada. Alicante
More information: http://www.sammatiwellnessfinca.com/
Yoga Workshop, dance and shamanic sounds
Practice of Yoga Shakti Dance, shamanic Yoga with Juan Ramon, first together with Martha T. Synchronizing two styles, two very different techniques we want to join, force, beauty, dance, power, depth, sensuality and power. Activate from our inside the qualities of Shiva and Shakti, the Warrior and the goddess. To project and realize its attributes in our lives. We activated our creative ability and intent. Swatantrya Yoga school.
Reservations and registrations in tf: 91 345 68 67. https://www.facebook.com/pages/Elohim-Festival/409196572514364
Where: c / Menéndez Pidal 27. Madrid
More information: http://www.yogaypilates.org/