Seminar "Feeding your demons"
From 8 to 11 November in Lloret de Mar, an experience of connection of knowledge of Tibetan Buddhism on the mind with knowledge of the modern psyche, from the hand of Lama Tsultrim Allione, author of the global best-seller Feeding your demons: ancient wisdom for resolving your conflicts.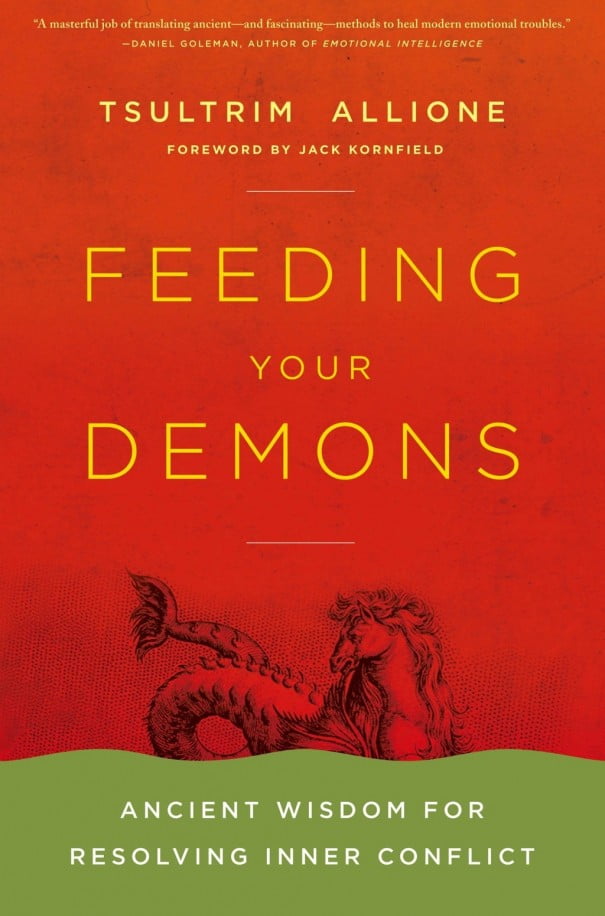 The pioneering work of Lama Tsultrim Allione (coming to Spain for the first time to deliver this seminar) is based on the techniques of the five steps to nurture those parts of us which we normally run away. This method has been inspired by a long investigation into the teachings of the Yogini Machig Labdrön, He lived in the 11th century in Tibet, founder of the Chod lineage.
Through the connection of knowledge of Tibetan Buddhism with the modern psyche, it deals with cultural issues and the roots of our suffering, Lama Tsultrim offers us the Kapala training route.
Lama Tsultrim Allione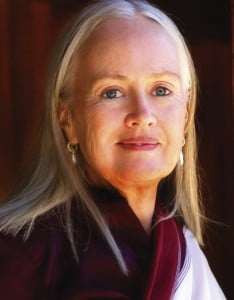 It was one of the first American women ordered nun in 1970 by the 16th Karmapa. At the age of 26, after spending four years as a nun, he returned his monastic vows, married, and founded a family with three children. His teachings, which arise from the blessings of many Buddhist teachers, his 40 years of dedication to the Buddhist teachings and his experience as a Western woman, offer a unique perspective.
Lama Tsultrim has a master's degree in Buddhist studies and women by the University of Antioch. She is the author of Women of wisdom, a fascinating book which recounts the lives of the great Tibetan women practitioners, and Feeding your demons: ancient wisdom for resolving your conflicts.
In 2009 was selected by a Committee of scholars and practitioners to receive the International Award Outstanding Woman in Buddhism. Lama Tsultrim lives and teaches in Tara Mandala, his retirement from Colorado, North America, which he founded in 1993 with her husband David Petit. Tara Mandala was a visionary inspiration which had while living in the Himalayas. Lama Tsultrim is now fully dedicated to the spiritual director and resident teacher functions.
For more information about Lama Tsultrim Allione and his work please visit their website www.taramandala.org and in Spanish www.taramandala.es
More information about the seminar
Start: The seminar begins Friday, November 8, 2013 at 7:30 p.m. Registration registration opens at 4:00 p.m.
On Friday 8 November at 20 h Lama Tsultrim has the kindness to invite to the seminar to the public free of charge, after registration.

Completion: Sunday 10 of November 2013, after eating.
Held in English with translation into Spanish and catalan.
Registration: The price of the seminar is 168 euros per person (en special cases is possible to request a reduction).
Registration will take place with an email: info@estudioscontemplativos.com And simultaneously performs the a: registration fee
La Caixa 2100 - 0889-46-0200374815
Registration includes gift book Women of wisdom of Tsultrim Allione.
Where: The seminar will be held at the Hotel Santa Marta in Lloret de Mar, Girona. Hotel finca Santa Marta comprises six hectares and borders on the one hand with the Cala Santa Cristina. When you reach the entry should go down their sand roads, being able to admire the different vegetative zones that has.
http://www.hotelsantamarta.net
Platja Santa Cristina s/n,
17310 Lloret de Mar
Telf. 972 36 49 04 - Fax. 972 36 92 80
The cost of the seminar does not include the residential. The cost of accommodation and breakfast is 65 euros per day in shared room and 110 euro per night in single room. It is possible to make lunch or dinner only for 29, 50 euros per person, or full Board for 50 Euros.
You must make your reservation directly to the Hotel Santa Marta.
Any questions, please contact contemplative studies, T 674725266. www.estudioscontemplativos.com