Would you join the Sangha of Thich Nath Hanh in Madrid?
The goal is to develop a community that share the practice of a spiritual path inspired by the teachings of zen Buddhism from Thich Nath Hanh. The organizers say: "Do not come to solve problems or personal situations or find new friends, but to share and help us to walk a spiritual path and an internship collectively".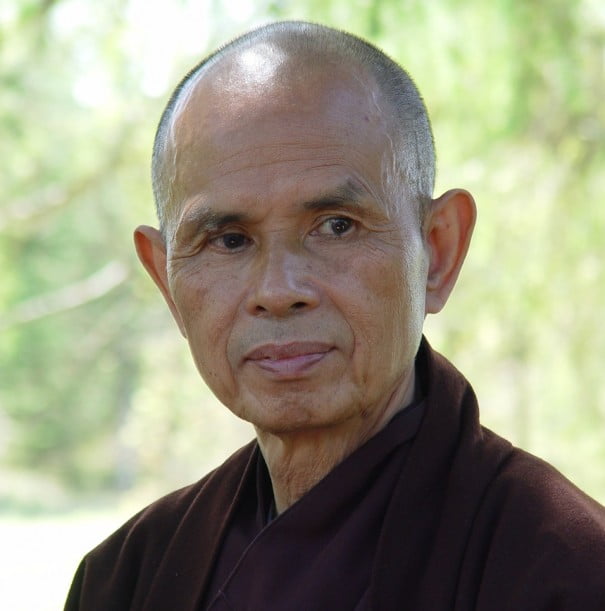 "For us - continue-, the sangha is a basic reference on that path. Friendship will be, if necessary, an additional outcome. Practice we should serve to more consciously, more fraternal, more and more fully live our ordinary lives."
Meetings
Every Thursday from 16:30 to 18:30 held the weekly meeting of the sangha or Thich Nhat Hanh in Madrid community, linked to the Buddhist community of the Interser.
Place
Hall of the neighborhood "the Cultural Society", whose address is Guerrero and Mendoza, 38-42, near the parque de Berlin. Concha Espina nearest metro line 9 or Alfonso XIII (line 4).
Indicative of the meeting content
a meditation guided (25 minutes)
a meditation walk rhythmic breathing aware of foot contact with the ground (10/15 minutes)
a meditation on silence (25 minutes)
a session of sharing the dharma (which desired account their experiences, successes, and difficulties in practice). Deep listening and the word kind and fair is practiced.
Each week we will make a proposal for work as a way to train the attention and the daily presence of the sangha.
We try to live these meditations silently and respectfully with any formality as it is the use of the campaign for the beginning and end of the practical exercises.
Some indications
It is important to be punctual. In the event that someone is incorporated with delay, in principle, wait at the start of the following meditation, to not disturb your teammates practice.
You should carry your cushion or bench. If there were enough cushions and benches one always has chairs available.
It is advisable to notify contacts in Madrid. They come in the blog of the sangha of Spain.
You can leave a donation for the local rental costs, but is not required or suggested any specific amount.
Possible absences are reported by e-mail to the other members in advance.
Incorporation of new members
The sangha has a vocation of opening up to new members who wish to share with us this practice. It is desirable that they know Thich Nath Hanh practice and have a habit of meditation.
The present note is intended to serve as guidance. We do not put other previous demands.
It is desirable that the new person will experience two or three meetings before acquiring a more definite commitment.