Yoga Sutras of Patanjali Maharishi 1
Yoga network opens new section under the heading Yoga Sutras of Patanjali Maharishi in the version of Swami Durgananda, Director of international de Yoga Sivananda Vedanta of Europe centres. It is a collaboration of the Centre de Yoga Sivananda Vedanta in Madrid.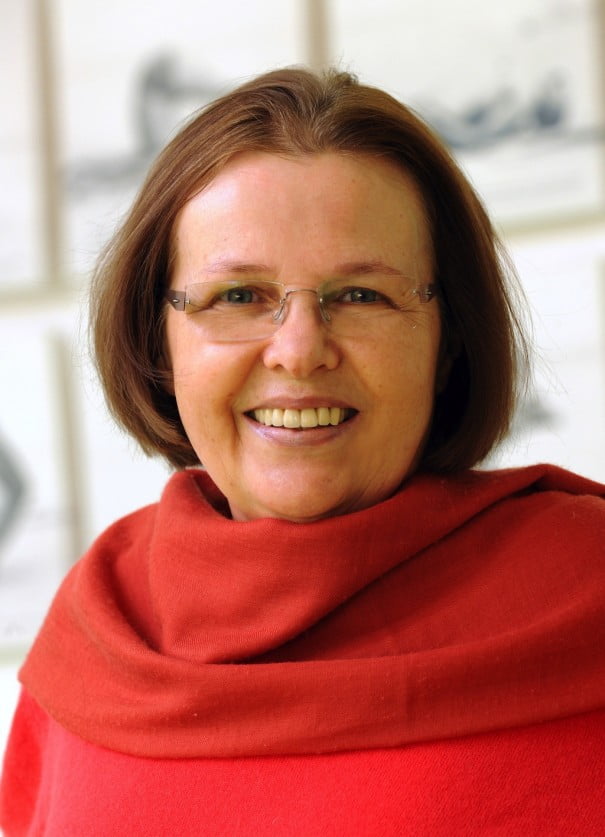 The Sutras of Patanjali are a full manual for the investigation and control of our own thoughts. A classical writing and a guide to holistic physical, mental, and spiritual aspects of meditation.
The practical and dynamic reviews of Swami Durgananda on the Raja Yoga Sutras are fruit of the inspiration of the great Yogis Sri Swami Sivananda and Sri Swami Vishnudevananda and his intense personal practice and experience in teaching for 40 years.
Swami Vishnudevananda taught Raja Yoga, synthesized into five simple principles, people of all ages, religion and condition:
Proper exercise (asanas)
Proper breathing (pranayama)
Proper relaxation (savasana)
Adequate (vegetarian) diet
Positive thinking and meditation (Vedanta and dhyana).
Once these principles are introduced in everyday life, the universal teachings of the Yoga of Patanjali Maharishi they will gradually reveal through personal practice.
Yoga means to unite, join and also means to add. Yoga is a spiritual aspect to life. It is the union of the individual soul with the Alma Suprema, in which being is rest and Supreme satisfaction. Our goal is this Supreme satisfaction, which may not be in the material world.
The achievement of the knowledge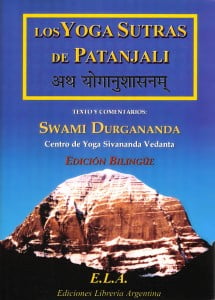 The Raja Yoga Sutras Patanjali Maharishi are the main book of Yoga. One of the disadvantages of the sincere Western students of classical scripture of Yoga may be the absence of knowledge of the Sanskrit language. If you are interested in Yoga it is advisable to study Sanskrit just because many words can not be translated and it is important to understand the Scriptures in their original sense. A common question is why these terms can not be learned in Western languages. We have words for these terms, but we no longer use them. In German, Goethe used these terms but who speaks German Goethe today? The French and the Spanish are these words from latin, but who use them today? The vocabulary is becoming very flat universally.
Many western philosophers and scholars, such as Pythagoras, Plato, Schopenhauer, Max Mullër and Paul Deussen, were inspired by the teachings of Yoga. Paul Deussen He studied Sanskrit to the point that it was capable of translating Scripture like the Upanishads to the German, which are used even in the faculties of study on India. Max Müller He was a very ambitious person and when Swami Vivekananda came to Europe, traveled especially from London to Kiel, in Northern Germany, to meet with him. Swami Vivekananda is mentioned in his letters that he talked to Max Müller both Sanskrit and English. Even in the classical ashrams of the India as the Shankaracharya Math philosophy lessons are given in Sanskrit.
It is not certain that Patanjali It was a single person. The India Western specialists say there is no proof that Vyasa, who wrote the majority of the writings on Yoga, was one. How could one write so many sacred texts? In the same way that there are many Swamis may have existed many Vyasas. From a purely historical point of view, this circumstance is not enlightened. But if you look at the knowledge written in these aphorisms, their depth and breadth are astounding.
When we study the Sutras Patanjali's must go step to step and very carefully, because the Sanskrit words translated into the languages of our environment should be understood. This understanding will increase as our own practice develops. There is a great intuitive knowledge, rather than intellectual, hidden in the Sutras. People who are not very intellectual or theoretical can study Yoga equally, achieving an intuitive knowledge and become scholars. We have already seen great examples.
The Sutras Raja Yoga should be worked out with the comments posted by a Raja Yoga teacher. Meditation and Mantras Swami Vishnudevananda, it is a simple book in appearance, but presents an in-depth analysis of all the main roads of Yoga and includes the study of the Sutras of the Raja Yoga which arise with a practical and accurate comment.
The future of spirituality in the West
Texts of astrology are among the many shastras or ancient scriptures of the India. Vedic astrology is very improved and is more advanced than the West. Includes predictions not only for human beings but for countries. The Shankaracharya Math of Sringeri, in the South of the India, recently published an astrological prediction of 50 years for America, which predicts that its technological development will continue until approximately the year 2008 and that its population will have difficulties at that speed for keep it. This is happening today: month-to-month change computers, mobile phones, emails, etc.. The forecast indicates that America will progress considerably in the discovery of their own health and longevity. This circumstance is already manifested in recent studies of genes. 20 years of this period provide for a return of spirituality in America. America represents here the majority human consciousness. Humanity will realize that not be found greater satisfaction in technological advancement, or even to get a longer life. Awareness will surrender at the end and the spiritual quest of the Supreme reality begins.
(This section will continue on Thursday)
Collaboration of the Centro international de Yoga Sivananda Vedanta de Madrid
Tel. 00 34 913 615 150
www.sivananda.org/madrid
https://www.facebook.com/yoga.sivananda.madrid
https://twitter.com/yoga_sivananda
Did you like this article?
Subscribe to our RSS so you don't miss anything