A phenomenon called Alejandro Maldonado
In Mexico Alejandro Maldonado rages. Reports Héctor García for Vanguardia.com on Monday there were massive yoga class directed by this expert, as a second stage of the successful program To test you, nurture you and activate.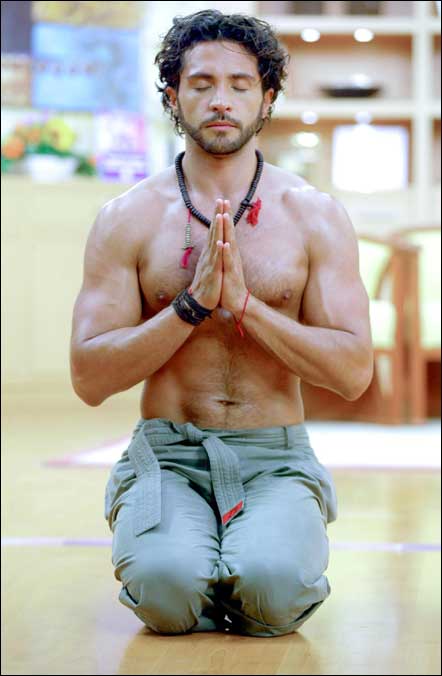 Alejandro Maldonado He started the discipline of yoga in New York City, but it was in Miami where he attended his first training that credited him as a teacher of yoga (Sinergy Yoga Center).
Subsequently studied Ashtanga Teachers paid Course with Wayne Krasnner in the Miami Yoga Shala, later returned to New York where he met to Sharon Gannon and David Lifefounders of Jivamukti Yoga NYC, who attended several congresses. He was a pupil of Eddie Stern in the same city (Professor recognized teaching Ashtanga yoga Mysore style).
Time then traveled to the India to be disciple of Sri K. Patabbi Jois and his nephew Sharat practical ahtanguis, and at the same time is in other styles as Iyengar (at the Yoga Center in Madrid) and Kundalini, although always felt greater attraction to dynamic and fluid style that has the Ashtanga practice.
Says in his web Alejandro that today day opts for a teaching less committed with the series Mysore of Ashtanga and of more commitment with one same. Due to that their classes are filled with an endless number of variations that make it more accessible practice, although they go at a pace Ashtanga.
Alejandro has taught in various cities such as London, Paris, Madrid, Miami and especially in Mexico. He has taught several celebrities from different parts of the world, among the best-known Mexican.
Your videos on youtube rise authentic passions and create addiction. One sample among many others: http://www.youtube.com/watch?v=eNnaqVxHH-k