Book / Draupadi, 2 ° taking of the Mahabharata version comic
Is has put to the sale already in the libraries the second take ()Draupadi) of the trilogy of the version in comic of the Mahabharata, the great epic of the India. Although agrees have is read the first take to follow well the history, the took two is where is baking all the drama, and the history is much more linear that in the first.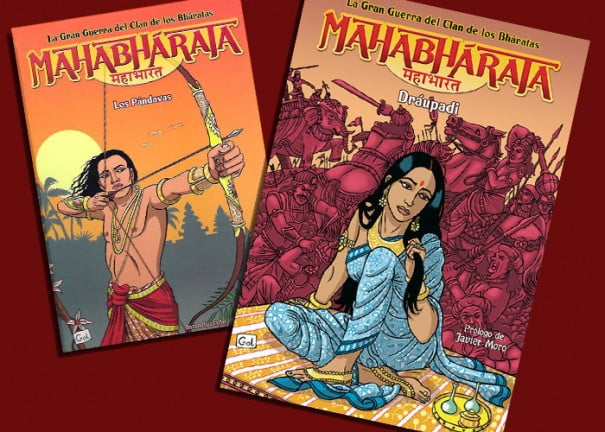 The author GOL and the editor and writer Alvaro Enterría will present this book in the bookstore Altair of Barcelona the Thursday 6 of June to the 19.30, and in the library Deviaje of Madrid the Thursday 13 of June to them 20.00.
The book is edited by José J. de Olañetaeditor.
You can see some pages of the volume 2 (Draupadi) here.
and of the volume 1 (the Pandavas) here.
We also understand Álvaro Enterría that in the first week of June will be the 9th edition of The India Travelogue. A cultural guide to the travellerHe is the author, after a long time of being exhausted.