Taller de Arte Tibetan Thangka
In this six-hour workshop you will learn, according to the Tibetan tradition of art, to draw the head of Buddha on a Thangka. It is June 9 in Barcelona.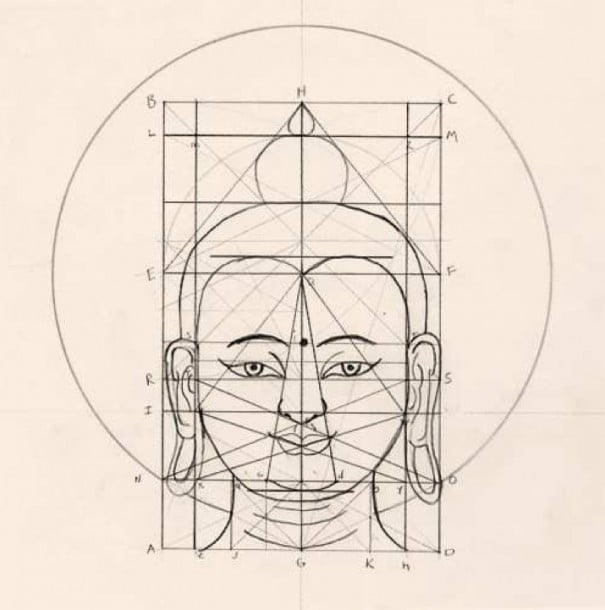 The practice of drawing the head of Buddha is the first of the series that takes place in schools of classical Tibetan art. Also in terms of medicine practice is recommended to release mind hazards and chronic diseases.
The painting is approached as a meditation in itself, and generates much peace of mind. In the workshop Kunsang us show through transparency, drawings, and practices such as learning how to take the first steps in the Tibetan art of the Tangkas. This course is recommended for anyone, beginners are welcome, and even those who do not have any artistic experience.
Technical details of the course
Duration: 6 hours from 15 to 21 hours.
Price: 60 euros, materials included.
Place: Nauart. C / Espronceda No. 154 (Barcelona) Tel: 676 39 15 39 (afternoons)
It organizes: Contemplative studies.
More information: http://www.estudioscontemplativos.com/
About the artist
Kunsang Tsering at the age of 14 he decided to go to India to learn the Buddhist art of painting and fine arts in Dharamshala, where work for the Tibetan Government in exile in a monastery close to Bir, then did restorations in other monasteries in Darjeeling and Manali where spent several years painting frescoes. That experience was to work in the private monastery of his Holiness the 14th Dalai Lama Tenzin Gyatso, Namgyal in. He is the author of the book: Mandala of Tibet of the MTM publishing. She lives and works in Iceland.