Withdrawals to begin in may
Can you take a few days of retreat? Introducing four precious proposals to begin may with the flanged spirit and heart in peace.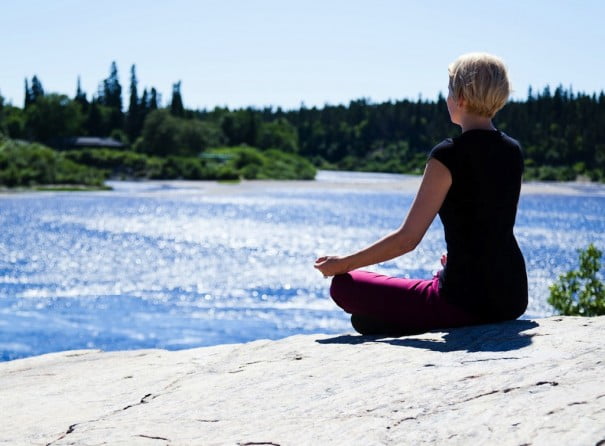 Removal of silence in Los Molinos (Madrid)
Input: Tuesday, April 29, in the afternoon. Departure: Saturday, may 4, after the meal.
The presence in silence is an experience to be lived. The inner silence flows naturally, as spring water. Thus this retreat are going to dedicate it to deepen the development of the presence of be through the silence inside and outside.
Advanced practices of Radja yoga, Hatha yoga and Pranayama, by what the present silence removal is preferably aimed at those who have integrated Radja and Hatha yoga in your daily life, you know the inside of our school working proposal and want to deepen it.
Price of the meeting: to consult with the organizers. Accommodation and full-board price: €180
Place: House of spirituality Sagrada Familia. C /. Calvary, 14 Mills (Madrid)
Contact, booking and more information: Emilio J. Gómez: 616-660-929. Natalia Lopez: 616-036-577
Where: House of spirituality Sagrada Familia. C /. Calvary, 14 in Los Molinos (Madrid) info@silenciointerior.net
http://www.silenciointerior.net/agenda/retiro-de-silencio-2/
Removal of astronomy, hiking and yoga in Asturias
Days 1, 2, 3, 4, and 5 May. In the nature reserve Ubiñas, La Mesa, declared reserve of the biosphere by Unesco. We will make three marches in nature, a full-time, six hours inside the Natural Park, the other two of less than half a day, in enclaves near the cottage enjoying the mountains, gorges, magical beech and rivers as the Trubia, unique.
We will have two workshops on astronomy and two exclusive screenings in HD and giant screen on our Galaxy and the cosmos. Also during the night we will go abroad to explore the night sky, their constellations and familiarize ourselves with them.
The recall involves three yoga workshops with a total of four hours, for practices of asanas, pranayama, meditation and yoga nidra.
Lead removal: Violet Arribas, teacher of yoga and meditation and Director of Padmasana Center and Juan Carlos Escanciano, master's degree in Astrophysics, psychologist and director of NaveTierra.
Where: Rural Hotel Lucia sources. Faedo, Quirós (Asturias) www.fuentesdelucia.es
Price: €299. Choice single room € 380. (Price does not include transportation, but there is always a space in the car).
http://www.padmasanacenter.com/docs/2013PrimerSemestre.pdf
Yoga, meditation and hiking in Monte Perdido
Este puente del 1° de Mayo, Labor Day, takes to disconnect from work and give you a holiday of yoga and meditation in the mountains at the gates of the National Park of Ordesa and Monte Perdido. Come to a yoga retreat vacation at Casa Cuadrau, reconnecting with you and nature.
Practice yoga exercises to release tension from the body and techniques of relaxation and breathing to help silence your mind. Meditate in an environment of tranquility and harmony.
Discover the wonders of nature in the National Park of Ordesa and Monte Perdido, through meditative hiking. Enjoy a vegetarian diet very rich, balanced and nutritious.
The duration vacation / retreat is as long as you want. You can come the full week or only the labor day bridge. Available all week: from April 26 to May 5.
Intensive course of yoga (yoga or intermediate level initiation): minimum donations suggested by the teachings, €24 day (depends on the program that you follow, removal or course).
Where: House Cuadrau, c / Unica s.n. 22375 saw - Huesca 645 830 346 T info@casacuadrau.org
http://www.casacuadrau.org/puente-del-1-de-mayo-yoga-meditacion-y-senderismo/
Stay with Yoga and Chi Kung in Formentera
From May 1 to May 5. Carlos, the instructor of Hatha Yoga Sivananda in Kerala, India, school will help that you armonices vital strength and mental strength represented symbolically by the Sun, Ha and moon Tha, respectively, with classes taught in the morning and last evening.
With Chi Kung exercises, you can increase personal well-being and achieve greater balance and harmony which will help you in your day to day.
During the rest of the day you will get your time as you prefer it. We offer all the information you need to make you discover those places on the island that you prefer.
The class lasts 1 hour and a half. First class it will be on Wednesday, may 1, in the afternoon and the last Sunday morning. Total number of classes: 8.
Where: Apartment in Cala Sahona or Casa de Cala Sahona, Formentera.
Both houses share the same enclosure in the countryside, surrounded by junipers and pine trees, in a perfect environment for yoga classes. In addition, to be situated at 400 meters from the beach of Cala Sahona, can be made also in this classes you wish. They have a pool and barbecue.
Price stay + classes: 216 euros (including accommodation and yoga classes. Excluding airline tickets, food, or vehicle). Pick up at the port of Formentera at your arrival.
http://formenterain.com/es/2013/02/puente-mayo-yoga-en-formentera/