Yoga and surf getaway
Yoga brings more peace to the mind and relaxes the body. Surfing brings strength and confidence, but at the same time is a deeply relaxing experience in intimate contact with nature. When you combine yoga and surf, is an unforgettable experience.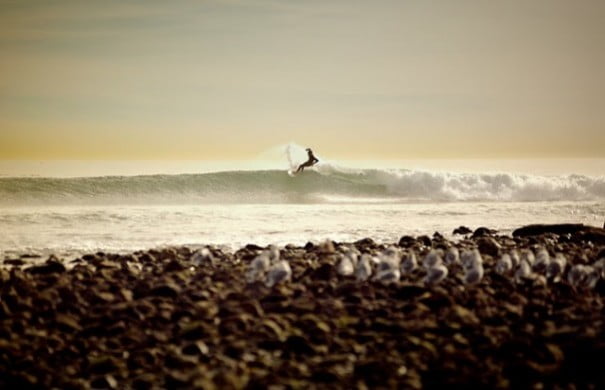 Back2Basic proposes a journey to the origins of a magical country: Senegal. An experience to work with the body, food, land and water. To return to the union and the essence of life through work and the group "be one" being all, listen to the heartbeat of the Earth and the soul of the ocean. To reconnect with one's self through yoga and meditation, waves of world-class surf, contact with the Earth and its rhythm, excursions to historical places, the preparation of delicious local food, enjoy the live music and more surprises.
Dakar is a paradise of surf. The city is located on a peninsula which has around 15 surf spots. Dakar is also the vibrant capital city of Senegal, a fascinating country full of history and famous for its music, gastronomy, art and culture. Own Senegalese call with pride its country Pays de Teranga, or land of hospitality. It is a place full of smiles, dazzling colors, baobab trees, spirits of nature, stories of ancestors.
Location: Dakar, Senegal. Accommodation in Malika Surf Camp - La Maison des surfers -
Dates: 12 to 19 January 2013.
Activities: two daily yoga classes with a teacher qualified and experienced (dynamic and stimulating in the mornings, restorative and relaxing evenings); kinds of surfing for beginners and guided in the best areas of Dakar; full-day excursions; Dance Senegalese and percussion; kinds of local cuisine, barbecue on the beach, African Party.
Prices: €750, including pick-up in airport and back, accommodation, activities, great nutritious breakfast and dinner with local products. For every additional person who brings Gets a 10% discount. If you want to stay more time is also possible at a cost of €65 per day, including the dia-programas Guide.
Reservations: info@back2basic.es T + 34 649 932 866 (Anna Flores Poch, Spain)
A typical day of removal
Dynamic and invigorating Yoga 8.00 to 9.30
10.00-11.00 breakfast nutritional
11.30 to 18,00 Surf, beach time and other activities *
18.00 to 19.00 restorative Yoga, sunset Sun relaxing and meditation
20.30 dinner and evening activities *
Other activities: Cooking class of traditional dishes Senegalese, African drums and kind of African dance, day trips to the most special places in the outskirts of Dakar.
Evening activities: Dinner and dancing at a local place, barbecue & African night party.
Who are?

? Anna Poch Flores (34), Barcelona: yogini, macrobiotic Cook, artist multidisciplinary, lover of the sea and general director of Back2Basic.

? Nils Elzenga (31), Amsterdam: passionate surfer, photographer, journalist, Yogi and traveller.

? Elisenda Palau (36), Barcelona: certified yoga teacher, dancer, translator and beginner in the surf.

? Marta Imarisio (32), Torino and Aziz Kane (35), Dakar: Malika Surf Camp owners.