Free workshop on meditation and cancer
Juan Manzanera imparts this free workshop, open to the public in general, in Madrid, on Thursday November 29, from 11 to 13 hours. Location: MD Anderson Cancer Center.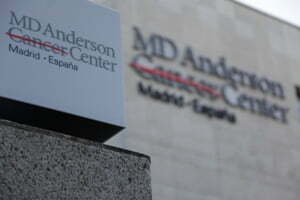 All sickness is the result of the interaction of psychological, social and biological factors. Meditation is an excellent tool to work the mind and address the psychological and social aspects.
"When we know to look at things from a different perspective and also learn to respond with positive emotions, the processes of disease have fewer symptoms are milder and last less. Meditation helps us to draw attention and to be more positive, exerting a powerful healing effect on disease", says Juan Manzanera.
Meditation and Cancer

Thursday, November 29, 2012

Time: tomorrow from 11 to 13 hours

SA's video of the MD Anderson Cancer Center Madrid

C/Arturo Soria 270, Madrid