Hang: the sound young that we moved to the last
In YogaenRed we fell in love with it as we hear it. So only a few flashes blue drew them notes that its type hammer, Ravid Goldschmidt, played virtuously.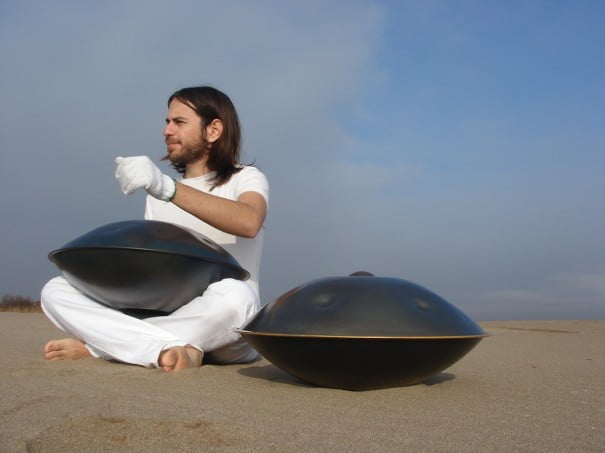 The hang is a musical instrument of the percussion of recent creation. It was created in 2000 by Felix Rohner and Sabina Schärer, company PANArt in Switzerland. Hang in the Oberland language means "hand". This instrument is the result of many years of research with steel and other percussion instruments. He hang has several tunings to be able to get different sounds. There is list of expected to do is with one!
The musician Ravid Goldschmidt was made that we discover it in the Congress organized by the Fundación Ananta "With you we are more peace."held in Madrid on 30 September. Fascinated by the beauty of the sound of the hang, percussionist Ravid left his native Israel, to devote himself to the study of this melodic percussion instrument, still unknown by many. In addition to having recorded several cd´s and have collaborated with other musicians, Ravid has held concerts throughout Spain and Europe.
More information: www.ravidhang.com
Did you like this article?
Subscribe to our RSS so you don't miss anything