Course with Andrei Ram
Andrei Ram, one of the most known and beloved among the community Barcelona Yogi, taught the course "The walking yoga" from 7 to 11 November.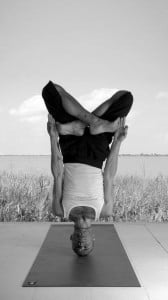 Andrei Ram is currently educational Advisor of One Yoga teacher training programs, DiR. Andrei Ram yoga Center is recognized for his talent to facilitate a rapid progress and at the same time fun in more complicated using yoga postures technical secrets and personal settings that reveals during their classes.
It is a course entitled "The walking yoga: live in yoga", which applies the practice of yoga techniques to achieve and maintain fullness steady in the midst of everyday living.
The course takes place from 7 to 11 November, a weekend which will also present parameters to learn how to structure custom practice, in accordance with the personal and work responsibilities of each, with the purpose of schedules and models consolidate discipline, the key to the 'walking yoga', the living yoga.
Schedules: Day 7 of 19 to 21 hours.
Day 8 of 20.30 to 22.30.
Day 9 of 11 to 13 h.
Weekend 9.30 to 13 and 14 to 16.30, Friday and Saturday.
Sunday, 9: 30 to 13 h.
Price a masterclass: 15 euros; two masterclass: 20 euros; and three: 35 euros.
Weekend, tomorrow 4 hours: 45 euros.
One afternoon, 2.5 hours: 30 euros.
1 full day: 165 euros.
More information: www.yogaone.cat