Support reinforce intelligence
El maestro B. K. S. Iyengar no coincibe los apoyos como "ayudas" en las posturas, sino como estímulos para desarrollar la inteligencia del cuerpo.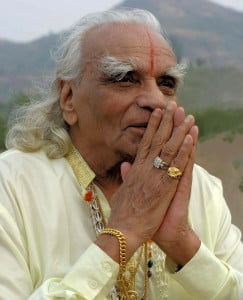 El yoga divide la consciencia (citta) en tres partes: mente, ego e inteligencia. En su libro Light on the life (ed. Kairós), Iyengar las compara con capas. La capa más externa es la mente, responsable de canalizar toda la información que recibe a través de los cinco sentidos, como "tengo hambre" o "siento frío". Como la mente genera constantemente pensamientos e imágenes, Iyengar la compara con un ordenador que no puede dejar de procesar datos o hacer elecciones.
El ego es la capa más profunda de la consciencia, la que proporciona el sentido de individualidad y la sensación de que somos el centro de lo que nos ocurre. El ego es necesario porque es importante saber que no eres ese extraño que pasa por tu lado ni el árbol del parque. Pero el ego se ha ganado una mala reputación porque también se apega a todos los deseos, metas, prejuicios y opiniones, y se identifica con cualquier éxito, preocupación, posesión, trabajo o cualquier otra cosa. El ego boicotea la vida y suele vivir en el pasado irrecuperable o en un futuro incierto.
Entre la mente y el ego se encuentra la capa de en medio, la inteligencia. Las características distintivas de la inteligencia son su capacidad de percibirse a sí misma y de realizar algo que antes no había hecho. En otras palabras, la inteligencia es la parte de nuestra consciencia que nos faculta para observarnos a nosotros mismos (incluidos la mente y el ego) y acometer un cambio. Iyengar describe la inteligencia como "la parte revolucionaria de la consciencia".
Iyengar dice que cuando una capa de conciencia está activa, se expande, haciendo que las otras capas se retraigan. Así, cuando activamos la inteligencia, forzamos la retracción de la mente y del ego, proporcionándonos la pacífica experiencia del yoga.
La mayoría de la gente piensa que el cerebro físico es la sede de la inteligencia y de la percepción. Pero Iyengar considera que esa idea ignora la inteligencia innata del cuerpo -el vehículo yóguico que lleva al despertar la consciencia-. Insiste en que la inteligencia puede ser cultivada en cada célula del cuerpo. Uno de los métodos que ha desarrollado para expandir la inteligencia es utilizar apoyos durante la práctica de asana.
According to Iyengar, skin is our first layer of intelligence, and skin nerves carry information to the mind. As a square centimeter of skin contains more than a thousand nerve endings, when a support touches the skin, our consciousness awakens and illuminates. Intelligence develops not because we feel something, but because we can see where support is our turn and where it doesn't, and how it teaches us something new. "Every support must leave a mark on the body," Says Iyengar, so that intelligence can be cultivated. There's no point in using support if we don't learn something from it."
Calming the fluctuations of our consciousness is a constant, difficult and demanding discipline. Therefore, the fire of passion, tapas, is essential if you want to progress on the path of yoga. Iyengar says caps turn on the light of intelligence, and the teacher's role is to light the fire in each of his students and lead them into a process of observation, discernment and reflection that expands their intelligence.
Take this test

Stand in the dog's posture with the Face Down (Adho Mukha Svanasana). Place a folded blanket on the ground and lean on your hands and knees. Place your hands on each side of the blanket, in line with your shoulders, and your fingers forward. Lift your knees off the ground and align your feet with your hips. Stretch arms and legs. Rest your head on the blanket. If the head does not arrive, place another blanket on top to increase the height. Stay that way for 1 or 3 minutes. Repeat the posture without the blanket and check the differences. Compare the stretching of the legs and the extension of the spine when the head is supported and when it is not. See if your arms and legs stretch best when your head rests on your support.

Iyengar says that when we remain in a position, we must study it, not just do it.