Ashtanga Yoga
It is a demanding and athletic practice.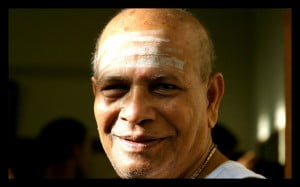 A form of hatha yoga where postures are grouped into series, an initial is other intermediate and two advanced. Traditionally taught according to the Mysore style: students learn a series of postures and practice on their own while the teacher walks through the class making adjustments and personal suggestions.
The main characteristic of this form of yoga is the fluency they run postures, linking one to another.
A quote from K. Pattabhi Jois, disciple of Sri T. Krishnamacharya and primary figure of Ashtanga, summarizes well this approach: "practice, and the rest will come".