Sobre dos raíles
Del mismo modo en que la vía del ferrocarril se compone de dos raíles, la vía por donde rueda el tren de la vida también está formada por dos raíles: el material y el espiritual. Escribe Emilio J. Gómez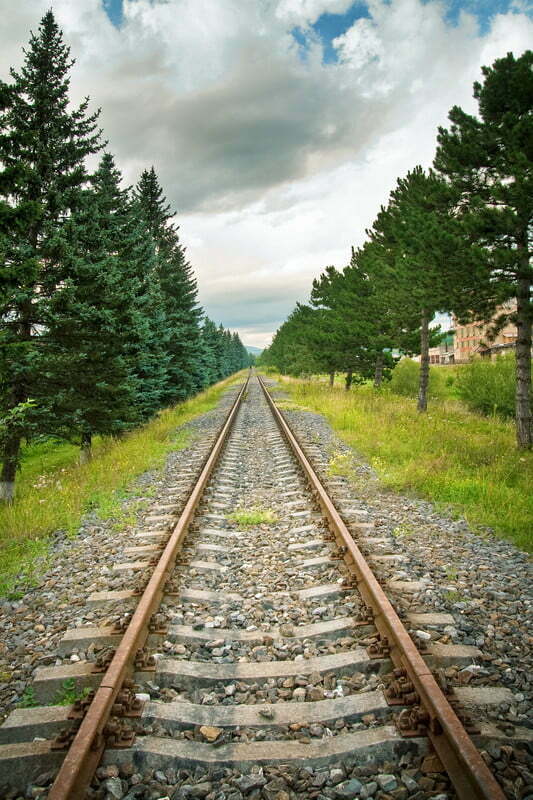 "Si tienes dos reales compra un real de pan y otro de claveles.
El pan alimentará tu cuerpo, los claveles tu alma.
Popular saying
Ambos raíles, el material y el espiritual, están en paralelo en el instante presente. Quizás, converjan en el futuro, o fueron divergentes en el pasado. Sin embargo, hoy, aquí y ahora están en paralelo y firmemente anclados a la tierra.
Si el mundo material es importante, el espiritual no lo es menos, y viceversa. Ninguno es más importante que el otro. Y cuando lo parece, ello es debido al profundo desequilibrio en que vive el hombre contemporáneo.
El ser humano, en su proyección con el mundo exterior e identificación con el personaje, ha llegado a olvidarse por completo del mundo interior, aunque del modo contrario también puede suceder. El comportamiento suele ser extrapolado: o se es sólo material, o sólo espiritual.
Quizás la vía del medio que preconizara el Buda tuviera que ver con este sutil equilibrio de fuerzas entre el mundo exterior y el interior, entre la materia y el espíritu.
La práctica del Yoga tiene la capacidad de integrar ambos mundos hasta llegar a hacerlos indivisibles, tal y como la ciencia ya ha descubierto. El espíritu está en la materia, y la materia en el espíritu.
Realizar una Sadhana, "raíl" espiritual, y al mismo tiempo ser capaz de vivir la existencia conforme al momento y circunstancias en que cada cual se encuentre, "raíl" material, es dar muestras de una profunda sabiduría.
Afianzarse con firmeza en la práctica espiritual y, al mismo tiempo, tener la capacidad de vivir en el momento presente es conseguir que el tren de la vida pueda deslizarse sobre una vía firme, estable y segura. Es tener los pies en la tierra y el corazón en el cielo.
Who is

Emilio J. Gómez, teacher of yoga of silence inside yoga school.

En octubre esta escuela inicia un Curso de Sadhana. Si deseas información al respecto haz click here.

info@silenciointerior.net
Did you like this article?
Subscribe to our RSS so you don't miss anything