Principiantes: dolor bueno vs dolor malo
"No pain, no gain"
, reza un viejo dicho inglés que viene a afirmar que sin dolor no hay ganancia. ¿Hay que sufrir en Yoga para que haya un avance? ¿Una práctica no es tal si no tiran los músculos, molestan las articulaciones y se quejan los huesos? Difícil respuesta a tan arduas preguntas, Sancho amigo. Escribe Víctor Medina.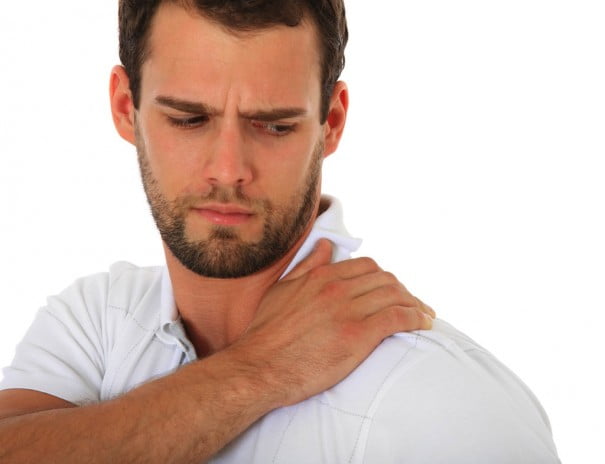 La actividad física implica esfuerzo, y el esfuerzo demanda su cupo de dolor. Agujetas, pinchazos… El día después a la sesión de Yoga puede ser un calvario. Te duelen hasta las cejas, tus movimientos parecen más el baile del "Chiki Chiki" y no quieres ni oír la palabra "yoga". Intentas pronunciar la sílaba "Om"… y más que mantra suena a quejío flamenco.
Durante el ejercicio de las asanas, en determinadas acciones del cuerpo, vamos a experimentar molestias. La rodilla reacciona ante la flexión, la cadera responde a la apertura, los hombros reclaman atención cuando los giramos. Lógicamente, las partes que dan forma a nuestro yo físico dan respuesta al estiramiento, a la torsión.
Las claves de un Yoga respetuoso y atento con el cuerpo residen en la atención a las sensaciones, la paciencia, el tesón y el saber distinguir entre dolor "bueno" y dolor "malo". Por dolor bueno se entiende es el que sentimos como producto de nuestro esfuerzo, y que tiene reflejo en agujetas, ciertas molestias derivadas del uso de articulaciones y puntos del cuerpo que estaban en "letargo". Es una sensación soportable que permite continuar con la práctica, ciertas tensiones que vienen cuando estiramos, doblamos o giramos, reflejo del proceso de flexibilización y fortalecimiento.
Dolor malo, en cambio, es esa sensación concentrada en un punto del cuerpo que indica que debes detener la acción que estás realizando. Es una alerta que pone límite al esfuerzo. Normalmente localizado en las zonas más frágiles de la anatomía (hombros, columna, rodillas…), como grito silencioso que demanda atención. Hacer caso omiso de su reclamo puede acarrear lesiones, a veces irreversibles.
El cuerpo es sabio cuando habla a través de las sensaciones: calor, placer, frío… dolor. La mente, en cambio, puede ser necia. La ambición desmedida, el orgullo o el afán competitivo, producto del pensamiento, perjudica la nobleza de nuestro cuerpo. Hay que ser indulgente con uno mismo, pero no condescendiente. No se puede vivir anclado en la comodidad, pero de nada bueno sirve cruzar el umbral de lo seguro en Yoga.
Escucha cuando tu cuerpo habla. Disfrutarás de Yoga y progresarás en tu práctica.
Victor Medina is Professor of Yoga and journalist.

Did you like this article?
Subscribe to our RSS so you don't miss anything