CD/ Sailing into a dream land with Rick Sparks
The renowned American pianist and composer Rick Sparks presents their sixth album titled Hushabye
en el que continúa desarrollando su impresionante estilo único dentro de la música new age y el neoclásico en un disco creado para ayudar a los oyentes a relajarse, meditar y dormir en calma.
Writes Paul Rego.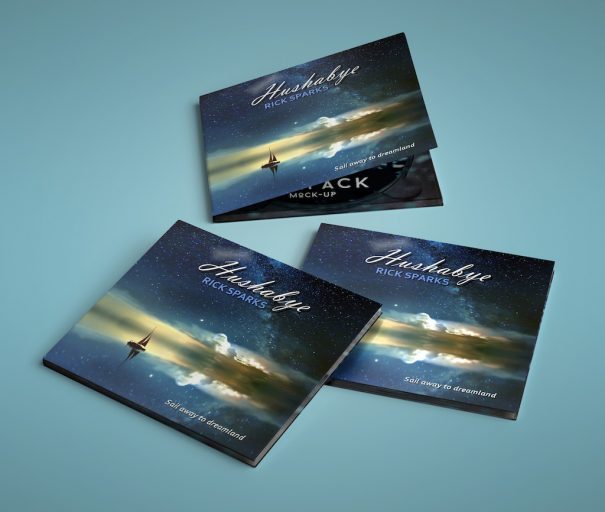 The music of Sparks es conocida por sus canciones melódicas y pacíficas que incluyen piano en diferentes capas y arreglos de cuerdas aumentadas con suaves voces angelicales que vocalizan sin palabras acercando a la fuente de la creación.
Throughout the songs of Hushabye, Sparks crea un clima que va conduciendo al oyente a un lugar de éxtasis, a un estado de meditación o al clima que surge al permanecer en silencio en un templo o en la naturaleza pura, dejándose transportar hacia la magnanimidad de lo existencial, más allá de la experiencias personales, la mente o los sentidos.
"Muchos de mis amigos y fans me han dicho durante años que usan mi música para relajarse después de un día duro, disfrutando de un tiempo de inactividad o que ayuda a sus hijos o a ellos mismos a dormir", explica Sparks. "Con eso en mente, quería grabar un álbum de música relajante para que tanto adultos como niños pudieran relajarse. Quería que las canciones de este álbum se sintieran como se siente apoyar la cabeza sobre la almohada favorita"
Hushabye, subtitled Sail Away to Dreamland, es el sexto álbum de Sparks y contiene nueve nuevos temas originales, junto con sus arreglos instrumentales del exitoso pop Love Can Make You Happy del grupo de la década de 1960 Mercy, así como la clásica canción infantil "Jesus loves me". Además del piano, las cuerdas y las voces, la música también incluye los sonidos de una flauta. El piano es el instrumento destacado de Sparks, pero es un arreglista experto que usa un sintetizador para dar a su música capas, texturas, colores y una profundidad adicional.
Voices without words in Hushabye were motivated in part by the love of Rick towards the vocal arrangements of Brian Wilson with the Beach Boys. Según Rick, "Brian siempre dijo que usaba armonías vocales de tres partes porque para su oído sonaban como ángeles. Tomé eso en serio usando voces sin palabras que suenan angelicales cantando armonías de varias partes. Las voces en Hushabye también me recuerdan los tonos puros de un clásico coro inglés de niños".
Las canciones de Sparks hablan de inocencia, de paz, de amor, de los sueños de aquellos que se emocionan visualizando un mundo en el que reine la armonía. Habla de amistad, trayendo sabiduría de Oriente, pero también conectando con la filosofía y la espiritualidad occidental. Conecta con la idea de volar, de estar cerca de las nubes y de los ángeles como una experiencia más allá de lo mental, más cerca de lo sensorial del alma.
Según Sparks, "Mi mayor deseo como artista es crear música que alimente el alma, que inspire y eleve. Abrazo totalmente el poder de la música para llenar nuestras vidas de belleza"
Hushabye is available to be downloaded Online
Paul Rego. Music critic. Yoga teacher