Yoga Day: Expansion of body, mind and spirit
El próximo domingo 29 de septiembre, de 12 a 21 horas, el Centro de Yoga Sivananda compartirá una jornada de yoga, expansión de cuerpo, mente y espíritu, con la Dra. Marilyn Rossener como invitada especial, Swami Santoshananda y Gopala.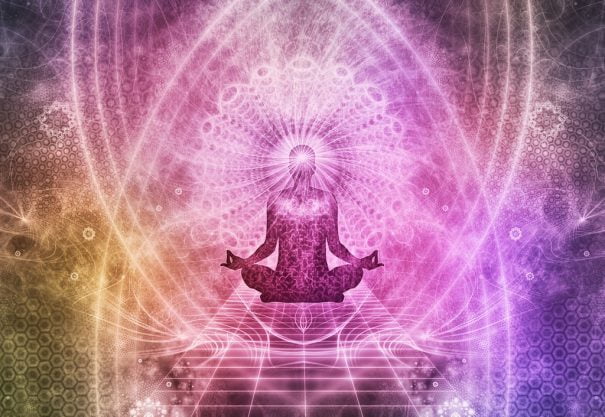 Una jornada de yoga es una buena oportunidad de encontrar relajación y llenarte de nueva energía, positividad y paz interior para tu vida diaria. Una oportunidad de vivir el yoga y comprender los vínculos entre el cuerpo, la mente y el espíritu. Una forma integral de trabajar con cuerpo, mente y alma.
La práctica de la meditación, el yoga y los ejercicios de respiración (pranayama) te darán fuerza, relajación e inspiración. Relaja tu cuerpo y tu mente con una clase de yoga, una conferencia, un taller y una meditación silenciosa con canto de mantras tradicionales. Una deliciosa comida vegetariana ayudará a tu cuerpo a sentirse lleno de bienestar y a equilibrar la mente. Una jornada completa para conocer nuevos aspectos de tu práctica que incluye una conferencia y un taller con la Dra. Marilyn Rossner.

Marilyn Rossner es doctora en Ciencias de Educación Especial y experta en Terapias de Conducta. También es una de las videntes más dotadas y reconocidas del mundo. Su vivacidad está en la convicción de su pensamiento, en la fuerza con que lo transmite y en la alegría con que lo comparte.
Marilyn conoció a Swami Vishnudevananda en 1961 en Montreal, cuando Swamiji acababa de abrir allí el Centro. Fue el primer Centro de Yoga Sivananda en occidente. Marilyn ha sido desde entonces una de las estudiantes más cercanas a Swami Vishnudevananda.
Bajo su dirección se comenzó el primer campamento de Yoga para niños en el ashram Sivananda de Canadá, pionero de su género en el mundo.
Swamiji invitó a Marilyn a mostrar su don especial en numerosos simposios de yoga y en los Cursos de Formación de Profesores de Yoga en muchos países.
Programme of activities

12:00 Clase de yoga
Relájate y regenera tu sistema nervioso, with Swami Santoshananda
14:00 vegetarian food
15:30h Conferencia
Instinto, intelecto e intuición: los tres niveles de la mente, with Gopala
16:30h Taller
Yoga, un enfoque práctico para conectar con tu intuición, con la Dra. Marilyn Rossner EdD, PhD
19:00 Meditación silenciosa, canto de mantras y conferencia de la Dra. Rossner
The Reality of Life After Death
Centro de Yoga Sivananda de Madrid

Centro de Yoga Sivananda-Madrid

Toda la información y reservas en:

https://www.sivananda.es/eventos/jornada-de-yoga-con-marilyn-rossner/