Waht the Indians on how we do yoga in the West: "Okay, but call it ' fitness '
This article, published by The country (Supplement BuenavidaJuly 9) signed by Verónica Palomo, it has a strong interest, and that is why we share it. It says in the intro: "Hindu teachers criticized for poorly educated teachers who transmit misconceptions of this ancestral sport, to the point of be destroying his roots and blurring its essence".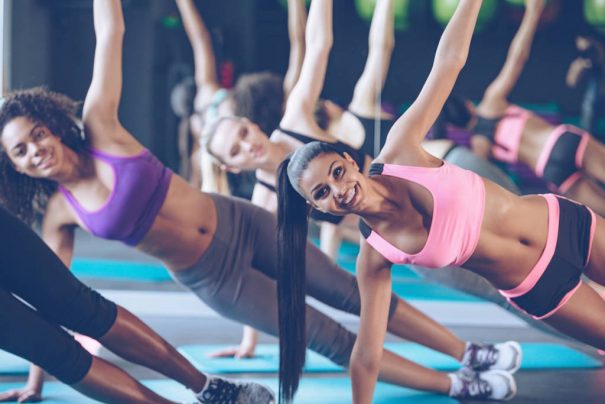 When Ravi changed India by United Kingdom, first thing he did was to visit some studies of yoga in London. Upon entering one of them was surprised (and not pleasantly) to bumping in the lobby with a statue of Ganesha, one of the most revered Hindu gods. Image occupying the reserved place to keep shoes from customers. He went to another place and had an even more shocking encounter; they had placed the figure of Buddha in the toilet. "In our culture that is considered very disrespectful, but helped me to realize quickly that many Westerners don't really know our culture," explains the owner of one of the most prestigious of the English capital yoga, based in Goa. The first impression of yoga in the West that had Ravi is already years ago, but still illustrating a reality that has not changed: not only do not know what is authentic yoga but it also We are distorting the essence of this ancient practice.
It is what you think Roberto de Pedro, founder of a school in India He was born, precisely, to teach the true essence of yoga to Spanish speakers who live in the country where he was born the discipline. "I think that yoga is being reduced to a simple physical exercise or postural picture which even reaches to deepen one of his techniques, which are the asanas or postures." Thanks to globalized digitizing and marketing, has been popularized in such a way that is no longer an exclusive minority which has access to knowledge, and that is a risk, the stay trapped in the outer apparent network, in the visual ", the physical and aesthetic", features the Yogi.
The trivialization reaches its peak with inventions like yoga for dogs and Yoga beer, a trend that was born in Berlin, that allows to practice asanas while you drink a beer (there are up to who designed the beverage to drink in the shower) and that suggests: the Germans have managed to merge culture with hindu or is it that they have defaced it until the pu nto remove any vestige of its real origin? For Indian teachers that BUENAVIDA asked his opinion, the relationship that West has established with yoga is an authentic cultural appropriation.
' If feel so yoga is good, but call it ' fitness '
No one seems to be against that yoga reaches so many people not of that has passed the Indian borders, but native teachers wonder what serves that if evil then transmitted its foundations. In the end, what happens is that you pronounce the word yoga and it comes to mind the image of a very thin blonde that makes pine while nursing a baby with one hand and prepares a bowl of quinoa and avocado with each other. It may be a little exaggerated, but there is no more than take a look at Instagram to realize that reality exceeds fiction. This is the image of cultural appropriation that criticize teachers as Ravi, who thinks that "yoga has to be seen as an accessible practice and does not seem so. Many are those who still think that you have to be young, thin and flexible to do yoga, or that is only for women, when, in fact, is for everyone: you can have any age or level of fitness, you don't need to be flexible at all. Just observe a kind of yoga in India, you will see people of all ages and most using common clothes used for your day to day, you will not see anyone with Lycra leggings".
And it is not just that. "I think it's great that yoga is reaching so many people in the West and that they are benefiting from it, but it would be even more wonderful if they had the opportunity to understand that yoga is more than a year. It is not their guilt, since simply presented them, by what they are not aware of the spiritual and religious links with India. You only have to see the preparation of many teachers, teachers who have never been in this country, who do not understand the roots of this practice or even have heard of the Sutras of Patanjali or 8 members of yoga. "There are even courses online where you can be in a yoga teacher in 3 weeks, how is it possible?"asks Ravi. Formatting the source of yoga comes to such an extent that the owners of some London studies prohibit teachers use Sanskrit terms or the Om chant in their classes, says the Indian. "If you feel so yoga, okay, but call it fitness and yoga Studio renames for the gym", says. And adds: "There are times that is the opposite, I see yoga teachers who indiscriminately use Sanskrit terms or mantras in their social networks, but in a completely wrong context".
It is also true that it is very difficult that Westerners can incorporate into our stock full load associated with yoga, as Bipin Baloni, who works in Rishikesh (India), the birthplace of yoga. For him, who began practicing child, yoga is not something to do but a way of life, an ongoing process that needs constant attention. "The practice of yoga is simple, clear and has an objective, which have other beliefs or religions when they come to pray at a temple or church. The difference is that, for the Yogis, the body is the temple and the asanas (posture), pranayama (breathing), and meditation are our prayer. Our God is the individual being that resides in the body. However, in the Western world, yoga is an exercise to do difficult body postures, capture the image and publish it on Instagram and Facebook to increase followers", reflects the master. Although this happens even with the squats.
Baloni also makes self-criticism by the attitude of some young Indian instructors, who thinks that they have been sold to the highest bidder. "They are in the same boat, following Western trends, and instead of telling his students that is not yoga, are delivered to this industry that is ruining our precious culture and the great wisdom of our teachers," he indicated. And you don't need to be so; Baloni reminds people around the world have traveled to his country for years to study with great dedication and sincerity, people who have transformed themselves. "But since the last few years become more tourists and young people who have just finished their studies and want to find a part-time job to get some money. Learn yoga, but their intention is simply to obtain a certificate to add to your resume" warns Baloni.
"I don't understand how you can learn yoga in a year"
For the founder of Himalayan Yoga Valley, Lalit Kumar, which hides the Western practice of yoga in the West is much ego. "I don't understand how you can learn yoga in a month, or a year, is impossible, because yoga is a lifelong learning." That is the first thing I teach to my students. Before you begin to speak of the asanas (postures), I teach them the history that is behind, where yoga comes from". And that Kumar, who combines his teachings in Goa and in Ireland, recognizes that there are good teachers in the West. "I am referring to those who have learned the discipline in India, but are not all. Gyms are full of teachers who do not know what each asana can do for your body, physically and mentally. Everything is focused on physical exercise, without any holistic basis", he complains.
Acharya Vimal Sharma also teaches yoga in Rishikesh. Master, raised in the mountains of the Himalayas, has been practicing yoga and meditation since age 11 and explains that "the philosophy of yoga does not see human beings as being only physical, so it" When our practices are only focused on the search for a good physical form already we are not talking about yoga". El maestro Swami Rama decía que el yoga es un arte y una ciencia que trata con el cuerpo, la respiración, la mente, el alma y, en última instancia, el universo. Por lo que la aptitud física es una consecuencia natural de las prácticas de yoga, uno adquiere la forma física a través de su practica constante, pero ¿y después de conseguir ese cuerpo? ¿Te quedas contento teniendo un cuerpo flexible y en forma, pero una mente retorcida y enfermiza? "Esa combinación desde luego que no conduce al bienestar. Y eso es de lo que trata el yoga, de atender a nuestro bienestar mental", explica el maestro. Vimal no pretende minimizar la importancia de una buena forma física, "pero es el medio, no el objetivo final. Si solo trabajamos fuerza y flexibilidad, sin integrar el cuerpo con las capas más profundas de nuestro ser, entonces se convierte todo en un conjunto de ejercicios físicos que mejor se debería comenzar a llamar de otra manera", concluye.
Para el maestro Ravi, el que se topó con Buda en el cuarto de baño cuando llegó a Reino Unido, una de las principales diferencias entre el yoga hindú y el occidental es que el tradicional indio se centra mucho en Pranayama, el trabajo de respiración (que por sí mismo puede ayudar a conseguir endurecer los abdominales). "Es una parte muy importante, esencial para conseguir una mente y un cuerpo sano, y en Occidente no siempre se incluye, especialmente en aquellas clases impartidas por profesores que no ha aprendido en India". Ravi también reconoce que ve alumnos cada día que se muestran muy interesados por llegar a la raíz del yoga, por ejercitar su mente y no solo su cuerpo. "Y al final, se consigue. Se comienza por la práctica física, que evidentemente tiene sus beneficios, y con una práctica regular llega un cambio natural en tu espíritu. Todo está conectado, el cuerpo, la mente y el alma", concluye.
El artículo original HERE