Prize of photography international day of Yoga
Ya tenemos el resultado del V Certamen de Fotografía sobre Yoga y Meditación, Día Internacional del Yoga: El premio se lo lleva "La vida expresándose", de Yajaira Almeida Gutiérrez. ¡Felicidades a ella y a los finalistas!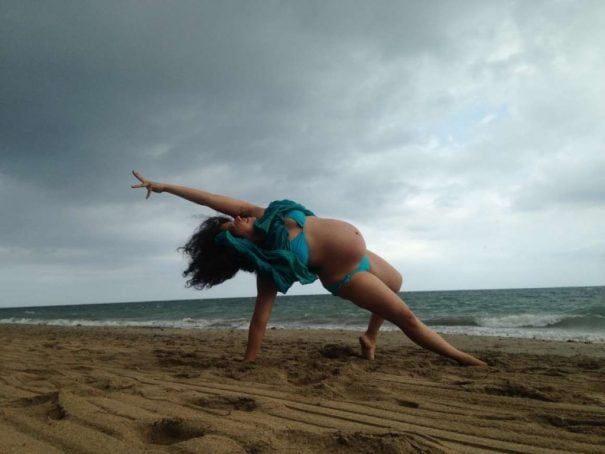 The jury issued its judgment in the V international photography contest on Yoga and meditation international day of Yoga, organizado por el IInstitute Andalusian of Yoga (IAYoga) y la revista online YogaenRed, with the sponsorship of the Editorial Kairos and the collaboration of Cuentamealgobueno, publicación online de buenas noticias y The photography school opening.
Arriba, la fotografía galardonada: "La vida expresándose" de Yajaira Almeida Gutiérrez. Por su dinamismo y expresión del movimiento. Por la mezcla de texturas y lo dramático del cielo.
La fotógrafa ha logrado conseguir una armonía de colores muy relajante. Y en sí, el hecho de que la mujer en la imagen esté embarazada le añade belleza.
El vientre dirigido al cielo es sensación de vida. Un bonito tema y una buena ejecución, que finalmente ha obtenido la mayoría de los votos del jurado.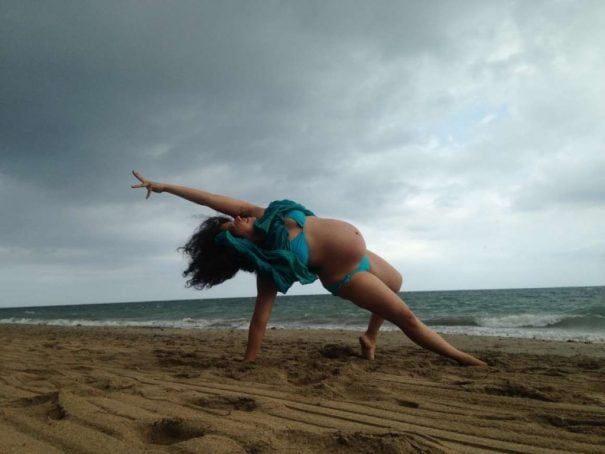 This year's contest has had a excelente participación. Hemos apreciado que este año, con un número de obras presentadas semejante a ediciones anteriores, la calidad es mayor, con lo que la decisión del jurado no ha sido fácil, habiendo seleccionado, además de la fotografía ganadora, las siguientes finalistas: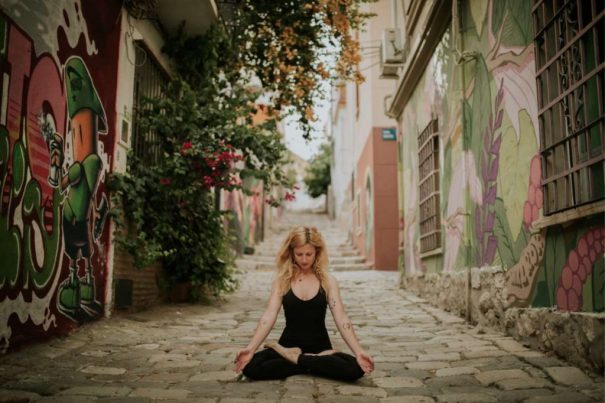 Por su encuadre, el juego con la profundidad de campo, los enfoques y desenfoques. Por su riqueza cromática.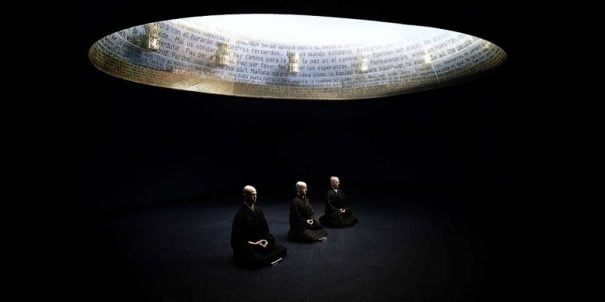 Por su dramatismo inspirador. Por su mensaje y por el uso de la luz.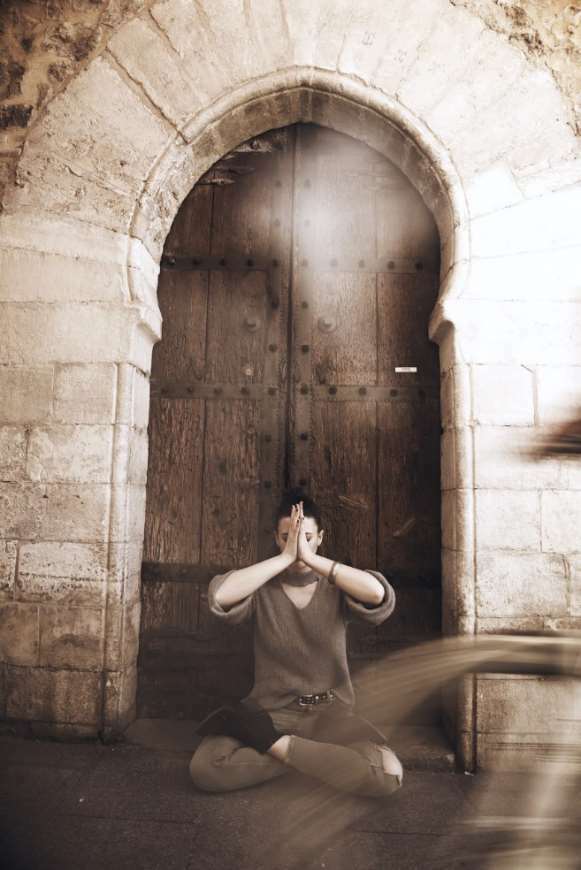 Por su visión original y menos usual del yoga, a través del desenfoque y del blanco y negro que nos dirige a la "puerta" y vemos la instrospección de la persona que está en meditación en ese momento de una manera sutil.
The prize
The author of the winning photo will receive shortly the excellent batch of books with which the Editorial Kairos, patrocinadora del V Certamen Internacional de Fotografías sobre Yoga y Meditación, Día Internacional del Yoga, tiene la gentileza de dotar el galardón.. Además añadimos este año un sexto ejemplar, el libro Libro Dominio de las Técnicas Específicas del Yoga, editado por el IAYoga:
Estos son los 6 libros del lote:
The jury
El jurado ha estado compuesto por: Pepa Castro and Jimena more of Yoga network; Marta Moreno, editora experta en fotografía y yoguini; Carmen Peralto del IAYoga, fotógrafa, diseñadora y profesora de yoga; David Rojas, editor de Cuentamealgobueno; Toni Otero, profesor de yoga y fotógrafo amateur.