Books / the empty bowl, introduction to quantum Yoga, Pedro López Pereda
In this book have been used analogies, short stories, stories, simple pictures and examples to explain in simple and understandable way how this unknown phenomenon that allows us to fill our empty bowl. Published by: Association meditative Yoga. RECOMMENDED RETAIL PRICE: €10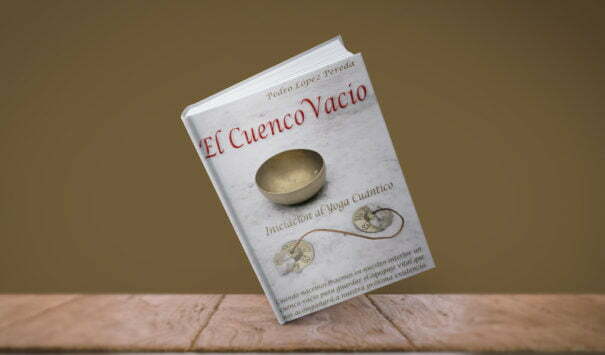 It tells a story that a man, despite his constant search, failed to meet their internal concerns. For years, despite having achieved fame and a high social position, felt the weight of the dissatisfaction and the feeling of emptiness, until she decided to seek advice from one of the great sages of the time.
The Sage, after hearing his words, explained that each humans carry within ourselves a subtle empty bowl that we fill throughout our life with the only luggage that will accompany us to our next existence. After she told him that his actions had not been aimed in the right direction to fill the bowl and explained how to do it.
In this book have been used analogies, short stories, stories, simple pictures and examples to explain in simple and understandable way how this unknown phenomenon that allows us to fill our empty bowl.
The author
Pedro López Pereda He is a practitioner of yoga and transcendental meditation for more than 30 years, was director and Professor of the center of yoga and self-realization Namaskar. Member of the Professional Association of Yoga teachers in Madrid. Reiki Master.
In 2008 created with Isabel Hernandez and Teresa Luquero Foundation Yoga. She is President, yoga teacher, he has published several books and has participated as a speaker in various congresses of yoga.
He also worked as an expert in accessibility and disability in companies of the Group of the ONCE Foundation. He participated intensively designing and training staff of care for people with disabilities in services such as Atendo of Renfe and AENA Spanish airports. Expert in yoga classes for people with disabilities, especially for people with blindness.
He has worked as Professor of graduate students at the following universities: LaSalle Aravaca (10 years of teacher and tutor). University of Jaén, Univ. Andalucía international, Univ. Polytechnic University of Madrid, Univ. of Cantabria, Univ. Oviedo.
Some of his books published alone or in collaboration with Isabel Hernández: Designing a conscious being, instructions of the human being, the birth of Yoga, the origin of the Asanas, Viyoga, journey to be, how put the mind blank. The flat of the growing spiritual, and I? Am I dead?, the hidden mandala.