Clear up your doubts: What does it mean that the goal of yoga is "realization"?
In this section Javier Ruiz Calderón offers answers to our doubts about yoga, its philosophy and its techniques from an updated and critical view of the yophytic tradition. We are all invited to write to Javier info@yogaenred.com raising our doubts or uncertainties.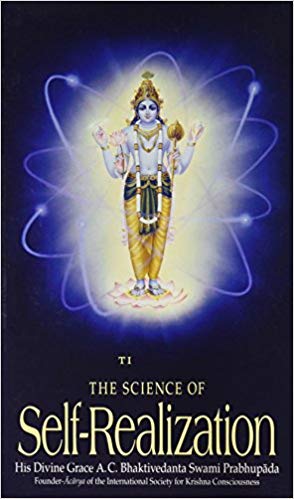 (Imagen: libro The Science of Self-Realization, de Bhaktivedanta Swami Prabhupada)
Pregunta: ¿Qué significa que la meta del yoga sea la «realización»?
Answer: Muchas veces aprendemos yoga a partir de malas traducciones del inglés y eso hace que acabemos hablando en una jerga llena de incorrecciones y anglicismos. Es lo que pasa con el término «realización». En inglés to realize no significa perform but Understand, caer en la cuenta. Es conocer algo de una determinada manera, no hacer nada. Por eso, la realization inglesa no es realización en castellano, sino understanding, perception, experience, knowledge.
Cuando los autores anglófonos escriben que la meta del yoga es la Self-realization or the God-realization, con ello quieren decir que lo que se busca es la experiencia o percepción (sakshatkara) de Sí mismo o de Dios, no que haya que «realizar» o hacer nada con uno mismo o con Dios.
No es una mera cuestión de palabras, porque la mala traducción castellana impide entender bien la enseñanza de los maestros del yoga. Desde luego, la «autorrealización» (es decir: el desarrollo pleno de nuestras capacidades) es un objetivo loable, y el yoga contribuye sin duda a alcanzarlo; pero en inglés eso se dice self-fulfilment o self-actualization y es algo completamente distinto del conocimiento directo de la Realidad que la tradición del yoga nos propone como meta última de la vida.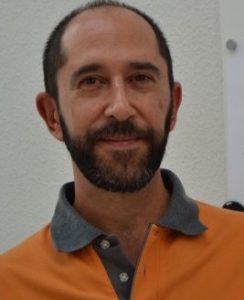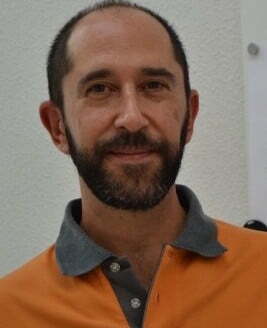 Javier Ruiz Calderón (Shankara) He holds a phD in philosophy specializing in Indian philosophies and religions. He has been studying and practicing yoga, vedanta and meditation for forty years. He teaches these disciplines, as well as Hinduism, Sanskrit and Vedic singing, and has published five books and dozens of articles on these topics.
Upcoming activities: Ya se ha iniciado el curso presencial y a distancia "History and philosophy of yoga». Posible incorporarse en la segunda sesión (15 de diciembre). Información: http://www.ashtangaciudadjardin.es/cursos.