Cortometraje 'El Faquir', ¡ya puedes verlo!
Find us it extremely pleasant to share this beautiful short film inspired by the spiritual and initiatory tale The Fakir
de Ramiro Calle. Este cortometraje ya se ha presentado en el Anima Film Fest de Buenos Aires, y hoy sus creadores nos invitan a todos a verlo.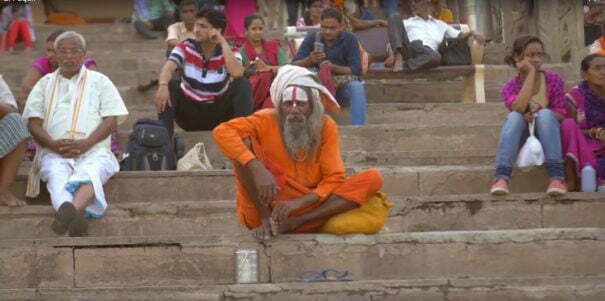 The film has been produced by the Argentine businessman Pablo Meglioli asiduo practicante de yoga e instructor de esta disciplina, quien ha deseado, también muy generosamente, que pueda ser libremente visionado por todo el mundo sin necesidad de efectuar ningún pago en una plataforma a tal fin.
Basado la novela homónima The Fakir de Ramiro Calle, cuenta la historia de Hernán, quien emprende un viaje iniciático a la India donde conocerá a diversos maestros yoguis hasta llegar a la morada de Suresh, el Faquir, quien lo guiará por un profundo camino de autodescubrimiento. Este libro ya ha conocido quince ediciones en España y ha sido recientemente reeditado en Argentina. En España está editado por Martinez Roca y Booket (Grupo Planeta). También se puede encontrar en inglés en Amazon: The Fakir.
Credits
Dirección general: Ramiro Calle y Pablo Meglioli
Producción general: Pablo Meglioli
Guión: Ramiro Calle, Sabrina Pace, Alejandro Dajil
Música original: Rodrigo Bustos
Ilustraciones: Omar Palermo
Animación: Jorge Corsi
Edición: Facundo Cantelmi