Questionnaire on certificate of instruction in Yoga / 2
A new course is opened for those who are interested in joining as instructors/teachers of yoga. The wording of YogaenRed have continued coming doubts and questions from readers that we can not satisfy. This a questionnaire have raised several specialized schools. Today we offer the answers of Julio Gallego and Olga Jiménez, from the professional school of yoga "Light on Yoga".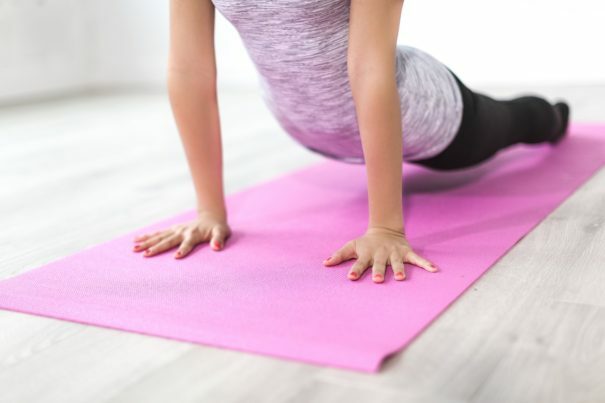 1 what specific disadvantages, at the time of finding employment, has a trained at a private Center yoga instructor regarding one formed in a centre approved by the public administration?
The qualifications obtained by a yoga instructor trained in a private Centre that is not approved by the public administration is not enabled for the exercise of the profession of Instructor of yoga. Therefore formed in a non-homologated Center instructor can not legally exercise yoga Instructor profession. Any school, either public or private, can be credited for teaching these courses provided that its facilities and instructors to meet the minimum requirements demanded by the administration.
2 what exactly the concept "official certification"?
Official certification is the only one that enables for the exercise of a profession. In the Spanish State, the only qualification that enables for the exercise of the profession of Instructor of Yoga, is the Certificate of professionalism of instruction in Yoga. Any other, by well known to be in the world of yoga, is currently valid for work legally, except for teachers who achieve recognition meeting the requirements to do so, fundamental to be able to demonstrate a number of hours of work experience, prior to the entry into force of the law. Everything is reflected in the Official Gazette.
In the following annexes may be the law of the sport from the community of Madrid and the contents of the Official Gazette of the certificate of instruction in Yoga. Here are the minimum qualifications that must have trainers and minimum contents of the course. To ensure compliance with the law, the Administration goes personal to perform regular inspections on the courses offered.
http://www.madrid.org/wleg_pub/secure/normativas/contenidoNormativa.jsf
https://sede.sepe.gob.es/es/portaltrabaja/resources/pdf/especialidades/AFDA0311.pdf
3. how to know if a course is "expensive" and "cheap"? What has to be taken into account?
We will take into account, among other things:
• The price for face-to-face teaching time.
• The qualifications, training and experience in training teachers.
• The quality of the facilities.
• The number of students per class.
4. what must training cost less by the fact that issued an "official" certificate or on the contrary?
To be able to give the "official" certificate, the facilities of the Centre must be homologated or approved space to rent. In addition, trainers must be certified. These costs have an impact on the price of the course. For this reason we believe that equality of teacher quality, may be somewhat more expensive official courses.
5-who chooses teachers forming trainers at approved centres?
This selection is free in private education. The school itself is which choose their teachers within the requirements in terms of their formal training or corresponding University qualification.
6. what associations related to yoga are dealing with this topic and what are its objectives and accomplishments?
Regarding what we have direct knowledge, professional school "Light on yoga" teachers have been removed from the "official" list of teachers of our Association by creating, promoting and participating in the first course of instruction in yoga in collaboration with the University that is taught in Madrid, and later quit to continue on this course, to failure to comply is to develop all our quality requirements. Since the Association was informed that the FEDEFY, (Federación Estatal de entities forming of Yoga), entity to which they belong, was not in accordance with these courses. Let us know at present teachers with proven previous experience, they are managing individually their approvals.
7. What is the importance of the number of hours and who decides them?
The number of classroom hours stipulated are 430. There are no more possibilities, since they come set by regulations, with the entry into force of the new law on sport. https://www.sepe.es/contenidos/personas/formacion/certificados_de_profesionalidad/pdf/fichasCertificados/AFDA0311_ficha.pdf
It seems to us a very acceptable number of hours, in many cases far superior to the courses that have been given so far. In its preparation is an in-depth study of this complex discipline, will cover each and every one of the aspects of yoga. In addition there are 120 hours of mandatory practices, the place of practice is of free choice by the school that is providing the courses.
This link lists all the agenda.
8. what dominates in official teaching physical yoga?
Esta cuestión, desde nuestro punto de vista, no está bien planteada, pues la división de yoga físico no nos parece correcta. Entendemos que se debe referir a su aspecto práctico (asanas y pranayama) diferenciándolo del estudio filosófico, relajación y técnicas de meditación. Respecto a esta división, el tiempo dedicado es exactamente el mismo, 90 horas para cada una de las partes. El desarrollo de las sesiones lo deciden los profesores formadores certificados (deben haber obtenido el certificado de profesionalidad de docencia de la formacion profesional para el empleo). En nuestro caso, seguimos fielmente la enseñanza de nuestro maestro B. K. S. Iyengar
9 How are homologated training centers that offer this teaching?
The Center must apply for approval to the competent authority according to each region. https://www.sepe.es/contenidos/personas/formacion/centros_formacion/inscripcion_presencial.html. You must have several rooms designed for different uses, total area of 200 m2 for a group of 15 students and 300 m2 for a group of 25 students. In this link are the requirements.
10. brief final reflection on your part.
With these rules so strict, we understand that a series of protests by teachers and yoga schools, have unleashed since this obviously creates a bureaucracy very heavy and hard work recycling for all. Furthermore, it is wrapped in a sense of control and more revenue. But as I wrote already in the past, you have two options: we stand on the fringes of the law hoping that does not apply and we do not receive the corresponding penalties, or we are at work to comply with the new understanding that it can be a benefit for all.
We think that it is not acceptable to claim to meet a part of the standard, in many cases the number of hours, and pretend that the courses are approved. If we reflect a bit would be like saying: there is medicine that you can do at the public University, private university or a school with the same content and then you will pass.
I personally believe that the discipline of yoga deserves to be treated with seriousness and that the official recognition of this noble art is very positive. In our opinion all schools that a teacher/instructor certificate are required to be approved to incorporate into their own qualifications certificate of official professionalism. The professional school of yoga "Light on Yoga" has already opened way thus acquiring teaching accreditation required to be able to deliver it and proposing a second course, this time in collaboration with the Faculty of Medicine of the Complutense University Madrid)www.instruccionenyoga.es). Our proposal is to unite requirements marked by RIMYI (Ramamani Iyengar Memorial Yoga Institite) in Pune, India, with the demands of the professional certificate. This translates into our case in accredited 6 years of study with a teacher certified by the RIMYI. So far we have almost 150 requests, but there is still a minimum number of students that meet the requirements.
July Gallego and Olga Jimenez
Escola Profissional de yoga "Light on Yoga"
Camino de la Zarzuela 11, 2 izda. Aravaca (Madrid)
www.yogaiyengararavaca.wixsite.com/valdemarin
See questionnaire 1: https://www.yogaenred.com/2018/09/06/cuestionario-sobre-certificado-de-instruccion-en-yoga-1/