Simon Park, in Madrid for the event Anamaya by Casall
Simon Park, yoga celebrity, arrives in Madrid to celebrate "Anamaya by Casall". It will be the first edition of this event of urban yoga which combines yoga and electronic music. 1 March in Madrid.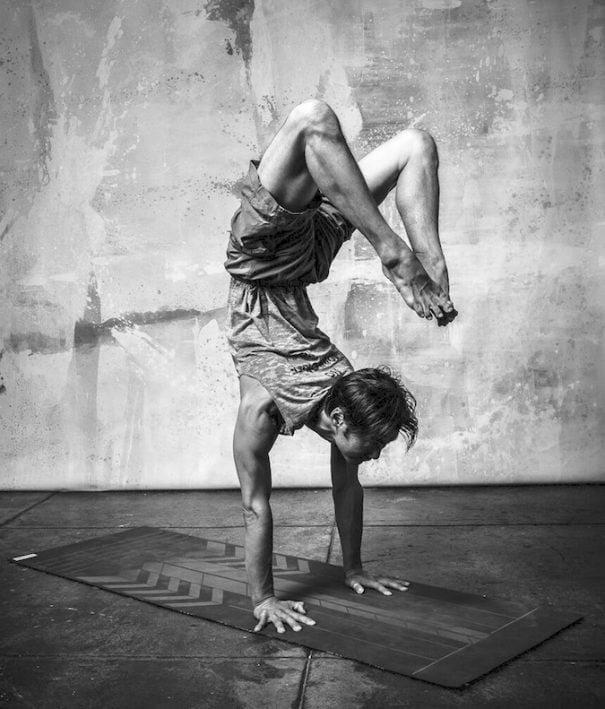 In this first edition, the event will be with Simon Park, a renowned yoga teacher to international master level of the "Liquid Flow Yoga", which combines classic and modern yoga. The renowned DJ-Yogi Katy Sainz you will accompany you to Park in these yoga sessions, with the objective of harmonizing body, mind and spirit.
The event will begin February 28 with a kind of Park to 30 Yogis e influencers of the sector, in the Studio Zentro Urban Yoga. For the occasion, the Swedish Sports brand Casall, official sponsor of the event, will wear to all yoginis with outfits and material from her latest collection and will give them a mat of Cork and bottle design exclusive game. Will also count with the presence of Pranarôm, a brand of world renowned scientific aromatherapy, which also will award the audience with a diffuser Ohlo multifunction that cleans the air and creates an aromatic atmosphere. In the afternoon, the master taught, in the same study, an exclusive workshop for advanced Yogis.
"On Thursday, March 1 Park will give two masterclasses (18.00 and 20.00 h) of ' Liquid Flow Yoga" next to the DJ-Yogi Katy Sainz, which will be attended by more than 200 practitioners in space Mayte Commodore, where Casall give mats to all attendees.
"The yoga class dynamic, creative and elegant - say the promoters of the event, will end with an after-yoga where Yogis can enjoy new juices veggies organic Zumosol as well as other welfare-related products. Registrations are open to the general public in www.zentroyoga.com.
Book your place here: http://www.zentroyoga.com/homepage/cursos-talleres-madrid-2/
For further information: anamayaproject@gmail.com
Simon Park
He started his way in the world of yoga in 1995 along with the recognized Yogini Shiva Rea. In addition, he has studied this ancient practice with the most important teachers of the history of yoga, including B. S. K. Iyengar, Dharma Mittra, Richard Freeman and Maty Ezraty. "It is known as 'Flying Nomad' for its unique style and is considered one of the best teachers of yoga in the world."