Clarifies your doubts: is it worthwhile to see the autobiography of a Yogi 'The Witcher'?
In this section Javier Ruiz Calderón offers answers to our questions from a vision of up-to-date yogic tradition and criticism (taking into account what is historical, philological, medical research, etc). Are invited to write to Javier info@yogaenred.com making your doubts or uncertainties.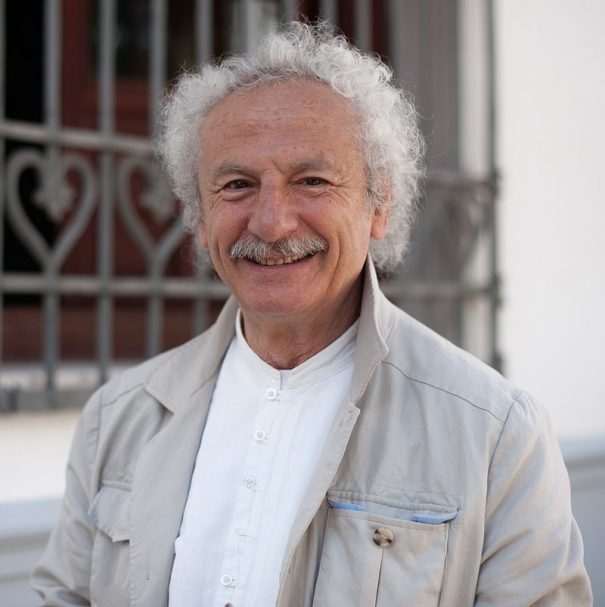 Pregunta: ¿Merece la pena ver la Autobiografía de un yogui de "El Brujo"
Answer: «El Brujo» está representando en Madrid una obra de teatro basada en la gran Autobiografía de un yogui, de Yogananda. En ella narra algunos episodios especialmente importantes del libro, sazonados con muchos comentarios y anécdotas hilarantes y con algunas reflexiones espirituales y poéticas. Mi mujer y yo salimos del teatro diciendo que nos había gustado bastante y que el actor era genial, pero que había demasiadas «gracias» y que las partes filosóficas resultaban a veces un poco pesadas. En resumen: tres estrellas sobre cinco.
Sin embargo, esa noche tuve un sueño: estaba en un congreso de yoga dando una conferencia sobre la diferencia entre un practicante corriente y un yogui. Y por la mañana me levanté con la fuerte sensación de que el yoga era algo muy valioso y que su difusión podía acercar a la humanidad a esa época de fraternidad con la que todos soñamos.
Como decía mi primer maestro, el yoga no es un asunto meramente individual sino que tiene un alcance universal: cada vez que hacemos un ásana o nos sentamos a meditar no solo estamos volviéndonos más libres nosotros mismos, sino que estamos contribuyendo a la paz del mundo y a la felicidad de todos los seres. Gracias al Brujo por recordárnoslo.
Nota: El espacio para las contestaciones de Javier Ruiz Calderón es limitado. Se ruega que las preguntas que nos mandéis a info@yogaenred.com sean de interés general mejor que individual. Conviene que estén formuladas en una frase breve, aunque luego expliquen un poco más el trasfondo.
Javier Ruiz Calderón (Shánkara) es doctor en filosofía especializado en filosofías y religiones de la India. Lleva casi cuarenta años estudiando y practicando yoga, vedanta y meditación. Es profesor de esas materias, así como de hinduismo, budismo, sánscrito y canto védico. Próximos cursos: «Introducción al sánscrito» (desde el 26 de septiembre) y «Advaita vedanta: la visión no dual» (desde el 2 de octubre), ambos en Madrid (véase la agenda de Yogaenred).