So it was 'Yoga for change'
Thank you to all those who seguisteis the solidarity action 'Yoga for change', convened by the NGO seed for change and disseminated by YogaenRed and share with you the results of the campaign which took place around the international day of Yoga.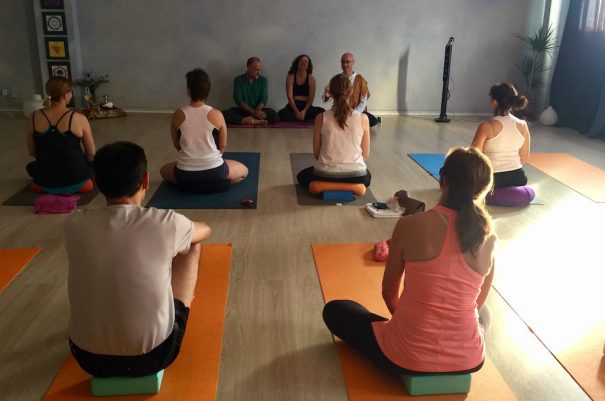 In the photo, one of the acts of Yoga for change, in the Yoga School of las Tablas
The NGO Seeds for change want to thank all the lovers and practitioners of yoga and meditation that participated in the first edition of 'Yoga for change'. You also want to share a few facts by way of direct results of this campaign:
-About 60 initiatives in planning activities (centers and individuals).
-1,200 direct participants in the activities.
-13.074 euros raised (to 29/06/2017).
-1 confirmed sponsorship (there are two in the process).
-We have ¨acercado¨ seed for change to a very conscious sector with the cooperation with India.
-Possible visits in seed for change in Varanasi for some of these participants.
-We have left the door open to a second edition of Yoga for change.
-We have learned, through the managed this time, how to improve in future editions.
Our deep gratitude to all the which made it possible, on behalf of Seed for change and YogaenRed.