Ayurveda, a science and a profession
The Ayurveda medicine is booming, its localization expertise in the care of people's physical and emotional health. But Ayurveda is also, despite their age (or rather thanks to her), a future profession. You should pay attention, however, because it is very important to form in a school with proven solvency and experience.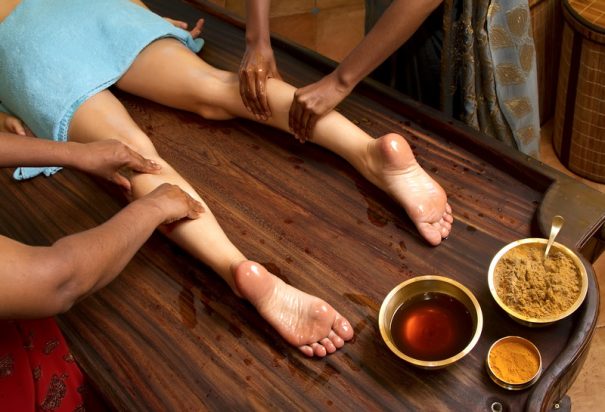 Ayurveda is not only the "Science of long life"; It is also a path to the realization, the discovery of the world, the adventure of knowing oneself, and as medical science, covers everything a sophisticated system of prevention and healing, through the knowledge that brings this ancient traditional medicine, which comes from the India.
The Ayurvedic medicine It is endorsed by numerous scientific studies at universities in India, USA, England and Germany mainly, that certify the validity of healing Ayurvedic procedures, as well as medicinal preparations.
The Ayurvedic medicine is a profession of the future. Known for more than 3500 years and is still booming, the effectiveness of their approaches. Consists of eight main branches of study and it widely considers problems that can occur in the body, mind and spirit.
Praanam, traditional Ayurveda school, has been forming professional therapists for decades. Given teachings follow the method Gurukula direct drive, but with very extended programs, techniques and tools that have been incorporated, in order to significantly improve the chance of work and practical application of knowledge, students.
Praanam Ayurveda formations:
Nutrition (nutritionist Ayurveda).
Massage and Panchakarma (Ayurvedic therapist).
Medicine Ayurveda (expert in Ayurvedic medicine).
Therapist Ayurveda and Yoga Teacher (dual degree of expert in Ayurveda and Yoga).
Specialized seminars.
Ayurveda is a system of life, Pranaam organizes other activities that we can incorporate into our daily practice, healing spaces, emotions, understanding of the spiritual culture of the India:
Sacred Vedic fire ritual.
Spiritual, cultural and solidarity trips to India.
Panchakarma retreats or Yoga.
In Praanam they attend personally those who wish to be treated with medicine Ayurveda, incorporating appropriate, energy and healthy feeding, an ideal lifestyle for its Constitution, or receiving treatments to improve their health and their quality of life.
You do not fail to visit and learn about the Ayurvedic medicine school and Integral Yoga, where you will be welcomed and you will be informed about its excellent formations as professionals of Ayurveda in Barcelona and Madrid.
Praanam traditional Ayurveda school

Administration: Valencia, 303. Barcelona

Praanam classrooms:

Duchess of Orleans, 56 Barcelona
Agustín Foxá, 13 Madrid

608 94 29 37 t / praanam.ayurveda@gmail.com