Exhibition 'The beauty of being'
"The beauty of being" is an exhibition that includes a thirty artists of various nationalities, United to show intercultural harmony through the beauty, the search for inspiration and exaltation of life as exponent of tolerance, our identity values. From July 7 to September 22 in Benalmadena (Malaga).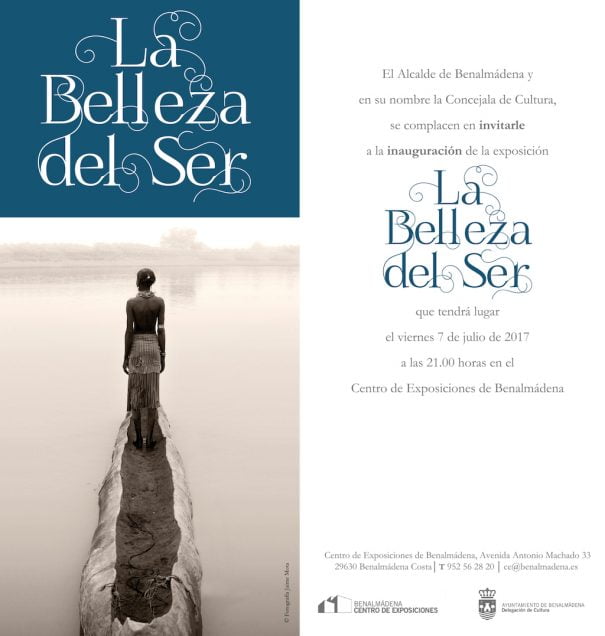 Multiple proposals of painting, sculpture, video art, photography, installation and performance will be. Sponsored by the Town Hall of Benalmádena and framed in the Global network of municipalities and territories for peace and the values of UNESCO.
It has e(l) the sponsorship of the Spanish Federation of UNESCO centres and clubs. Likewise, will count with the participation and attendance at the inauguration of ASHI Sonam Choden Dorji (Sister of the Queen mothers of the Kingdom of Bhutan).
The exhibition runs from July 7 to September 22, thus adhering to the celebration of the "international day of peace ceasefire and non-violence, proposed by the General Assembly of the United Nations." In the desire to show that there is a link between people that is above any difference, "The beauty of being" we put emphasis on those ties, inviting the Viewer to look inside, beyond the fears and rejection of what is different, with the certainty that that beauty exists. Because that certainty is which will take us to get what we both want on this planet: peace.
Please confirm your attendance Benalmadena Exhibition Centre. Avenida Antonio Machado, 33. 29630 benalmádena T 952 56 28 20 / ce@benalmadena.com