Gran Canaria Yoga Conference, from 26 to 28 may
On 26, 27 and may 28, 2017 will be held the 2nd International Congress of Yoga in Gran Canaria, which aims to create a meeting for all those yoga practitioners looking for a space of reference to deepen in their daily practice.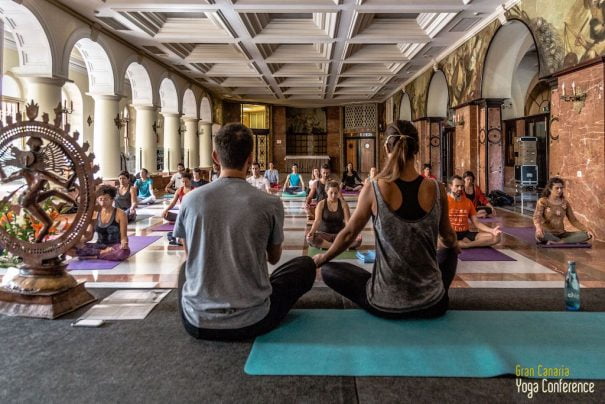 The intention is to create a learning experience within a safe, inspiring and transformative framework allowing each participant to deepen and connect with your potential through yoga, meditation, sacred songs, a healthy and balanced diet and the coexistence with other people with the same interests and affinities.
The program, which is very attractive, contemplates the participation of more of 40 teachers all styles that three days they offer 4 different simultaneous practices (4 halls) throughout each day (from 7:00 to 20:00). You can see it all here.
It will be a meeting point where can we live with great masters who will help to develop and refine these practices for the integral development of any person.
A Conference for all level them, s from beginners and neophytes in yoga teachers and practitioners of this ancient discipline.
We will donate 3% of the benefits of the Congress to the AMMA organization
Convene: Luis de Miguel and Association Yoga Planet
Detailed information: https://grancanariayogaconference.com/