Bowspring: positional revolution
What do you know about the Bowspring? Here you will find answers about this system of mind-body - heart for optimal overall health, emerging with force for five years as a new holistic approach to self-realization. Montse Fernández writes.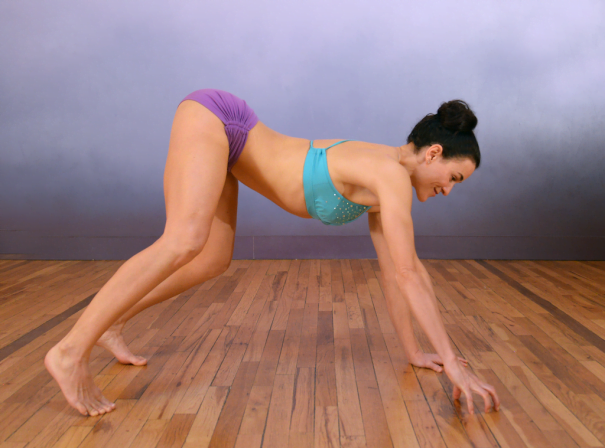 1. What is Bowspring?
The system Sridaiva Bowspring born in Denver, USA, in the year 2013. Desi Springer and John Friend, its founders, create a postural pattern where body, mind and heart are connected to generate optimal physical and emotional results leading to an attitude towards more positive life.
It is a alignment system based on the most current research in physics and biomechanics.
This alignment system activates the entire body as a whole and creates a sense of unity and cooperation among all parties. In this way, the entire body tone. Works especially the balance between front and rear, and between the upper and lower all the time.
In the Bowspring the three main curves of the column are active, and long creating a "Spring" effect. It is a curvilinear, dynamic and open posture. Aligns the body into a position of preparation. This postural template is usually described as "S" along the back of the body, from the back of the hips upwards by any column to the top of the head.
It is the quintessence of the "position of power" for business people and athletes of success, and reflects a sense of genuine security in oneself and a holistic relationship with the own body/mind - heart. ""
Works in soft, subtle and deep with specific actions, achieving a synergy between the 10 main areas of our body. These 10 areas are organized into 5 subsystems: heart (rib cage), wings (shoulders, arms and hands), roots (hips, legs and feet), waist or trunk (abdomen and lower back) and Crown (head and neck). If a part is not activated, the set will not operate optimally. The whole and the parts are interdependent.
2. why can we enhance natural curvature "S" and not the straight back?
Esoterically, it was thought that to achieve the Samadhi or lighting the vertebral column had to be straight so the Shakti to rise more easily up to the Crown by the kinks (the snake that is screwed on the column). Bowspring the radiant canal is curved and expands.
According to the laws of physics, the human body remains standing thanks to curves since they bear the weight. It is evolution that we have gone from quadruped to biped.
If the back is straight gravity causes discs being damaged by wear (compression), also the buttocks, having no volume or tone, do not rise to the sacrum, causing painful pathological lesions in the lumbar part.
It is the fascial system through the tensegrity is what keeps us in a upright posture. If there are no curves in the back of the back, this will be not working. A lack of tone makes us go by tilting forward.
At Bowspring we keep the naturalness of our column. Only if it is "S" shaped we can walk, jump, and lead a healthy life. The flat back and together blades make the rib cage can not expand and if your back is flat compressed breathing.
3. what makes the Bowspring of another type of training system?
The pattern of the Bowspring can be applied to any posture of yoga, any movement or athletic training, as well as for any field of motor, functional and structural rehabilitation or recovery.
Sridaiva Bowspring system is so powerful that it transforms to the way in which we sit or are standing, and therefore generates a catharsis in our way of living sedentary: positions and heavy and static bodies, lightness and dynamic fluid life. Thanks to the Bowspring, students of any age can be moved with a dynamic agility, a graceful lightness and strength throughout the body and an expansive vitality.
In a kind of Bowspring go to activate the posterior fascial system, you are going to jump and perform a practice in dynamic, are going to take care of the three natural curves of your back and will learn a template that you will be able to carry all your daily activities.
4 What can expect from the practice of Bowspring?
 Increase in qualities such as; authenticity, courage, mental openness and sensitivity.
 Relief of back pain.
 Toning balanced throughout the body.
 precise balance and lightness rooted while using the least amount of physical energy.
 Reduction of bone degeneration.
 Reinforcement of the immune system.
 Hands and feet strong and active.
 Increase lung capacity.
 wide Torso; narrow waist; abdomen long and flat; strong glutes.
 pelvic floor strengthening.
 Luminosity in the eyes and on the skin.
 lightweight body that floats and considerably increases its level of vitality, agility and endurance.
 optimistic and positive attitude.
 weight loss.
 stress relief.
 The nervous system down through the fascia toning evenly.
With this naturally invigorating alignment, your body begins to feel more secure and allows you to return to optimal health.
The Yogis going to appreciate the practical fluid type vinyasa moving from one position to another and their approach in the mind-body union. Athletes will be rating the strengthening and flexibility through the alignment service. Practitioners of all ages will enjoy the focus on posture and alignment based on the natural way.
The Bowspring method integrates a mindfulness training with the cultivation of compassion and responsibility to help us create our own individual destiny.
Bowspring is a medicine in movement that cleansed of fear and reinforces the value through its practice. More than a new physical training is a way of self-realization.
Montse Fernández. Therapist and Reflexologist since 1998. Studies with John Friend since 2005. Known Bowspring in 2013 and Desi Springer. Acualmente Europe Bowspring Teacher and Professor of Anatomy for yoga and Mio-fascial system. Studio Ananda Madrid.

Events this year in Spain:

-Palma de Mallorca / Bowspring Workshop: May 12-14 www. zunray.com
Intensive level II: 15-17 may info@zunray.com

-Marbella / Bowspring Workshop: 20-21 may www.yogashalainstitute.com
Javier de Castro events@yogashalainstitute.com

-Madrid / Therapeutic training: 24.25 may www.studioananda.es
Bowspring Workshop: 26-28 may
Christine MacArdle and Montse Fernández
montsebowspring@gmail.com
christineosobowspring@gmail.com

In www.globalbowspring.com you will find the list of Bowspring Teachers authorized by Desi Springer & John Friend all over the world.