Global Yoga Congress, in Barcelona, from 18 to 22 may
The Global Yoga Congress will be held from 18 to 22 may in the YogaOne and the Palacio de Congresos de Cataluña centers, and will offer five days of yoga, with 100 workshops, taught by over 50 instructors. It will feature the presence of professors recognized internationally as Andrei Ram, Dov Vargas, Jordi Canela, Twee Merrigan, Celest Pereira and Yoshio Hama, among others.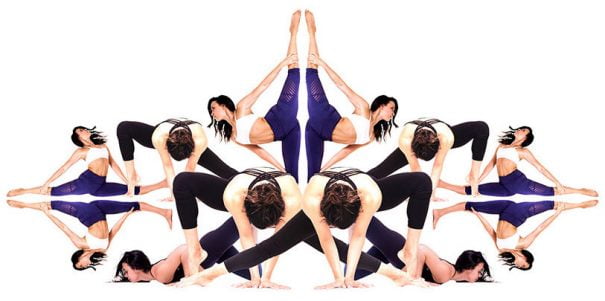 A Congress created so that attendees can explore different styles and practices related to yoga, with a clear commitment to personal growth. In addition, the theoretical content will be validated as formation of the Yoga Alliance.
The days 18 and 22 May will be two sessions of opening and closing of the Congress at YogaOne Tuset and YogaOne Mandri centers. The opening will feature the presence of Andrei Ram and Twee Merrigan, while the closing will be done with Yiannis Andritsos and Dov Vargas.
Different cultures coexist with different styles of yoga for the three central days of the Congress, to be held in the Palacio de Congresos de Cataluña. In particular, will be taught in five simultaneous rooms, 18 styles of yoga that it will include physical, relaxing, mental development, breathing and meditation practices.
In addition, the Congress includes the Bhakti Festival, a Music Festival where he held several concerts of well-known performers in the field of yoga and kirtan, offering a unique experience to all attendees. The artists are: Dave Stringer, Donna De Lory, Ravi Ramoneda.
Instructors from around the world
The Congress will feature from teachers from countries around the world such as Greece, Russia, Colombia, USA, Israel, London, Spain, etc. Some of the most recognized are:
Andrei Ram: More than 10 years ago that this disciple of Sri Dharma Mittra, master Yogi traveller, began to come to Barcelona to share their experience of practice.
Dov Vargas: Alias Varuna, he studied with his father, Sri Dharma Mittra for several years, and is the creator of the Dharma Wheel.
Jordi Canela: It has nearly twenty years of experience teaching yoga classes and has formed with different yoga teachers from all over the world. It is now part of the Yoga Sangha and co-founder of YogaOne.
Twee Merrigan: He teaches Prana Vinyasa™.
Yiannis Andritsos: He moved to New York from a small island in Greece in 2002. Upon arrival, without knowing anyone or know how to speak English, Yiannis found its way to his Guru, Sri Dharma Mittra.
Yoshio Hama: She started practicing yoga in Caracas, Venezuela, in 1999. Until 2008, he had the opportunity of studying Iyengar Yoga and Vinyasa Yoga, Ashtanga Yoga under the guidance of different yoga instructors.
Celest Pereira: Soon after graduating as a physiotherapist, traveled to the India to study hatha yoga and Vipassana meditation. On his return began his full-time career as a teacher of yoga at Triyoga and Equinox, in London.
Karina Sirkiä: Yashoda (Karina Sirkiä) is formed in the traditional yoga in the India. In 2007 acquired the title of yoga Shiromani (yoga teacher) and in 2008 the yoga Acharya (yoga master) by the Sivananda Yoga Vedanta organization.
Amitai Cohen: His teaching style is a form of meditation in movement inspired by Sri Dharma Mittra and has dedicated much of his life to studying the mind, body and spirit through yoga.
Eva Oller: She started practicing yoga in 1998. It is authorized teacher of Ashtanga Yoga. He received his certification directly from the hand of the founder of the style, the legendary Sri K. Pattabhi Jois.
The list is completed with other names up to 50 teachers who will participate in the Congress. See the instructors here.
Tickets to the Global Yoga Congress
Those interested to attend this international meeting, have different options to choose from, from 5 days of Congress, until the timely entry of a day, with discounts for partners and partner DiR.. in addition, lyou first 300 registered in the category of full Congress or the three central days, will receive free one Yoga Dharma Wheel. Created by Dov Vargas, it allows new positions which facilitate the practice of yoga and is one of the workshops that will be held during the Congress.
More information: http://yogacongress.dir.cat/

93 450 48 18 T