Books / contemplative experience, by Olga Fajardo
A cast of Spanish experts address contemplation from different angles or spiritual traditions. Deals with mysticism, symbolism, philosophy, art, religion and spirituality. All the authors are well-known in the academic world and the general public. Edit: Kairos. RECOMMENDED RETAIL PRICE: €16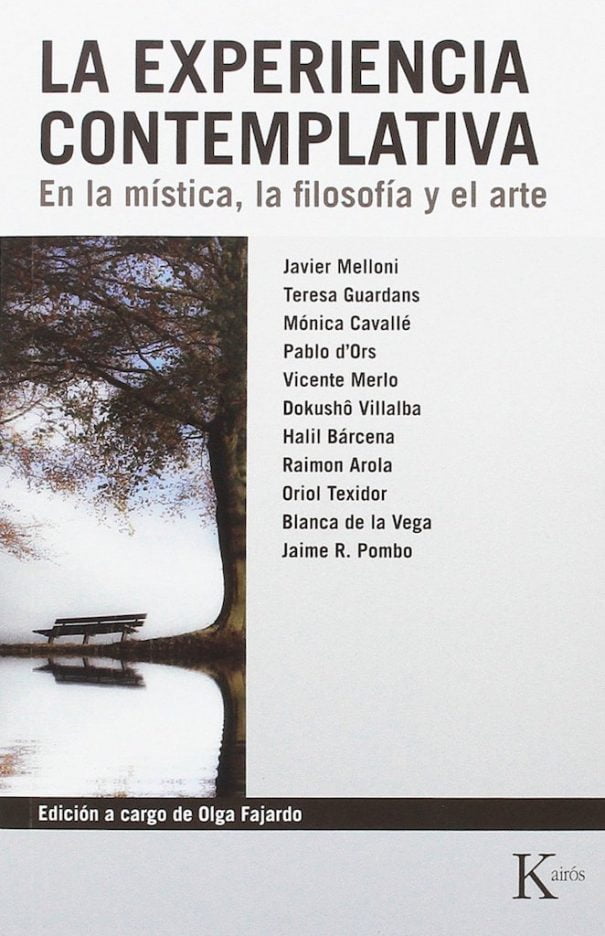 What do we mean when we speak of contemplative experience? Do we define it or we can just approached it from the limits and the paradoxes of the language? Do we know to distinguish between contemplation and meditation? Is it the experience of unity which opens us to the astonishment, unveiling and revealing the legacy of the sources of wisdom?
This book is an invitation to embrace the diversity from which we approach to these and other questions. Because, beyond the experience, either induced or spontaneous, conscious cultivation leads to the contemplative dimension of the human being; be fully from an ethical and spiritual commitment.
Eleven experts invite us to enter into these themes, with rigour and passion, from the richness of the multiplicity of languages and experiences. Their texts will bring us the transcultural spiritual legacy through three-way deep and essentially human knowledge: mysticism, philosophy and art.
Speakers: Javier Melloni, Teresa Guardans, Mónica Cavallé, Pablo d'Ors, Vicente Merlo, Dokushô Villalba, Kalil Bárcena, Raimon Arola, Oriol Texidor, Blanca de la Vega, Jaime R. Pombo.
The author
Olga Fajardo He combines his teaching with the study and practice of various techniques of meditation and writing as ways of cultivation into interiority. Currently studying masters in cross-cultural spirituality of the Ramon LLull University.