The Temple of the Dharma
The

Yoga Nidra unido a
la música en directo ofrece asombrosas posibilidades, ya que actúa como un auténtico guía en nuestra experiencia. Con este fin hemos creado el primer

"Yoga Nidra en tres capítulos"

con su propia banda sonora: "

El templo del Dharma

"."

Escribe Eva Espeita (Swamini Radhananda).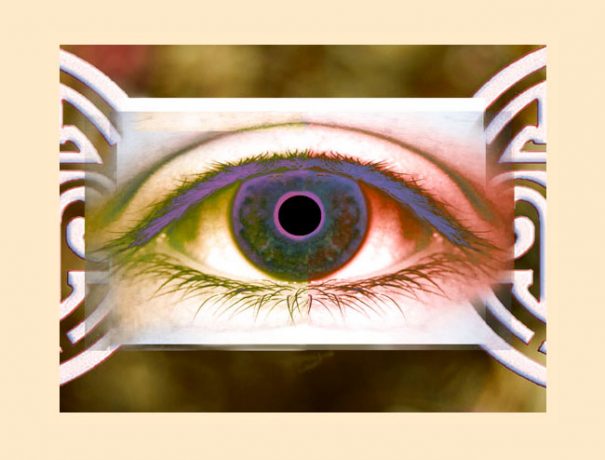 Lo pudimos disfrutar en el retiro que realizamos el año pasado en Gredos y ahora vamos a volver a ofrecer esta experiencia única en nuestra escuela in Madrid, especialmente a petición de muchas personas que no pudieron acudir así como de otras muchas que desean repetir la experiencia para seguir aumentando la información que les llega con la práctica.
Conocemos bien la técnica del Yoga Nidra ya que nos llega desde el linaje que lo adaptó para Occidente (Satyananda Yoga de Bihar) desde nuestros maestros Swami Digambaranandto (Danilo Hernandez) and Swami Nishchalananda (Gran Bretaña).
Respetando profundamente la tradición, nuestro propósito es ahondar en lo creativo a partir de esta práctica, que en este caso es algo único por su versatilidad.
En este caso, ofrecemos lo que nunca antes hemos visto en Yoga Nidra: música compuesta para acompañar a la narración (también creada por nosotros), de forma que se adapta y enfatiza su relato. Esto no es simplemente "música de fondo", es música que acompaña con precisión cada momento del viaje, siendo parte absolutamente fundamental en la correcta comprensión y vivencia del Nidra.
Pero no solamente esto es innovador, ya que la narración busca que el practicante encuentre respuestas y experiencias que tienen que ver sólo con su persona, de formas efectivas para que cada persona pueda realizar un viaje adaptado a ella.
El Yoga Nidra quiere ofrecerse como una contundente experiencia de reencuentro con aquella parte de la persona que silenciamos tan a menudo como consecuencia de entregarnos a las exigencias de mundo externo (social, laboral, familiar …). Es precisamente este lugar de silencio que espera a ser des-cubierto el que guarda las claves para una mejor comprensión de quienes somos y cuál sería nuestro "lugar en el mundo". Una simple mirada hacia dentro puede desvelarnos sorprendentes realidades sobre nuestra genuina naturaleza. Insistir en esa búsqueda con un claro propósito, desvelar nuestro Dharma, entendido como nuestra particular "acción correcta" en la vida y con el apoyo de personas en el mismo afán.
Los creadores de esta experiencia somos: Eva Espeita (Swamini Radhananda), Marta Espeita, Jorge Lozano y Aolani Shrin (ver biografías abajo).
The dharma
Es este un concepto de gran relevancia para las doctrinas llamadas "dhármicas", (budismo, hinduismo, jainismo, sijismo). El término se ha empleado desde la religión védica y su significado ha variado y evolucionado a lo largo de los siglos y en función del ámbito de acción. Evocamos el sentido de dharma as "acción correcta" o "Karma Yoga" y como "buen propósito" o "intención vital".
Lejos de asociarse con virtud en un sentido moral, tiene que ver con la acción que se corresponde con la propia naturaleza al modo en que una abeja y una flor están vinculadas "dhármicamente", cualquier trastorno que impide esta comunicación sinérgica entre ambas, produce un desajuste fatal para ambas partes y su entorno: la abeja no podrá obtener el néctar, la flor no podrá polinizar a través de su socia a otras plantas para continuar el proceso natural. La abeja simplemente sabe lo que ha de hacer y lo hace.
El dharma así entendido en lo relativo a las personas no es una noción estática; al contrario, tiene un carácter claramente dinámico en la medida en que la vida es relación, movimiento y transformación, nos establecernos en el espacio de la intuición, reveladora de secretos, la guía maestra para acceder al conocimiento y la comprensión del sí mismo y su actuar en el mundo.
Imparten las sesiones: Eva Espeita (Swamini Radhananda), Marta Espeita, Jorge Lozano y Aolani Shrin (ver biografías abajo)
Structure of sessions
Sesión I

: Yoga Nidra

"El Templo del Dharma"

donde los participantes accederán al templo de su propio Dharma para conocer mejor su papel o misión en esta vida.

Sesión II

: Yoga Nidra

"El Mundo Subterráneo"

donde los participantes se enfrentarán al entorno heredado y a las dificultades que entraña el proceso, empezando por el propio karma sin resolver.

Sesión III:

oga Nidra

"La Montaña"

donde el practicante une el conocimiento de los dos trabajos anteriores para encontrar una resolución.
Cada sesión estará acompañada de explicaciones teóricas suficientes para entender y disfrutar mejor de la práctica.
Fechas y horario
–Sábado 28 de enero 2017 de 11:00 a 13:00 and 16:00 a 18:00.
–Domingo 29 de enero 2017 de 11:00 a 13.00.
Contribution: 60 € euros (para alumnos activos o que se hayan dado de baja hace menos de un año). y 70 € euros (para alumnos nuevos o que se hayan dado de baja hace más de un año).
Where: Aushadhi School of Yoga
Paseo de las Delicias 47 ­ 51 (pasaje peatonal) Madrid
(Metro Palos de la Frontera, Renfe Atocha y Delicias)
More information:
http://www.aushadhiyoga.com/index.php/formacion/cursos-de-profundizacion/talleres/sesion-de-nada-darshana-yoga-nidra
Los creadores de El Templo del Dharma

Eva Espeita left (Swamini Radhananda Saraswati) es fundadora, co-organizadora y profesora de Yoga Integral en Aushadhi Escuela de Yoga. Sus áreas de enseñanza abarcan: Hatha Yoga moderno y antiguo, Yoga de la Energía (Kundalini Yoga – Chakras, Kriya Yoga, Prana Vidya), Yoga del Sonido y Devocional (canto Dhrupad, Nada Yoga, Bhakti Yoga, Mantra, Kirtan), Yoga Mental (Raja Yoga, Patañjali, Antar Mouna, Yoga Nidra) y Yoga del Conocimiento (Jñana Yoga, tradición literaria del Yoga, el Tantra y las filosofías del Shivaísmo y el Vedanta).

Se forma inicialmente y durante años desde el linaje tántrico con discípulos directos de Swami Satyananda Saraswati como Danilo Hernández (Sw. Digambarananda), Sw. Nishchalananda (que la inicia como sannyasin–swamini en 2011) y Sw. Gyandharma en España, Gran Bretaña y China, con quienes ha convivido, acompañado y traducido en diferentes seminarios y retiros. Explora también otras visiones y escuelas relevantes en el trabajo corporal (como Pattabhi Jois con Borja Romero Valdespino, Gustavo Ponce, John Friend, Feldenkrais con Marye Wyvill, respiración y movimiento prenatal con Montse Cob, Kung–Fu / Wushu en la escuela Wudao).

Marta Espeita left It starts in Yoga in 2004. Since it is formed with masters of the tradition of Yoga Integral of Swami Satyananda (SW. Digambar, SW. Nishchalananda, SW. Gyandharma, Swi. Radhananda) in numerous seminars and retreats. It also explores other visions and relevant schools, especially in the work with the body (Iyengar, Pattabhi Jois, Leslie Kaminoff, John Friend, Godfrey Devereux, Gustavo Ponce, Feldenkrais), as well as the secularized version of well known Buddhist meditation as Mindfulness.

Currently carried out his thesis in the program of doctorate of Sciences of religions at the University Institute of Sciences of the religions of the Complutense University of Madrid, where research on history, art and thought in Hinduism and in Buddhism and on the East-West intercultural dialogue. We are interested in and follow investigations and discoveries that address newly born contemplative neuroscience.

Jorge Lozano Cabrero begins his musical activity with the area of rock, jazz and flamenco guitar, studying with teachers such as Ramón Montoya and Juan Sánchez, while learning the crate and other percussion instruments in a self-taught way. It continues with classical percussion at Neopercusión, where he discovers India, Oriental and Afrolatina percussion with professors such as Serguei Sapricheff, David Mayoral and Nantha Kumar. So, begins to travel to various countries such as Morocco, Egypt or India, to investigate and learn these musics in their origins and traditions. Learn the rhythmic Karnatica in the Ganesh Tala Vadya Vidialaya of Chennai (South of the India) with the family Vinayakram, with who collaborates as guitarist and percussionist in different shows and recordings. In Varanasi (North of the India) learns the rhythmic indoustani with the master's table Issuar Lal Mishra and the master of Pakhavaj Pandit Sri Kant Mishra. Discover the Arabic Oud and knows of the oriental music under the tutelage of the Sudanese master Wafir Sheikh, with whom he works regularly. Collaborates, accompanies or composed in different projects as Rasa, Andres Olaegui Quartet, Khairkan, Manglis beat Machine, Shankara, Algures trio, Vikku Vinayakram, Pandit Baluji Shrinivas, Pandit Ashok Pathak, Atta Chakki, Selva Ganesh, Mukti, Vishnu, Sinti Drom, Tala and heel, Javier Paxariño...

It has organized courses and workshops as musician and social educator, with children from nursery, primary, secondary, teenagers and adults during the last years in collaboration with schools and municipalities in Spain and organized by the Zanzibar World Music Jam, first Jam session of music in Madrid. He also teaches music at the Etnosur and Filmec festivals. He was directing the Department of music at the official school of music and Indian dance, "Nataraya" associated with the University of Arts in Allahabad, India. It is accompanied in the kirtans of Swami Satyasangananda Saraswati's Bihar School of Yoga, India. In them last years, is has dedicated to the research in the music as form of meditation through Sunyata its project of research in music ecstatic, meditative collaborating through concerts, trips of sound and retreats in the nature with Eva Espeita (Swamini Radhananda Saraswati) of Aushadhi School of Yoga and with Victor Oribe in Voarte. Now a part of Rasa, Nad Duo, Franco Barral tercerto, Ara Malikian, Prau 15 katrapay Naoum, as well as other collaborations.