Book / in praise of the lucidity of Ilios Kotsou
A book that reframes the positive psychology and self-help of one of the authors of most projection in the francophone world. With collaborations by Christophe Andre and Matthieu Ricard. Edit: Kairos. PRICE: €15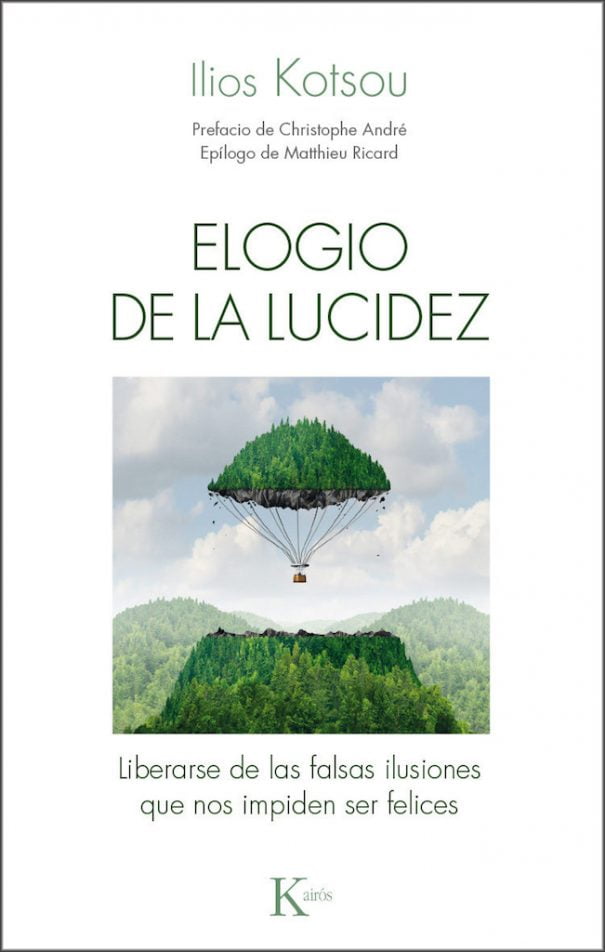 Happiness seems the new Grail of our time. The more you seek it, more elusive appears. And is that most of us look for an idealized, impossible to achieve, happiness a life without suffering, always positive emotions, a strong self-esteem and a constant personal development; mirages that again we sadly egocentrados and make us lose sight of the essential: the possibility of being happy despite the vicissitudes of life.
Ilios Kotsou He invites us to share the lucidity able to disrupt those naive ideas and find out the conditions of a true happiness. With intelligence and humor, it explains how a clairvoyant consciousness opens to tolerance, sweetness and a deeper understanding of our emotions. It is accept our vulnerability as a treasure, and discovering oneself a lasting joy, sustained by the beauty and the real value of our lives.
«A work happy, full of freshness and full of contagious energy that we rejoice the heart and will mobilize the spirit.» Christophe André
The author
Ilios Kotsou is an expert on issues of emotional intelligence and mindfulness by the free University of Brussels, the Louvain School of Management and the University of Savoy. He has co-founded the Association Emergences, which finances projects of solidarity, and published numerous works, such as meditation and action: change yourself to change the world (Kairos), Petit cahier d'exercices d'intelligence emotionnelle and Pleine conscience et acceptance: les therapies of the Troisième vague.
Author's website: www.emergences.org