'Shadaka, the path of Yoga', can already be seen on Vimeo
Awarded in several film festivals, this documentary by Nicolas Gauthier is an exercise in approximation to the yoga devoid of prejudices and sincere. After their showings in all Spain rooms, now opens in the Vimeo platform.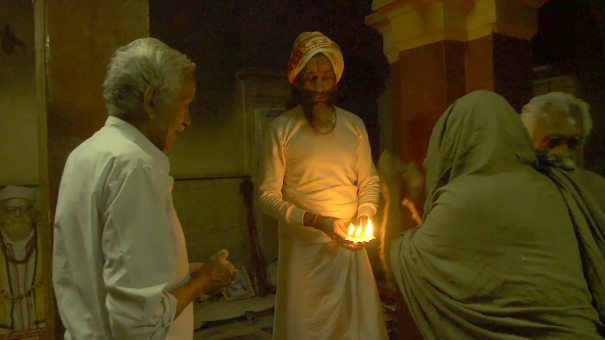 The documentary aims to go on this quest for fundamental answers through the experience and practice of Ramiro Street in Spain and instructors and Yogis in India as Prachant Bharati Swami, Swami Bharati Rada, Álvaro Enterría, Surinder Singh, Dr. Prabhu g.. It directs it Nicolas Gauthier, music of Luis Camino.
To watch it on Vimeo: https://vimeo.com/ondemand/sadhaka
A narrator novice, through the experience of Calle Ramiro and his 50 years of personal research, tells the story of the true yoga; its virtues, its purpose and its most spurious forms. Without avoiding controversy, with humor, strength and wisdom will go to the bottom of the issue of Yoga in Spain and India (Rishikesh, Varanasi, Pushkar...), thanks to a unique audiovisual journey with contributions from various experts, instructors and scientists about something so discussed, as practiced and at the same time, so little known.
"The narrator - says Nicolas Gauthier, director of the documentary, without being a specialist in yoga, has prejudices. Just to guide you to your common sense and your intuition. In addition, the protagonists, known to continue spreading the traditional path of yoga, have been chosen for not having a language stereotyped on the subject. All not worth, and prospects for an exponential business at a low of spirituality and wellness society, motivates many fallacies, to sell an 'exotic' activity. Many pseudoyogas or denatured ' yogas' which have nothing to do with true hatha yoga and that have become a neurotic cult body and ego have emerged. Therefore it is necessary more than ever, to clarify the subject".
Shadaka, the path of Yoga was selected and awarded in Barcelona, Chicago, United Kingdom.
More information: https://www.facebook.com/snapartfactory