Three vital aid of Yoga to heal - part 1
How helps the Yoga to overcome the disease and, in particular, to heal of a cancer? Along three deliveries, Raquel Webb, responsible for the international Yoga school in Cadiz and Seville, shares his experience and his own investigation into what she calls 'the three vital help of Yoga'.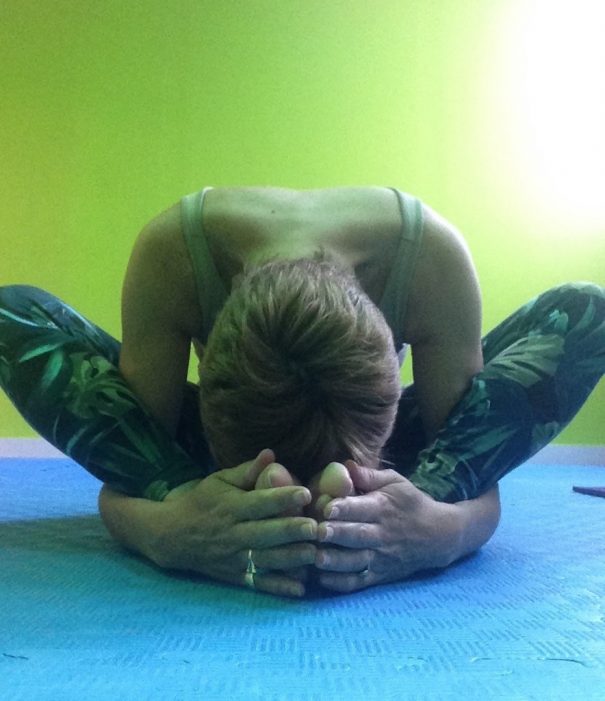 Cancer stole my breath, Yoga returns me day by day. Receiving the news that suffered from colon cancer with metastases in stage four was as if I pointed a gun at his head. That moment, in just a few seconds of duration, they were suspended in eternity, and they have transmuted into a deep and intense process where Yoga is the centerpiece. Today I choose to share with you this process.
Along these lines, will summarize the benefits of Yoga for people with cancer or any other chronic illness, and also are favorable to your family and your environment.
The past two years are proving be a path of continuous learning, as well as cancer patient as teacher of Yoga, which has led me to decipher three vital aid of Yoga:
The observation
The mental and physical strength
Nutrition and light
Cancer is a war coming to break the balance of your life. It is a radical change, and the enemy to that change is resistance. Instead of fighting against it, we can gradually accept it and even flowing with it!, forming part of this shift rather than deny or reject it.
The Yoga is rising as tool to handle situations of different nature. Practicing Yoga has paved my way to fit the news of my illness, I have gained in serenity with myself and I can better manage my day to day. Yoga also has taught me to listen to myself and to refine my perception, resulting in close valuable day that I received the news of my illness, very weak and sore that I found.
Experiencing something traumatic (accident, death of a family or disease) us returns to our Center, observing and feeling from the identity itself. Is an opportunity of taking consciousness of one same. Opens our mind an observer panel in which you become the witness of your life, and start it to look like a movie in front of your eyes. In my case, suddenly I felt overwhelming domestic strength in which my identity as a person disappeared for full, and for two weeks, I placed this force in the second that we are.
In that moment is can choose be of the side of her life or not, and this attitude same goes to reflect the process. Is it you are you going to handle you and, therefore, your family and your environment. Can seem a choice is obvious... but no I mean simply to live, I refer to Live consciously.
And what is to live consciously?
Live connected with oneself and with others. And it occurs the obvious which is living in the present moment. In this field, Yoga develop observation and full attention, also known as Mindfulness, that practice explicitly guided by a teacher. The student integrates these learnings and begins to be observed from the outside and from the inside, then coming to testify thoughts, emotions, speech and actions.
Help Vital 1-the observation
Observe how and where?
You simply look at how you think, how you speak, how to eat, how to walk, how to breathe, how to handle different situations, how you are with beloved people, with strangers, with the environment, etc. You see from the love and respect, aside from self-criticism.
The observation refines it listen inside and the breathing is an excellent door of entry. The learning of the breathing is at the core the practice of Yoga and is a substantial part of healing. The breath attached to the body and the mind, having a great impact on both. In Yoga, we discover how our body breathes and how breathing is connected to the nervous system, mind and emotions.
We learn to feel what be in our body and to observe the emotions, knowing that these come and go. In any disease, it is common to feel anxiety, fear, helplessness and disappointment. When we experience some of these States of mind, mind believes it will be forever, and anticipates, creating a film with all the actors, scenes and acts. Next time that happens to you, you stop, look and ask yourself: How do you get this State, from where it comes and where manifests itself in your body?
The Yoga we brings serenity and capacity of observation of the behavior of our mindbeing helpful to better manage our States of mood and emotions. In union with the body, they happen to be a tool to improve our quality of life, and grow as beings.
A point where you start to live the emotions without giving them importance, after understanding are fleeting, and that affects mainly to your outer body, but less to your interior will reach. Be aware that different emotional States are passengers and that your life is not a permanent emotional crisis is essential to win in confidence and move forward. The Yoga us accompanies in this process and goes transcending to our life everyday of form progressive, taking consciousness of how you communicate with you same and of how you try. Perhaps notice things that you really admire yourself and others that you want to improve and transform.
"Why it touched me?" and "What is the purpose of life?" Surely they are questions that you've done if you suffer from a serious illness.
We live within social systems that include the marriage/life partner, work, House... In them we adopt some roles certain: father or mother, hij @, worker, ESP @, etc. If a disease has called our front door probably has one of these systems that does not flow properly. I considered me a superwoman, which could yet and not asked for help from anyone. Superwoman for What and for who?… I always thought that it could be better, that could prove even more and that the Rainbow was the nicest on the other side. In fact, it had everything that had to be, was already; all that be, was already. If you have already reached this turning point, I invite you to give you the same question I: what my body needs from? me to heal it?
The ability of observation that is acquired with the yoga practice us attends to Discover What what does not flow in oneself (the inner aspect) and the life/environment (outward appearance).
How then is can accept a disease as, for example, cancer?
The understanding at the level of the mind is difficult because look for reasons and answers clear. In many cases, including the mine, not exists an answer clear to the why with 41 years began to develop a tumor malignant in the colon. Acceptance is an act of accountability that comes from love. Yoga teaches me every day to dedicate myself to this new turn of my life.
At this point you may wonder: "Do have to spend all day watching and witnessing every thing I feel, think, say and do?" Lol With the Yoga we learn to observe in a neutral way. At the beginning it may be heavy, but quickly becomes something spontaneous, and only evidence results.
(Continue to the 2nd part next Monday)
Note: Before addressing any physical activity, consult your physician.
Rachel Webb

Responsible of the International School of Yoga in Cadiz and Seville. Forming of Asana. Professor of Hatha Yoga.