Plans to finish the week enjoying the Yoga
Practice meditation with Danilo Hernández, join a yoga in a paradise retreat, discover any style that you do not know... Yoga allows you to go as far as you need. You will find here attractive and surprising proposals to further enrich your practice.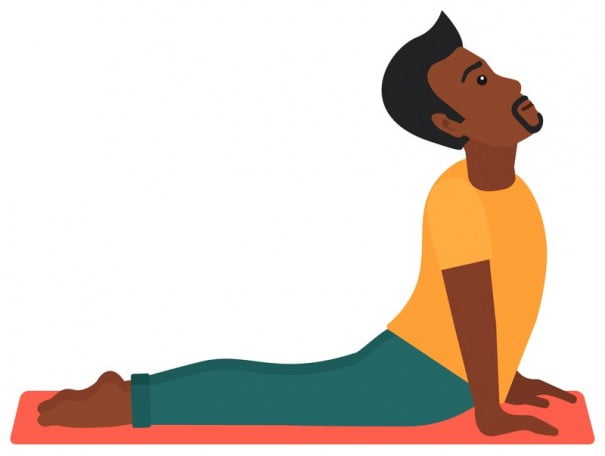 Friday, February 26
The inner silence: Antar Mouna
From 26 to 28 February. It organizes the APYM - National Association of teachers of Yoga
It teaches: Swami Digambarananda Saraswati (Danilo Hernandez)
Reservations: apymprofesoresdeyoga@gmail.com / T: 91 - 233-20-29
Where: Exercises House Santa Teresa, Ctra Burgohondo, 25, 05002, Ávila
More information: http://profesoresdeyoga.org/
Yoga stay in los Caños de Meca
From 26 to 28 February. Aerial yoga, Acroyoga, Qiyo Yoga, Vinyasa. The venue is the El Palomar de la Breña, we will return to it, a beautiful space, a hacienda in the 18th century, surrounded by nature in the Natural Park of la Breña on the Cadiz coast, you will enjoy a beautiful Sunrise, where you can enjoy one of the most beautiful places to meditate, you will stay in a beautiful double room with bath, you'll love...
Where: Between Los Caños de Meca and Barbate (Cádiz)
More information: https://www.facebook.com/events/827832097339009/
Kundalini Yoga course: Authentic relationships
From 26 to 28 February and from 25 to 27 March. A 6-day course to deepen the relationship with ourselves in real way and this is the key to relate to others. In this course you will work:
Transforming our awareness of relationships.
Recognize and learn to create authentic relations in every area of our life.
Increase our ability to perceive polarities, treat it in a creative way and understand their dynamics in relationships.
Acquire tools to advise our relations, honor them and help others to develop authentic relationships.
Inspire us to investigate, study and implement the wide range of the teachings of Yogi Bhajan about relationships, marriage, family, mastery of polarity, the communication between man and woman and spiritual art.
Understand that our relationship with our soul and being top is the Foundation for authentic relationships in our lives.
With Sarabjit Kaur, pioneer of Kundalini Yoga in Spain, with over 40 years of experience and Devta Singh Khalsa, both trainers of teachers of Kundalini Yoga.
More information: secretaria@yogakundalini.com / T 659 47 95 60
Where: Menorca
More information: http://www.yogakundalini.com/
Removal of Yoga and vegetarian cuisine
From 26 to 28 February. We suggest you a weekend in the countryside to recharge of energy at the same time that you learn how to take care a little more, because you deserve it!
Taking awareness of how you feed, breathe, think... and thus be changing some habits to improve your quality of life.
With workshops of vegetarian cooking, yoga with consciousness, meditation and breathing between.
Where: Forests of Gaia, close to the magical mountains of Montserrat (Barcelona)
More information: http://www.retirosdeyogaymeditacion.com/
Saturday, February 27
Workshop on the Integral Yoga of Sri Aurobindo and the mother
27 and 28 February. The Escuela de Yoga Integral Mahashakti will participate in these seminars offered in Barcelona. In her Saranagatidas will offer a charla-taller entitled "Integral meditation: creating the link between the Overmind (substance divine) and the Vital body (Vital substance) through meditative practice".
More information: http://escuelamahashakti.com/
Foundations of Yoga: first steps
The workshop that we propose is aimed at all those people that are starting in yoga and for those who want to strengthen the foundations of their practice. The objectives of the workshop are geared to deepen the knowledge about:
-Sequence of sun salutations.
-Main asanas: alignment, variations, and benefits.
-Relaxation.
We will work these issues by combining spaces for the theory and to put into practice what they learned.
Where: Yoga & Yoga Barcelona C / Verdi 169 - 1º - 1ª. District of Gracia. Barcelona
More information: http://www.yoga-yogabcn.com/agenda-ioga/177-taller-bases-del-yoga-primeros-pasos-con-maia-y-maria.html?date=2016-02-27-10-00
Discover your inner Mandala
The activity will consist of introducing the use of Mandalas as a tool for self-knowledge. Coloring and watching three mandalas with different intentions, on an individual basis and if you want collective. At the end we will enjoy a guided relaxation that will help us integrate all experienced.
Taught by: Hari Prakash Kaur. Teacher of Kundalini, Kundalini Yoga Dance, meditation and guided relaxation.
Where: Yoga Center Gandia-LaSafor. c/San Francisco de Borja n ° 16. Gandia (Valencia)
More information: https://docs.google.com/forms/d/1dyi6fczEKGnMHm2Oht22qugIJuMpiww76j2TcgeGLXo/viewform?c=0&w=1
Introduction to the Acroyoga
In this workshop you will learn the basics of AcroYoga through basic shapes, techniques associated with those figures and training, establish the principles of practice and learning in community. After a connection and fitness with Yoga Vinyasa Solar, we will play in Threesomes and groups establishing the importance of collaboration to grow strong and safe.
Where: Yoga Center Gandia-LaSafor. c / San Francisco de Borja n ° 16. Gandia. Valencia
More information: https://docs.google.com/forms/d/1KL5BQhc5WJI-72jjXBUT9pDAPItcjjs3noKVf9tqnhs/viewform?c=0&w=1
Kundalini Yoga sadhana: 'you experience the infinite within you.'
Sadhana is a process to refine the human consciousness, burning old patterns and clean the subconscious.
Program: Prayer of the Jap Ji / tuning / Kriya: series of Yoga/relaxation/meditation exercises: singing of Mantras / closing
Where: Zutik Zentroa C / Hurtado de Amézaga, 27 - 2º Bldg. Sanreza (Zabálburu) Bilbao
Contact: 944 41 83 93 /info@kundaliniyogabilbao.com t / T teacher: 650-481-845 (Hari Atma Singh)
More information: https://www.facebook.com/events/187106791645169/
"Yoga workshop: ' the goddess Kundalini"
The reunion with your own essence: sat, chid, apanda-existence, consciousness and bliss.
Where: Yoga Prakash Barcelona: Baixada the combination s/n (L5 Horta)
More information: https://omyogaprakash.wordpress.com/tallers/tallers-de-ioga/
Morning Yoga and comprehensive growth workshop
• Toning your body and balance your mind
• Provide a space where to express yourself and share, based on the freedom, confidence and respect
• Promote your self-knowledge
• Live experiences that offer you resources to eliminate obstacles and quehagan out all your inner potential to meet the challenges presented by the changing world in which we live
• Develop strategies for personal improvement
• Create aesthetic experiences that connect you with your most profound, essential and healing truth awakening this force that connects us with life, we moved and open our hearts. Share the experiences to broaden our eyes and make a difference in how you look, feel and attitude you continue for life.
Where: Casa Verde. Passatge Alt of the Turo 22, Barcelona
More information: http://www.iogaalescola.com/?page_id=11916
Pratyahara, l' stage vers l' interior
Mati 08:00 to 13:00. Pratyahara, retraccio dels Sentits or l' aproximació a l' estabilitat. takes 16:00 to 19:00. Encadenament: Els 18 Mudra (based on els 18 Palmells of Qi-Gong Luohan).
Sunday 28 February 2016:
Morning 08:00 to 13:00. Pratyâhâra, the introspective power.
Prices: Full seminar: 150 €; Saturday achieved: 90 €; Saturday afternoon: 30 €; Sunday morning: 60 €.
Experience the Yoga fully in each Seminar without the requirement to perform the training.
Where: Terrassa
More information: https://www.facebook.com/EscolaFormacioAntoniGrau
Domingo 28 de febrero
Convención Federación Española de Yoga Professional
The FEYP is a lugar de encuentro tanto de profesionales como de practicantes de Yoga where they shared experiences, conocimientos, información ASI como asesoramiento.
At the present time we find that the world is moving towards a new consciousness in which values, both human and spiritual, are closer and are certainly present every day. For many people this is a beautiful moment of sensitivity and expansion. Increasingly there are more practicing yoga and... more teachers of Yoga! There are a variety of schools that teach Yoga teachers training; each with its peculiarities, sometimes beliefs, styles and visions. This is wonderful! but it also requires a greater responsibility and honesty.
Where: Happy Yoga 7 C/Bruc. Barcelona
More information: http://feyp.org/