Plans (and mantras) to a cold weekend
Introducing authentic idirizzi to warm body and spirit this weekend. If are in Madrid, what great opportunity of enjoy of the Festival of Mantras 2016 and its wonderful music for the soul. You can also practice meditation with Danilo Hernández, yoga therapy with Susana García Blanco, make a retreat in nature and, always, deeper into your practice.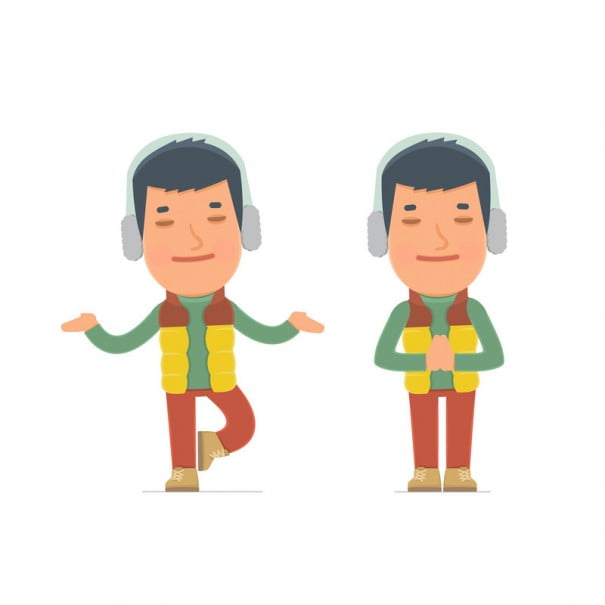 Friday, February 19
Festival of Mantras 2016: transcendental Music Festival
From 19 to 21 February. This Thursday begins a new edition of the Festival Mantras, unique festival in our country dedicated to transcendental music, sounds that connect us to our inner voices that caress the soul, rhythms that lead to Ecstasy.
Program:
Thursday 18: Sajid Ahmed Khan and his ensemble of eight musicians will play accompanied by traditional instruments such as the harmonium, the table and the dholak. A Hance to know the Qawwali, a vibrant musical tradition that dates back to the 14TH century, originally from the Islamic India, used as a vehicle to spread the central philosophy of Sufism.
Friday 19 of February: Antonio Ferrara and, later, Sainkho Namtchylak, a voice that comes from the remote Republic of Tuva, located to the South of Siberia. Sainkho is a specialist of the khoomeï, guttural and bifonicos edges that belong to ancient shamanic traditions.
20 Snabado: The Iraqi Naseer Shamma It is a world renowned virtuoso. His instrument is the lute and the French music critic has baptized him with the nickname of "the new Ziryab", in reference to the great musician of al - Andalus. It will be the Italian pianist orapa Cesare peak (To Al Jarreau, Simply Red, Michael Buble) and the Romanian clarinetist Alex Simu (Jorge Reyes, Arto Tunçboyaciyan, Fra Fra Sound).
Sunday 21: The American Jai-Jagdeesh, an of the singers of Kirtan most popular in United States. The kirtan is the name in Sanskrit from the meditative singing of mantras.
All the information here:
http://www.yogaenred.com/2016/01/19/festival-mantras-2016-festival-de-musica-trascendental/
Program switches "off" for the rest of the body and the mind
Weekend to rest of the body and the mind, connect with the nature, practice yoga, meditation and a food healthy.
Where: Monasterio de Tejeda, Garaballa (Cuenca)
More information: http://www.omdharayoga.com/
Meditation on the Gnana Yoga, with Danilo Hernández
The happiness that everyone are looking for lives within us, it is not possible to find it out. But we have accumulated so many impurities and conditioning that we cannot recognize or experience our true identity, the Vedanta and Yoga called Satchitananda (being-consciousness-happiness).
All avenues of Yoga are systems of meditation. In this workshop we will explore the way of Gnana Yoga, the path of knowledge, (viveka) discernment and wisdom, as a means of self-realization and the awakening of all the potential of the human being. There will be a party theoretical where will review them points theoretical essential of Gnana Yoga and the part practice with some meditations of the Gnana Yoga.
It teaches: Danilo Hernandez
Price: €24
Reservations: T 913822733 / info@padmasanacenter.com
See: http://www.yogaenred.com/2016/02/08/la-meditacion-en-el-gnana-yoga-con-danilo-hernandez/
Where: Padmasana Center, C / sea of Oman, 34. Madrid (metro San Lorenzo)
More information: http://www.padmasanacenter.com/
Class Anusara Expansion
In these special two-hour classes we created a space/time to can delve into more complex positions at the same time that we were inspired by the philosophy or mythology of yoga.
Upcoming classes will be a series of classes dedicated to explore, from the practice, the teachings of the Ramayana, one of the two epic of hindu literature. The trip of branch in the forest is a metaphor of the process of the Yogi to the venture is with courage in your own heart.
Classes open to any style of yoga practitioners. Requirement: have an intermediate practice of yoga (of any style) or if you're more beginner having a basic understanding of the principles of Anusara yoga.
Price: advance payment €25 / €30 the same day
Where: Sangha Yoga Castelldefels (Barcelona)
More information: http://www.rasalilayoga.com/anusara-expansion/
Yoga and meditation retreat
From 19 to 21 February. Enjoy nature in Pozancos (Guadalajara), a small village without coverage mobile. You'll make friends, you can practice yoga, meditation, music... It is a unique experience. Are going to lose?? So it was last weekend in images.
Opening hours: Friday from 19:30 to Sunday at 17:00
Price:200 € (accommodation, all the meals home and vegetarian all the activities included)
Contact: info@yogamente.com
Where: Pozancos (Guadalajara)
More information: http://www.yogamente.com/
Training yoga for children and families: Cuentinos
From 19 to 21 February 2016. As to bring yoga to the children and families through the tales. A workshop practico-teorico of 20 hours directed to teachers of yoga, teachers / as, educators, therapists, mothers and fathers.
Stories collaborative for teaching yoga to children, tales of relaxation, tales to work the emotions, dynamic to develop imagination, creativity, and memory of the girls / os, pictures, songs and music to encourage them and help them in the expression and concentration. Practical ideas, tales adapted for yoga and much material to enrich your classes.
It teaches: Lisa Howe, of yoga at the escola
Price: €220
Registration: yoguiji@kundaliniyogagranada.es / T 958 28 72 19
More information: http://yogacuentos.blogspot.com.es/
Weekend with Yoga
From 19 to 21 February. We invite you to participate in this interesting getaway weekend where you can enjoy delicious vegetarian meals, walks, interesting workshops, silence, rest and how not much yoga can request us to send all the full program.
Where: The white Blackbird. Candeleda (Ávila)
Contribution: €195 (all inclusive)
Contact: Ana Belén Manzano. T 696765004 / viveconyoga@hotmail.com
More information: http://viveconyoga.wix.com/viveconyoga
Saturday, February 20
Intensive therapeutic Yoga
20-21 February. This workshop is dedicated primarily to teachers of yoga (or on track to be it), but in general all those who want to learn how to use the practice of yoga in a therapeutic way, either to heal their injuries and to help others to do so.
Anusara yoga has the five universal principles of alignment as a basis to understand the Biomechanics and energy movements in the body.
It teaches: Susana Garcia white
Saturday 10.00 - 13.00 h: lower back and pelvis
Saturday 14.30 - 17.30 h; Neck and shoulders
Sunday 9.30-12.30 h; Several
Where: Sangha Yoga in Castelldefels (Barcelona)
More information: http://www.rasalilayoga.com/intensivo-de-yoga-terapeutico/
Intensive Zen meditation
"Education and development of human quality" is the title of this workshop. We think that the human being, in its essence, is a permanent truth seeker. Tireless where there have been them. One of the spiritual paths trodden with this goal is Zen.
It has its origin in Buddhism. But not is linked to any religion in particular. In this sense, it is valid for any person by his own desire to BE. With meditation, approaching the reality which we comply, from which we will know who we are, and we will be driven to live our entire existence in a transparent manner. This is the "lighting" or satori. A human experience that is transformative, transcendent, universal, beyond of all religion...
Opening hours: from 10.00 to 13.00
Coordinator: Jose Cruz Igartua
Contribution: Volunteer
Where: Yoga Anandamaya. C/Alcalá 68. Madrid
More information: http://www.yogaanandamaya.com/2016/01/28/intensivo-de-meditacion-zen-2/#more-3154
Vinyasa Yoga Masterclass
It is for all people who want to deepen their knowledge of yoga practice. Breathing, asanas, relaxation. Everything to make your life flat and in peace.
Where: Center of yoga Gandia. La Safor (Valencia)
Opening hours: 10.00 - 12.00 h
Price: €12
Information and booking: 677059303 T - 630709070
More information: https://docs.Google.com
Integral Yoga teacher training for children and adolescents
20-21 February and 12 and 13 in March. Integral Yoga training with children and adolescents aimed to teachers of yoga in general and teaching staff. This is done in two intensive weekends. Diploma (45 hours face to face) is delivered at the end.
Price: €450. Material didactic, book included vegan food and work.
Contact: T 650060065-948050705.
Where: Shakti Yoga, C / ships, Madrid Center
More information: http://escuelamahashakti.com/
Course hindu stretching with Raúl Torres
20-21 February and on 5 and 6 March. The hindu stretching is one of the oldest massage techniques that are known, very linked to yoga to achieve a sequence of asanas, allowing a deep physical and mental relaxation and offering a full massage. We invite you to learn this technique these days to stretch a dynamic that promotes serenity and awareness
Price: €400
Contact: T 952775634 / escuelaandaluzadeyoga@gmail.com
Where: Andalusian School of Yoga, C / Tolox 1 No. 5, San Pedro Alcántara (Malaga)
More information: http://www.marbella-yoga.com/
Circuit Yoga among dunes
From 20 to 27 February. Shri Vivek Integral Yoga helps us to be able to cleanse the body of toxins, strengthen it with the practice of postures (asanas), and mind we quench it with breathing (pranayama) and meditation techniques. A full job working all the dimensions of the person. in this journey we propose a combined: enjoy the wonders of Morocco with the practice of Integral Yoga Shri Vivek, a full ride to enjoy, charge us of energy and joy.
Ayurveda is the science of the coming of the India health, focusing on health and not the disease. one of the branches of this wise science is the Ayurvedic massage with natural essences and oils balances the person, creating healing in the body by eliminating tension, calming stress, anxiety, etc.
On this trip we will enjoy these Sciences focused on the well-being of the person in an ideal environment, Morocco.
More information: http://maravillasdemarruecos.com/
Reiki Usui Shiki Ryoho. Level I
20-21 February.
Saturday from 15:00 to 19:00, course initiation to Reiki (first session). 19:30 to 21:00, session of yoga and relaxation.
Sunday from 10:00 to 14:00, course initiation to reiki (second session)
Where: O Fogar do Carpinteiro village house. Place of Canedo, 61. Carnota (A Coruña)
More information: http://flordetila.wix.com/flordetila
Voice and presence of the word
20-21 February. In the relationship with oneself and with others, the voice, the word, and care have a key role. This seminar will explore the potential of voice to give life to all that we want to convey with the help of techniques that bring poise, presence and awareness.
Where: C / España, 20 - L'Hospitalet de Llobregat (Barcelona)
More information: http://rye-yoga-educacion.es/