GesYoga, free application for the management of your yoga Center
GesYoga It is an application integrated into Excel 2013 which allows any yoga Center or similar management centre or school. You will have control over the management of students, collections and revenue management, issuing receipts and invoices, charts, lists, reports, etc. And all this is free.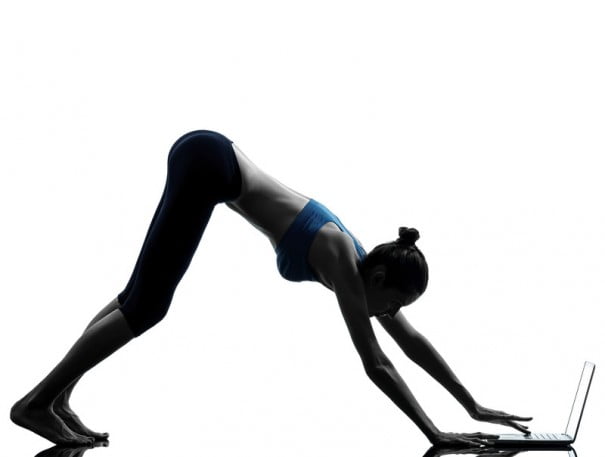 With GesYoga You can perform:
Management of students
To the usual management data of students, such as name, address, email, etc, include specific data for the management of students and groups. These options include:
Groups: This option allows the creation of different and limited practice groups, to assign each student to a specific group and thus be able to centrally manage the practice groups.
Rates: Allows the creation of unlimited and different rates, by assigning each student his, regardless of the group to which this assigned students.
Bonds: In addition to regular monthly, quarterly, annual fees, etc., you can create and assign assistance rates by bonds or number of classes, managing consumption and the attendance of each of the students.
Payments: On the one hand manages the renewal of payments according to their due monthly, quarterly, semi-annual, annual, etc. And, on the other hand, allows these fees by paying by direct debit, credit card, cash, transfers, etc.
Documents: Allows you to assign each student management of documents of all types: doc, pdf, images, etc., in order to supplement the file of the student with additional documentation.
Alerts: You can include alerts, which will appear when you manage a collection or the student assistance.
State: Each student can be assigned different States: active, short temporary, low low, and a period of testing with an expiration date and alert once completed this.
Assists management
It allows you to keep track of the attendance of students. The management is very easy to use, selected the group or students and selected the check of the student. Next to each student your photo is displayed in order to facilitate the selection and assistance in the current month and the previous.
In addition to select a student, possible alert messages referred to the student you selected, as well as assists in the current and previous month are displayed. This control of assistances creates statistics of attendance by students and various reports and listings.
Collections Management
Through the management of collections, are students, according to the various forms of payment set up specific charges. This management allows, once the payment, print the receipt, invoice receipt directly and even send it by email to the account of the student.
You can also change or refresh rate that is assigned by default the student, or apply the fee to other services or existing rates.
Billing management
It is a module which billed the outstanding bills, once confirmed your payment (by direct debit, transfer, etc.), according to certain filters. Furthermore, generated invoices can saved in pdf, sent by email or simply to generate invoices, without print them or send them.
It also allows printing, pdf generation or dispatch of copies of invoices, search by filters.
Assigned to the billing worksheet allows you to quickly edit invoices, print receipts related to invoices, list invoices according to filters, etc.
Objectives and scorecards
GesYoga It has several sheets for the quick overview of the situation of the Centre.
It includes a sheet specifies where combine payments and assistance for students, with different cases of filtering, which allows at a glance know the situation of assists, collections and their combination between the students of the Center. And can be filtered by different filters, group, or students.
The control panel of collections and assistance, allows a quick glance know the situation monthly income, the casualties of students and what they represent economically low or loss of turnover, sorted by students, groups, amounts etc. as well as show them records according to different filtering and display boxes for display or printing.
And completing the Control Panel, there are two sheets, one of indicators or KPI of the situation centre and other objectives and their deviations from plan, allowing a rapid evolution every month vision of the Center and its deviation from the various targets and indicators.
Reports and listings
The total integration of GesYoga in * Excel ©, allows to have countless tools and possibilities for the creation of reports and listings. It is not necessary to be an expert in * Excel ©, since GesYoga incorporates in all its tables Master students, billing, invoices, etc. boxes of filtering that allow us to view and print lists of all kinds according to the selected filter parameters.
In addition Gesyoga incorporated into each sheet * Excel © a submenu with various lists and preconfigured to view on screen or print reports.
Master and configuration tables
As in any management application, there are a series of master tables that need to be set up and complete before you can use GesYoga. These master configuration tables are:
Fiscal data: It includes also the VAT rate and the numbers by which begins the series of receipts, invoices and registration of students.
Practice groups: Each student may be assigned to a group of practice, for subsequent reports and listings.
Rates: You can set unlimited fees to assign to each student. Each rate defines the amount for individual classes, classes weekly, monthly, etc. and the period covered.
Mail settings. Pada to automate the sending of receipts, invoices and communicated to students, it is necessary to configure the mail server by default to be used. In order to facilitate the configuration if you are using the services of mail from Gmail, Hotmail or Yahoo, have their basic configuration created in the absence of the user only.
Centralized console
These options and screens are accessed through an initial sheet within the environment of * Excel ©, which we call 'Centralized console'. Through this centralized console is accessed the various applications and maintenance tables. In addition to windows of warnings from students with outstanding contributions, dates of birthdays of students or try due's students of the Center.
And all this for free.
For more information Download visit www.gesyoga.com and download the application.