Music / Atma Bhatki, music for prayer and meditation
Musical talent placed Indian singer, multi-instrumentalist and composer Manish Vyas at the forefront of a new generation of artists who serve as a bridge between traditions and music of the modern world. Their most recent album proves it ATMA Bhatki (subtitled) Healing sounds of prayer), edited by New Earth Records. Writes Paul Rego.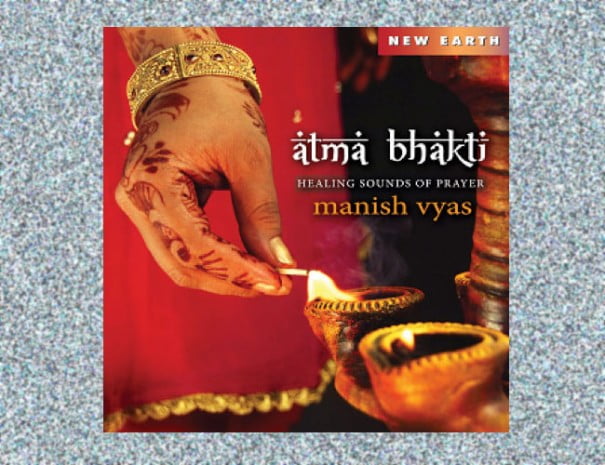 In this album Manish creates climates and characteristic and authentic sound environments through his particular voice and the interpretation of the swarmandal (harp of the India), tanpura (long-necked plucked string instrument), keyboards, gong, and a variety of campaigns. He is joined by his good friend Milind date in the bamboo flute, along with Jay Dave, Krishna Jani and Singdha Pious in choirs.
The musical education of Vyas, that studied with some of them panditas (scholars) more outstanding in the India, its recognition emerged of the collaboration with the best musicians of the gender as Joshua Prem, Snatam Kaur or Deva Premal and dissemination that has made the devotional music allow us to enjoy the maturity of one of the artists most complete within this type of music in the world today.
The album is composed of two tracks multi-section of half hour of duration besides a piece of songs Vedic of five minutes of duration. First there is the theme "Atma", It means "soul or the divine" and is based on the mantra "mangalam" with a climate very meditative. The second long theme is "Bhakti", which means "devotion or worship" and is based on the mantra "om Shivaya Govinda" dedicated to the God Shiva. The last song, "Singing Vedic", It is a very powerful way of singing of the India performed by priests or as a ritual prayer or a group.
It would be impossible to separate the cultural characteristics of the music from the rest of the demonstrations which occur in India. Art, culture, religion and spirituality are all crossed by an ancestral focus on the devotional world. Manish Vyas He was raised in the bosom of a family of musicians in Gujarat, from his childhood on an environment of family, friends, dance, meditation and music events.
Its path marked by music, by the interpretation of the table, the devotional songs, spiritual practice and then travel the world interacting for over twenty years with widely recognized artists, playing largely on five continents, it is leaving the trace of artistic talent and commitment to the musical as a deep and authentic testimony demonstration , as a significant footprint in the world of the culture of your country and to the world.
According to Manish "ATMA Bhatki It contains music for prayer and meditation, "to create a space for the listener, especially for any person that makes yoga or that still others practices of devotion, where is possible connect with a level top of conscience".
Paul Rego. Music critic. Professor is Yoga. Therapist