Books / letters from Nirvana, Raúl Santos Caballero
This book of Raúl Santos Caballero is a story of sacrifice, love and struggle, in a setting of difficulties, ambitions and games of fate.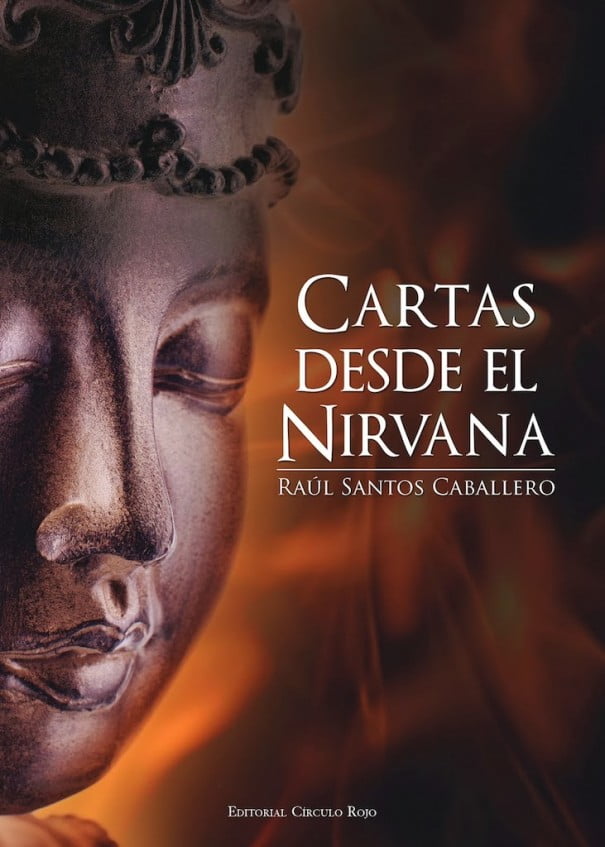 Daniel has completed twenty-five years and feels ready to face the world. During his childhood he always heard that someday would receive an inheritance from his father, who died of a terminal illness when just he was three years old.
His father, Julian, upon learning of his tragic destiny, wanted to give to his son what he considered the greatest transmissions. On some cards made in fist and letter, wanted to breathe something more beyond of tips and duties. He wanted to offer an invitation to deepen and know the best of perennial wisdom, waiting to be read, a legacy that would be resting in the spheres of the timeless and where would that invite your child to investigate strokes of an interior universe.
His mother, Gloria, will be responsible for bring that communication between father and son and cause a transmission where the hardness of the reality always prevented the meeting. Deposited in a few letters, legacy carrier waits for the right time to bring Daniel a message his father could never do you get in life.
Will be waiting you complete a mission that promised her husband before he died. Assigned work to complete a relationship between two beings that fate away and where Julian wanted to say goodbye to sealing what it considered a treasure that no one could ever escape you. All of a task that will involve saving a past in which everyone, including the grandfather Matias, will try to bury except she, and where his son Daniel, will become the cornerstone of a history of sacrifice, love and struggle, in a setting of difficulties, ambitions and games of fate.
The time has already come. The transmission is about to be performed. Does Daniel realize the meaning of the letters? Will you be able to assimilate knowledge that goes beyond the established? Do you get Julian create a bond with your child and provide a legacy away from the conventional?
Something is about to unfold... Something that will force to turn inward...
Something that can only come from one place: Nirvana.
Comment of Ramiro Calle:
¨Raul Holy Knight is a versatile and unique man. He is a conscientious scholar and practitioner of yoga. I attest that, because my classes, which attends regularly for years, I have in front of me. It is also a good and persistent meditator. But also Raúl is writer. Already I was surprised very pleasantly surprised with his first published work, The neighbor's to the side, where in a very enjoyable and interesting story collect large number of teachings from the wisdom of the India. And returned to renew my surprise with her latest novel, Letters from Nirvana, where get weaving an inspiring storyline where these letters are revealing from the Nirvana that will receive the protagonist and which will have to mutate their psychology and offer you high knowledge to procure him a meaning to life. Congratulations Raul, and be sure to amaze me, more if possible, with a third novel. ¨
Ask the Publisher red circle:http://editorialcirculorojo.com/cartas-desde-el-nirvana/
Raul Santos Caballero He is collaborator of Yoga in network and author of the blog In search of self. His latest book is Sandals by the search engine.
raulyogos@gmail.com