Yoga + turmeric Alzheimer's
That yoga is beneficial for health, is known for some time, especially in India, where it has its roots more than 5,000 years. And turmeric and its active ingredient Curcumin, also of Indian origin, it is a powerful antioxidant and natural anti-inflammatory, we are learning it through numerous studies carried out by scientists from around the world.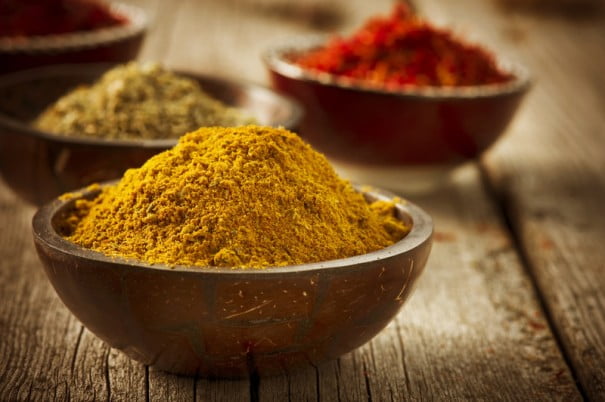 And if we perform the two? It is what is being done to study the possibilities in the field of mild cognitive impairment (memory such as Alzheimer's disease), a group of researchers, led by Dr. Sally Frautschy University of UCLA along with doctors from the Hospital of Veteran Affairs, both in the State of California.
Last July began a study that combines the formula Longvidapresent in the food supplement Optim turmeric, and sessions of aerobic yoga and aerobic non. The study provides for the formation of 4 groups of 20 people who take Longvida curcumin or placebo for a year, combined with aerobic yoga (dynamic and more cardiovascular effort) and not aerobic. The first group will take during six months 800 mg Longvida Curcumin a day and in the next six months will be integrated with two hour-long classes and two sessions of 30 minutes per week of aerobic yoga. The second will be the same combination but with no aerobic yoga. The other two groups made the same distinction but not take the formula Longvida but placebo.
How will results be measured? Be scanned three times during the study (at the beginning, at six months and 12 months) certain biomarkers in the blood of each participant (men and women from 60 to 90 years of age who have mild cognitive impairment problems). These biomarkers are closely related to inflammation and the degenereacion, as for example the protein beta-amyloid (extremely representative in Alzheimer's disease).
During the months of the study checks on possible changes will be made in memory, the State of alert, hallucinations, agitation and depression, anxiety, apathy and problems to eat and sleep. The objective of the present study is to determine if the use of the Optim Longvida turmeric formula promotes clinical and biological changes associated with the risk of Alzheimer's disease and also to determine whether the potential benefits are synergistic with the aerobic exercise.
The results will be published in December 2016.
Link to details of the study: https://clinicaltrials.gov/ct2/show/NCT01811381?term=curcumin+yoga&rank=1
The Alzheimer's disease in Spain

The Alzheimer Europe Organization estimates the number of people with dementia in Spain in more than 800,000, representing 1.75% of the total population of 46.771.596 people.

The number of people with dementia, in percentage of population is slightly higher than the European average of 1.55%.

Link: http://www.alzheimer-europe.org/Policy-in-Practice2/Country-comparisons/Theprevalence-of- dementia-in-Europe/Spain

For more information: http://www.optim-curcuma.com