What training do in the 2015-2016, updated course
Begin the courses by 2015-2016 of training of instructors of yoga, teachers of yoga and studies Advanced / specializations in yoga. You will find the schools placed by order alphabetical. In the next few days we will be adding new information.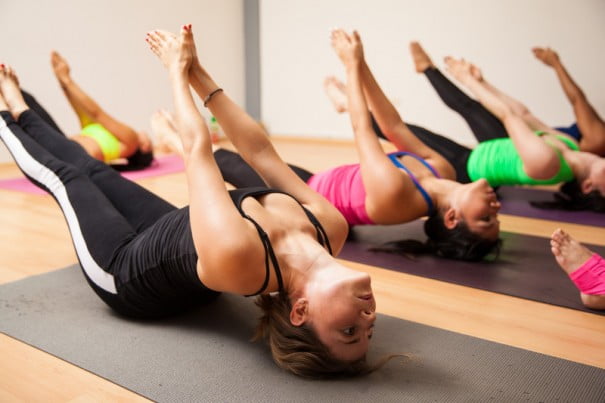 -Association Spanish of practitioners of Yoga (AEPY): courses of training for teachers of Yoga 2015-2016
The different schools of the AEPY Association comply with the requirements for the qualification of - instruction in yoga - and provide proper documentation to access the call and apply for the certificate of professionalism.
Is delivery in addition the diploma itself of AEPY recognized by the Union European of Yoga.
Address: Director of each an of them schools and organized under Committee teaching
Start: Principles of October 2015
Where: Schools in Balearic Islands, area North (Bilbao-Durango), Catalonia (Barcelona, Girona, Manresa, Sant Cugat, Villafranca of the Penedès), Madrid, Valencia, Zaragoza.
Contact: Visit contacts on web www.aepy.org (link: www.aepy.org).
The course consists of more than 500 hours, depends on of the school, and configured in 4 years according to requirement of the Union European of Yoga
In the total of the course there are seminars, retreats, meetings and practices.
Is carried out in end of week and in centers of yoga.
1st course is a module required for the learning of the teachers, with admission for those that want to deepen in the knowledge of the yoga.
It is structured as a course of four years in a row, although the three already documentation can be delivered to the accreditation process.
Detailed information:
Schools of the Association information in www.aepy.org
You can visit to the trainer and have the information from first hand.
-APYM (National Association of teachers of Yoga): 2015 teacher training
It is the minimum formal education programme established by the European Yoga Federation. Supported by the APYM (Association national of teachers of Yoga.)
Structure: Instruction of maximum degree of 3 years of duration-500 hours-.
Mode: Face to face.
Where: C / Romania, 24, Madrid
Contact: T 91 233 20 29
Start: 17 of octubfre. Open the term of enrollment.
Detailed information: http://pub.lucidpress.com/programaescuela
-International School of Yoga: formations 2015 - 16 Yoga teachers
Endorsed by Yoga Alliance International, European Yoga Federation and professional Yoga Spanish Federation. It meets all the specifications of the qualification of Yoga "Instructor-a Yoga"
Address: Mayte Criado
Start: October (see each school calendars in the) site)
Modalities: Face-to-face, OnLine, residential
Where: Headquarters in Madrid, Mallorca, Elche, Galicia, Cadiz, Seville and Valencia
Contact: T - 648 078824 - info@escueladeyogaonline.com 91 4166881
Levels in three years (500 hours):
Course international of Instructor of Yoga (1 ° level). Duration: 9 months (200 hours)
Course international of Professor-assistant-of Yoga (2 ° level, after overcoming the 1 °). Duration: 9 months (200 hours)
Course international of Professor-Master of Yoga (3 ° level, after overcoming the 1 ° and 2 °). Duration 7 months (100 hours)
Top of Especializacion-postgrado courses
Trainer Yoga teacher
Detailed information: http://www.escueladeyoga.com/
-School of Yoga Coop Salus. Certificate of professionalism "instruction in Yoga"
Second Edition for the year 2015 / 2016. Title of official character and validity throughout the national territory, issued by the public employment service. Title training for occupations of yoga instructor, auxiliary support in equipment for the improvement of the physical condition and personal development teams.
Teaching staff: Javier Fuentes, Isabel Blasco Niraj and Inma rock
Mode: Face to face
Start: on October 1. Classes Tuesday and Thursday following the calendar School of the course 15 / 16
Completion: planned 30 of December of 2016
Structure: 550 hours (430 hours classes theoretical and 120 hours of practices professional not working)
Modules training:
MF2038_3 domain of the technical specific's Yoga
MF2039_3 programming of activities of instruction in yoga
MF2040_3 methodology of instruction in Yoga sessions
MF0272_2 first aid
MP0403 practices professional not working from instruction in yoga
Price: €1830. With option for a grant and payment facilities. The price includes dossier of guide's content, high in the classroom virtual and expenses of the removal of weekend.
Where: COOP Salus Centre de Formació. C/Pintor Vergara, 3, 12004, Castellón. Community Valencia
Contact: 964. 201.958-964.218.617 info@coopsalus.com
Detailed information: http://www.coopsalus.com/formacion/
-Padmasana Center: course of training Instructor Hatha Yoga-2016
Recognized by the International Vishwaguru Yoga and Meditation Institute Ved Niketam Dham Ashram in Rishikesh (India).
Address: Violet Arribas
Start: February 2016
Where: Madrid. Padmasana Center
Contact: 91 382 27 33 t - 620 32 50 71 / info@padmasanacenter.com
Structure:
One weekend per month (Saturday from 9.30 to 19.00 h with 70 m to eat. Sunday from 10 to 15 hours.
In the month of June the meeting will be in form of removal residential in the Finca the meadows, of Poyales of pit (Ávila).
Detailed information: http://www.padmasanacenter.com/docs/profesores.pdf
-RasalilaYoga: Anusara Yoga teachers training 2015-2016
ASHY (Anusara School of Hatha Yoga) offers teacher training approved by the Yoga Alliance.
Address: Susana Garcia white
Structure: Yoga teachers training of 200 hours in two courses: Anusara Yoga immersion (108 hours) and the course of methodology of teaching of Anusara Yoga (92 hours)
Where and start:
Castelldefels, Barcelona: 9 October in Shanga Yoga (4 weekends, see dates in the) site)
In Madrid: 13 of November in Zentro Yoga (7 modules of two end of week, see dates on the site)
Contact: rasalilayoga108@gmail.com
Detailed information:
http://www.rasalilayoga.com/formacion-profesores/
-Sadhana. Teachers training school: course training teachers 2015-2016
Degree recognized by the European Union of Yoga and the requirements for the official regulation as "yoga instructor".
Pedagogical direction: Carlos Fiel
Start: September 2015 (see calendars of each school in the) site)
Where: schools in Galicia, Madrid, Seville, Valencia, San Sebastian and Italy
Contact: Secretary Federation Sadhana T 954 33 06 93-628 59 28 17
Structure: 800 hours over four years, divided in:
9 meetings to the year, one by month from October to June, in weekend of Friday by the afternoon to Sunday to the half day (720 hours).
An annual intensive summer of four days in July, mandatory one time at the end of the four years (40 hours).
A removal annual of meditation Vipassana, required a time after them four years or to the year following of having completed the training (40 hours).
Detailed information:
http://www.sadhana.es/es/Nuevocursoformacionyoga.asp
-Universidad Politécnica: certificate of professionalism "instruction in Yoga"
II edition of the certificate of professionalism "instruction in Yoga"
Registration: until the 14 of September of 2015
Information session: the 16 of September of 2015 in the Faculty of Sciences of the activity physical and of the sport-INEF (those candidates will be warned with advance). That day also is carried out the testing practices of selection if is consider necessary.
Structure: 550 hours (430 hours of training and 120 hours of practice). Teaching face to face.
4 training modules and module (not labor) internship in companies.
Teaching period: from October 2, 2015 until May 6, 2017, (Friday evening, Saturday full day)
Period of practices not working in companies: from mayo to October of 2017
Where: Madrid. Faculty of Sciences of the activity physical and of the sport-INEF. Polytechnic University
Detailed information:
http://www.upm.es/institucional/Estudiantes/Estudios_Titulaciones/FormacionEmpleo/PlanesFormacion/2489b292ce809410VgnVCM10000009c7648aRCRD
-Yoga Ashram: teacher of Zen Yoga intensive training
Address: Swamini Danda
Structure: Removal of transformation of 40 days. This training courses in 2 times, of 20 days each, in different periods:
First part: November 2015 (from November 15 to December 5)
Second part: March of 2016 (from the 4 to the 24)
Total, 400 hours: 200 + 200 hours of study and practice.
Start: November 2015 and March-2016. Inform yourself on the site.
Where: in the monastery Buddhist Samye Dechi Ling. Santa Coloma de Farners (Girona)
Detailed information:
http://www.yoga-ashram.es/hariom/master-de-yoga/formacion-intensiva-de-profesores-de-yoga-zen/
-Dynamic yoga. Training Personal, professional and of teachers. Course 2015-2016
Training and certification guaranteed internationally with those standards Yoga Register e Independent Yoga Network.
Address: José Luis Cabezas
Start: 16-18 of October 2016
Where: Madrid. Center City Yoga / 91 553 4751 T - 91 025 9233-685 549 906
Structure: more than 200 hours: 22 days, 180 direct hours with guardian, teacher assistants, and personal and group study advised by the guardian. Possibility of extension to formation of 500 hours (according to new regulation Ministry) and 1,000 to 2,000 hours.
6 modules/dives in 2.5 days (weekends from Friday afternoon) + 2.5 days of workshops with Godfrey Devereux (4 to 9 December 2015) + removal of summer 8 days in nature as end of course (probably first fortnight in August 2016 - to confirm).
Detailed information:
http://city-yoga.com/ and http://www.yogadinamico.com/
-Yoga Integral and Egyptian: training of teachers. Course 2015-2016
Training accredited by L'Institut International of Yoga, Agency member of the Alliance European of Yoga (EYA), recognized to his time by the Federation International of Yoga (IYF)
Address: Paquita Melgar
Start: September 27
Where: Madrid. Center of Yoga Anahata / T 666712411-689247614
Structure:
Participation in training seminars led by Babacar Khane (El Escorial in spring and autumn and in Andorra in July or August).
Monthly attendance at the delegation of the Institute in Madrid (9 lessons per course with a duration of 5 hours one Saturday per month).
Detailed information:
-Organic yoga. Formation of Integral Yoga 2015-2016
Training integrated in the Association Shiva-Shakti, certification International's Yoga Alliance. Statutory hours and content with the professional qualification of yoga approved in Spain.
Address: Jose Manuel Vazquez
Start: October 9
Where: Center Yoga organic T 91 310 51 81 / info@yogaorganico.org
Structure: total, 500 hours. 2 vocational training:
Diploma of 200 hours. Yoga instructor: first year, basic yoga (200 hours, in 3 weekends and 15 Friday)
Diploma of 300 hours. Yoga teacher:
Second year, yoga of power (160 hours, on weekends 9).
Third year, yoga therapy (140 hours, 8 weekends)
Detailed information:
-Yoga synthesis. School of Yoga instructors: course 2015-2016
Training adapted to the new rules of certification of professional instruction in Yoga.
Address: Julian Peragón (Arjuna)
Start: October 2015 (see dates of modalities in the) site)
Structure: 3 years of training with two lines, one week and one during a weekend a month in nature. With 3 modules annual interdependent so the student has it sufficient flexibility for to finish the training.
Where: 3 modes:
Barcelona City: One afternoon a week, for three academic years. In Locorporal, Barcelona.
Residential: A weekend to the month, during three courses academic. At Fundació La Plana, arts (Barcelona)
One afternoon a week, for three academic years. In L'Ateneu, Manresa.
Detailed information:
-Yoga Sivananda: training course for teachers of Yoga in Spain
Certified by Yoga Alliance International for the standard of 200 and 500 hours in the registry of Yoga schools (RYS).
Address: Swami Sivadasananda
When: mid August mid-September 2016
Where: CasaToya, Madrid (Zaragoza)
Contact: T 91 361 51 50 / madrid@sivananda.net
Structure: 3 levels:
1 °: course Basic (TTC), 401 hours
2nd: course advanced (ATTC) 437 hours
3 °: intensive of Hatha yoga (Sadhana intensive, 173 hours)
Detailed information:
http://www.sivananda.es/curso-de-formacion-de-profesores-de-yoga-en-espana
Training specialist

-The Yoga Educa. The Yoga training to educate 2015-2016

Program of training for adults from of different environments educational that offers a space for the connection with the own estate and for to rediscover the link deep that exists between each one of us and our environment.

Training recognized in the Plan of education permanent of the teaching staff of the Departament D'ensenyament de la Generalitat de Catalunya. Degree recognized by the Open University of Advanced Sciences of Florida.

Address: Lidia Serra

Start: October 2015

Structure: 120 hours structured in 3 modules, 98 hours contact and 22 non-Presential hours.

Where: Manresa, Barcelona, Valencia, Zaragoza, Mallorca (view calendars in the) site)

Contact: T 606 974 889 / info@elyogaeduca.com

Detailed information:

http://www.elyogaeduca.com/es/Formacion-El-Yoga-Educa-Bloque-1-me-Reencuentro-con-MI-ninonina-Interior/

-Training Scriptures of Advaita Vedānta and Sāṅkhya-Yoga

Study, practice and experience of the Scriptures original complete from the own tradition oral: Sāṅkhya Kārikā, Yoga Sutras, Viveka Chūḍāmaṇi, Bhagavad Guītā, Upaniṣhads and Brahma sutras / Mokṣha Śhāstra-art and science of liberation

Backed by European Yoga Federation and World Movement for Yoga and Ayurveda

Address: David Rodrigo (Āchārya Jijnāsu)

Start: September 25, 2015 (see dates in) site)

Where: Madrid, Yoga Shala / Barcelona, Ashtanga Yoga Barcelona

Structure: A week-end to the month (also blended and on-line).

Study materials and consistent practices. Guide spiritual custom to who you want.

Detailed information:

http://ashtanga-yoga-alcobendas.es/estudio-escrituras.html

http://luzdelasescrituras.wix.com/escueladevedantto

-Kaivalya Yoga - training in Yoga for kids method Suryakiranam

Training designed for parents and educators who are sensitive with the practice of Yoga and you can share with your child or student common spaces that have fun practicing yoga postures, breathing, relaxation, concentration and even meditation exercises learning.

Address: Elizabeth Cervantes

Start: October 2015

Where: Barcelona. Center Kaivalya Yoga

Contact: T 629 98 11 15

Structure:

200 hours of training in 11 end of week (Saturdays and Sundays)
3 end of week is made out of Barcelona in casa rural

Detailed information:

http://kaivalyayoga.jimdo.com//

-Pranamanasyoga-School of Yoga therapy-training 20015 / 17

Training directed to teachers of yoga. Knowledge and skills that enable to create individualized practices and exercise as yogaterapeutas.

Address: Victor Morera

Start: October 2015

Structure: 12 seminars of weekend for a total of 190 hours teaching

Where: Barcelona, Seville and San Sebastian

Contact: Grazia 656759226 / grazia@pranamanasyoga.es

Detailed information: http:// www.pranamanasyoga.es/training /

-Yoga for pregnant - school Omma course 2015-016

Address: Mayte Cob

Start: view by modules in the site

Where: Madrid. Center City Yoga / 91 553 4751 T - 91 025 9233-685 549 906

Structure: 4 training modules of expertise

Detailed information:

http://city-yoga.com/servicios/formacion/yoga-para-embarazadas-escuela-omma-prenatal