Weekend full of variety and inspiration
If you want to do something very special and unforgettable, you don't just see this selection of events. There are workshops interesting, like 'Comparative mystical systems' or 'Positive thinking'; or the Sivananda Festival; or Swami Isa, J.N. Goswami and Ajanh Metta visits; or Mantras OMadrid Festival. You can also check withdrawals from June here.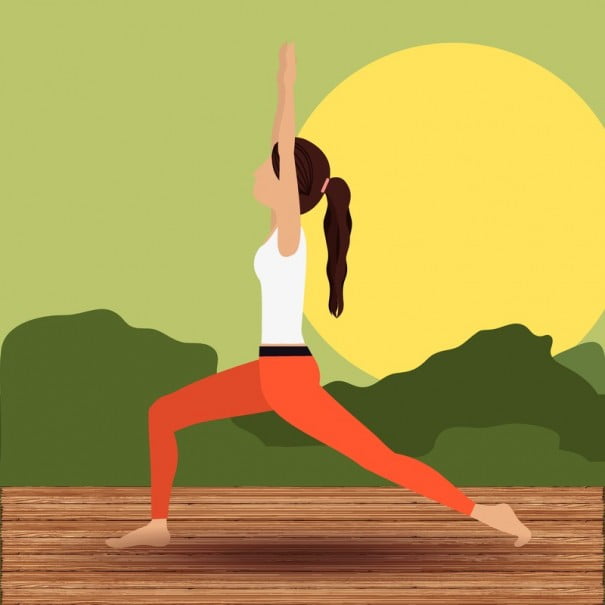 Friday, June 12
Yoga Festival 'with wings of devotion and wisdom'
Spring celebration until June 13 in the Centro Sivananda de Madrid. Every day:
Two kinds of asanas and practice of pranayama, to 12:00 and 17:00.
Two conferences or workshops with our special guests.
Special workshops for yoga teachers.
Excellent vegetarian food.
A Satsang with silent meditation chant of mantras and Conference-
Concerts of spiritual music.
Guest of honour: Sri Venugopal Goswami, Bhakti Yoga Acharya, Vrindavan, North India. He comes from a family tradition of more than 500 years. His father got him started in the wisdom of the classic writings of the Radha Raman Temple in Vrindavan, India. He studied for many years next to the famous Indian vocalist Pandit Jasraj, one of the most award-winning and leading exponents of hindustani classical music.
The information of the weekend:
http://www.sivananda.es/wp-content/uploads/2015/05/Festival-junio-2015.pdf
(VI) International session of Global energy Parliament
The VI international meeting of the Global energy Parliament (GEP) will be held on the theme "Art and science to govern".
This Parliament]www.global-energy-parliament.net] is an international organization with the Mission of promoting scientific research, submit recommendations and strategies with the objective of ensuring a peaceful and sustainable life for human beings and the universe. They have been held session of the Global energy Parliament in Thiruvananthapuram (India), Dresden, Paris, London and Geneva on issues ranging from sustainable economy to peace. The resolutions adopted are forwarded to national Governments and international organizations.
GEP Spain Office: es@global-energy-parliament.net/ 647 610 500 T
Registration: www.global-energy-parliament.net
Where: Giner de los Ríos Foundation. Madrid
More information: www.yogaenred.com/
Ajahn Metta seminar in Madrid
Said Ajahn Metta, ordered Siladhara, master, in 1996: "during this weekend I would like that we go so noting how this affects our practice; also to the as takes place in our daily lives. We will see the impermanence in terms of our experience in relation to the three messengers (old age, disease and death)"
Under donation day: Friday 12 at 19.30. Deepening: Saturday 13 and Sunday June 14: €40
Contact: info@retiroanandamaya.com
More information: www.retiroanandamaya.com
The master of Sitar J.N. Goswami in Madrid
It's a unique opportunity, not only by listening and feeling wonderful classical music of the India, but also for the beauty of the tradition (Parampara in Hindi) and the special form of education that exists in India (Guru Shishya). In India, the music is transmitted orally, which forces the student to sit alongside his master every day and try to imitate his completely improvised melodic movements. At first without even understanding why, the student as an empty glass absorbs everything that your teacher gives you. This system creates a very special bond between teacher and student musical and personal level.
More information about the concert in www.idosegal.com
Opening hours: 18:00 and 20:00. Capacity limited, recommended to reserve a place.
Where: Space round. C/Ronda de Segovia. Madrid
More information: https://www.facebook.com/events/386603951540236/
Positive thinking
At doors of the Solstice of summer and the end of the course, I encourage you to a workshop on positive thinking capable of regenerating the facets of our lives that requires it. It is white magic. But this precise magic minds capable of constancy and renewal. A whole day of practice yoga, meditation and a United Group of practitioners, in addition to the basic techniques of affirmation, they help us to be magicians of our lives.
Opening hours: From 9 a.m. to 8 p.m.
Price: €35
Contact: T 620549192. ahimsayogandalucia@yahoo.es
Where: Youth Hostel of Viznar, Granada
Cuentinos - Yoga for children training
How to bring yoga to the / children through stories. Practico-teorico training course of two or three days. Collaborative stories to teach yoga to children and families, tales of relaxation, dynamics to develop imagination, creativity and the memory of l@s niñ@s, images and songs to encourage them and help them in the expression and concentration. Practical ideas for kids, seniors and pre-teens, tales adapted for yoga and much material to enrich your classes. Aimed at teachers, maestr@s, educators, therapists and mothers and parents with knowledge basic of yoga.
It teaches: Lisa Howe of Yoga to l´ascola
Where: School Yogi Ji. Avenida Constitución, 20. Granada
Registration: yoguiji@kundaliniyogagranada.es
More information: http://www.kundaliniyogagranada.es
Saturday, June 13
Neuroyoga Workshop Madrid
Neuroyoga is an intensive workshop day, 8 hours, aimed to deepen the effect of yoga, the execution of postures, pranayama and meditation on the nervous system and the reflection that can have on everyday life. It is divided into two modules, one morning and one evening, where we will see the four main families of positions, taking the column axis: push-ups, extensions, lateralizaciones and torsions.
The experience will be practical, starting with the theory given by Inma Brea, coach and member of the Academy of neuroscience, followed by the conscious Yoga experience, to integrate learning with guided practices. We give you tools to exercise your capacity for attention, actively raising awareness from the calm and lucidity, in connection with the present moment. It is aimed at practitioners of all levels yoga, instructors who want to deepen from a scientific perspective of their practice, and to anyone wishing to expand their understanding of this beautiful discipline.
Price: €90
Reservations: info@inspiralife.es
More information: http://inspiralife.es/
The power of the chakras workshop
Virtually all assail us sometime in the life these questions: «Who am I?» «What are the forces that Act on me?» «What capabilities there are hidden in my?» «Do I tap to maximize my potential happiness and creativity?». Knowledge of the energy centers of the man responds to these and other questions so subtle. When we understand the mission and operating modes of the chakras in all its scope, outlines before us an image of man so intriguing and sublime in its potential perfection that we stand stunned before the miracle of creation.
It teaches: José Carlos Santacruz
Price: €60
Registration: T 965 446 674 or /info@espigol.es
Where: Room Espígol, Elche (Alicante)
More information: espigol.es /
Workshop on comparative mystical systems
An effort to understand the background of ancient wisdoms seeking the comprehensive transformation to which these traditions are running. See information here.
Opening hours: from 17:00 to 21:00
Where: Aushadhi School of Yoga. Paseo de las Delicias 47-51 (pedestrian passage)
Contribution: Free price
Contact: contacto@aushadhiyoga.com / T 915 391 669
More information: http://aushadhiyoga.com
Sunday, June 14
Day of yoga Swami ISA
A special day of teaching yoga and meditation in Madrid at the vegetarian restaurant Ecocenter. Swami Isa is considered an enlightened master, a Saint and a great Vedic Sage able to give an unprecedented view of the religious and scientific texts alike, with a simple, rational and often humorous approach. Swamiji puts emphasis on the unity of religions and gives a scientific approach to the search for truth. One of the greatest spiritual leaders of the India, a humanitarian education reformer and a theoretical scientist, is also known by educationalists their global vision of education "Education to Total consciousness", as well as the community international scientific for his theory, unified "Theory I".
Swamiji program will begin the session with the basic knowledge about the physical purity, including several easy asanas can be practiced in a short sequence every day. Swamiji also provide instructions about singing and formulating appropriate certain mantras, which allows benefit from the power of real and direct these mantras at different levels, physical, mental and emotional. We will also study the beginning of the Yoga Sutras of Patanjali, accompanied by the correct pronunciation in Sanskrit. Then, we will discuss about the inner meaning of the Yoga Sutras and their practical implementation in our busy daily lives. Swami Isa has the distinction of making us understand the ancient Vedic Science explaining it in a way that is clear, simple and rational, with a speech adapted to the Western mind. The day ended with a time for questions. Participants may expose their doubts about their own practices to Swamiji, or you ask for advice or any other question to consider in relation to spirituality or about life in general. Swami always says that you can take all kinds of questions, because every question has a answer. Join us for a very special day with Swami Isa.
After 4 pm: personal interviews with Swami Isa if weather permitting.
Price of the day: €45. Student: €30
To register: es@global-energy-parliament.net
Where: Ecocenter. C/Esquilache. Madrid
More information: http://www.ivpt.org/
Mantras OMadrid Festival
Concerts of Sunyata, Nidra and OM Shivaya. There will also be a free Yoga Nidra for all attendees.
Program:
13:00 hrs. Concert Nidra
Session 16:00 Yoga Nidra
18:00 hrs. Concert Sunyata
20:00 hrs. Concert Shivaya Om
With the special collaboration of Yolanda Lucas, dance Mual
Where: Space Ronda.C / Ronda de Segovia 50. Madrid
Price: the entire Festival are €20, a single concert € 10
More information: http://espacioronda.com/event/ommadrid-mantras-festival/?instance_id=2380