Requirements to become "Official Instructor" Yoga
As a continuation of the section that we started on "Answers to questions about the certificate of professionalism of instruction in Yoga", today Mayte Criado, Director of the international school of Yoga and Vice President of the Spanish Federation of trainers of Yoga (FEDEFY), explains the situation to a yoga teacher asking how to register.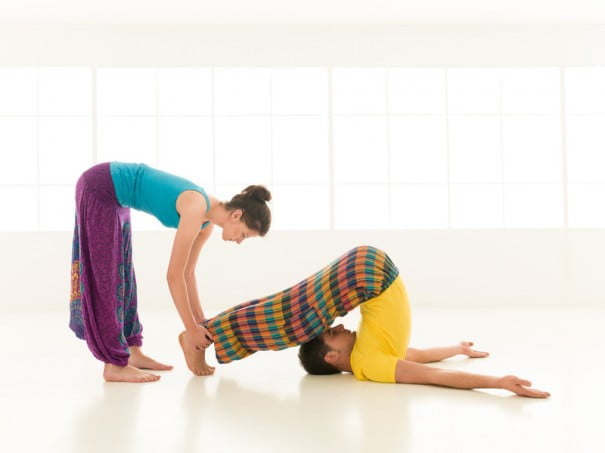 Santiago asked:
"I see that you must first register. I'm in Guadalajara and they have not yet announced the call, so I guess I have to wait. And what about those who are forming?, is there a specific accreditation?
I can prove me providing a certificate as a trainer or how the thing? "."
Mayte Criado response: As incredible as it seems, this professional certification from Instruction in Yoga does not require that the Trainer imparts it should be in possession itself of this professional accreditation. I.e., not you have to be a Yoga Instructor.
Thus, the trainers of schools which offer teacher training and Yoga instructors (some with more than 30 years and even 40's experience) they may not teach any module or any topic of accredited professional if they do not meet the requirements that are detailed in the Real Decree 1076 / 2012 13 July 2012, containing specifications of the certificate of instruction in Yoga (BOE of 5 September 2012).
What are these requirements?
1 be a degree or diploma.
2. to teach first aid module, to be medical or diploma in nursing.
3. in addition to the above:
to teach specific techniques of Yoga module is they must provide proof of 3 years of experience.
to teach the module of programming of activities of Yoga is they must provide proof of 2 years experience.
to teach the methodology of instruction in Yoga module is you must provide proof of 1 year of experience.
to teach the module from first-aid must prove 1 year of experience.
4. in addition to the above, it is also necessary - at the same time-:
Accredit the educational competition. How? Through one of the following options:
Be a degree in pedagogy, educational psychology or become a teacher some university graduate in the field of psychology or pedagogy degree or a graduate degree.
Be graduate of anything other than those detailed in the previous paragraph and be in possession of the CAP (certificate of pedagogical aptitude). Can it be exempt from this those who possess a Master's degree enabling for the exercise of the professions of ESO, Bachillerato, vocational training and official schools of languages.
Demonstrate proven teaching experience of at least 600 hours in the past 7 years in vocational training for employment or educational system.
If you're a trainer with 10, 20, 30 or 40 years of experience, recognized, admired and that you've dedicated your life to Yoga and similar things... but do not meet the foregoing above: can not be this official professional accreditation of instruction in Yoga trainer.
And then what will be of trainers which carry a lifetime forming Yoga teachers and that are without a doubt the authentic transmitters of Yoga due to his experience and knowledge? As that continue developing its work in centers or schools as they have done so far. What's more, personally I think that even they will intensify its activity, Since people interested in become Yoga instructors, if really they are looking for a Yoga training with capital letters, can never settle or use this professional certification.
All this means many things, some very unfair, we all agree. Since the FEDEFY is working to lower, to the extent of the impossible, the impact that this certification is having in the world of Yoga. The most important thing is that We have to be aware of that the formations that are taught in the schools of Yoga of life (private training and non-formal) may never be substituted for this official certificate.
Our thanks to Mayte Criado, Director and founder of the international school of Yoga (see curriculum) and Vice President of the Spanish Federation of entities trainers of Yoga)FEDEFY). As such, it has been working, along with the rest of the representatives of FEDEFY, in the negotiations with the Administration since the beginning, more than three years ago.