Inner contact weekend
This weekend autumn and rainy want to internalize, contact with one same. There are interesting proposals that transmit much peace, much silence, much time of meditation. And truth that you would like to share it with established masters such as Dokushô Villalba or Danilo Hernandez? You have the opportunity.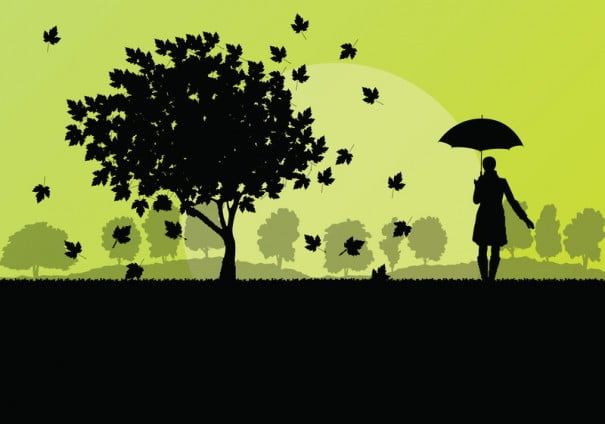 Friday, October 10
Removal of Buddhism Zen with the master Dokushô Villalba
From 9 to 12 October. This sesshin of introduction is designed for those who never have participated in a retreat zen. Is dan explanations detailed on the practice of the meditation (zazen), the food in bowls (oryoki), them recitations of them sutras, the work consciously (samu) and all them others aspects of the practice of the Zen. Also is dedicated a time to exercises of flexibility and stretching that allow adopting the posture of zazen with greater ease. (The atmosphere of silence and the culture of the State of presence in every gesture make of these days an experience fundamental in the Via of the awakening)
Where: Zen Monastery "Light Serena" CBSZ - light Serena. 46356 houses from the river. Valencia
Reservations: T 962 301 055 / 609 415 605 info@sotozen.es
Detox fasting-based juices and Yoga Retreat
Of the 10 to the 12 of October. A weekend of fast based juices natural newly squeezed made by a team of professionals of different disciplines of the health and that guarantees a purification integral (body-mind). A program accompanied by classes per day of yoga and meditation in a place idyllic surrounded of nature... Take advantage of the end of winter and experience the benefits of a Detox program specially designed to rejuvenate the body, breaking with old habits, adopting a healthier lifestyle and receive the winter!
Contact: info@sansyoga.com / T 636 301 777
Where: Cassa in the jungle. Girona
More information: http://www.sansyoga.com/es/retiros/detox/
Yoga Nidra training level I
1O and 11 October. Training for yoga teachers, therapists, health professionals, educators, counselors, and anyone who wants to learn how to lead this powerful tool of relaxation and inner transformation. A course that you will give them bases technical and personal necessary to lead to others (and to you same / or) towards deep States of relaxation and listen to internal with absolute confidence, enthusiasm and creativity.
Date: 24-25 October / 14 and November 15 / 28 and 29 November (residential *)
Opening hours: Friday from 19:00 to 21:00 and Saturdays from 10:00 to 15:00
Where: Sangha Yoga (Castelldefels) and Masia Cal Pau Cruset (Torrelles de Foix), Barcelona
More information: http://www.yoganidrareset.com/
Saturday 11 of October
Day "Inner silence"
A day of meditation and living in the center of El Escorial of the Interior silence Association.
Activities:
11 h. time of meditation
14 h. food outdoors, weather permitting
17 h. Video-forum. Film The Way
Contact: Emilio 616 660 929 and Natalia 616 036 577
More information: http://www.silenciointerior.net/agenda/jornada-silencio-interior/
Danilo Hernandez in Aushadhi
October 11-12. He recognized master Danilo Hernandez will talk about the meditation in the yoga and in the Buddhism in the Center Aushadhi of Madrid. See http://www.yogaenred.com/2014/09/03/danilo-hernandez-en-aushadhi/
Where: Aushadhi Yoga. Ride of the Delicias 47-49. Madrid
More information: https://www.facebook.com/pages/Escuela-de-Yoga-Aushadhi/135621099815773
Initiation to the Reiki
Learn the concepts of Reiki, history, applications, that is the energy universal, precepts of the Reiki; realization of the initiation, use of the symbol Choku Rei for the self-treatment and treatment to others, situations, animals, plants
Schedule;
10:00 to 14:00 meditation, Reiki precepts, definition, history, experiential exercise to feel universal energy
14:00 to 16:00 potluck
16:00 to 18:30 the chakras and the reiki, meditation and self-treatment
It teaches: Tatiana Deza, Reiki Usui Master, facilitator of dance sessions for adults and children.
Where: Yoga Anandamaya. Calle Alcalá 68. Madrid
More information: http://www.retiroanandamaya.com/reiki/
"Listening to the sound of silence" Tibetan Bowl concert
Come and enjoy a relaxing encounter, clothed by the sound of the Tibetan bowls and other ancestral instruments, together with overtone singing, for approaching States of relaxation and rest, that much we need these days. Guided meditation connects us with a State of deep relaxation and connection with our inner enjoying ourselves and the encounter with others.
Opening hours: 7: 00 pm
Donation at will
Where: Yoga Anandamaya, Calle Alcalá 68 Madrid
More information: http://www.retiroanandamaya.com/2014/08/24/concierto-meditativo/#more-1705
Parents school workshop
Elisabete Mota-directed activity. A free and open workshop for interested persons; the presentation of this school parents will be and will start already with some experiences in relation to the subject.
Contact: Elisabete, T 648 862049
Where: School of Yoga Dhyana. Murcia
More information: http://www.yogadhyana.com/
Autumn Vinyasa and Yin Yoga Workshop
Cultivate the confidence working with asanas that activate the chakra root (muladhara) with the intention of rooting us, stabilize us and strengthen us. At the same time, the practice of yin will focus on tune into the element metal through breathing and postures to balance the lungs and large intestine (ruling bodies at this time of the year). A workshop to chase away the sadness that this station brings get and increase the confidence in us same!
Contact: Elena elena@seed-joy.com / Alejandra info@corporate-yoga.es
Where: Yoga with grace (room Ananda), Carrer Esglesia, 4-10 (floor 4), Barcelona
More information: http://www.seed-joy.com/inicio/
Workshop of Mira Mehta: health through the yoga
Health is the balance of body and mind, where there is no tension or pain. The practice of the yoga promotes the health as part of their search of welfare spiritual. This workshop shows how to strengthen different parts of the body and how to relieve the stress.
Contact: 91 575 1913 t / info@yogacenter.es
Where: Yoga Center Madrid. Calle Serrano 6, low 4, Madrid
More information: http://www.yogacentersc.es/eventos/148-mira-mehta